current time
Apr. 2021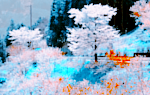 staff
Admin Xaria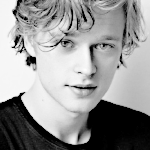 Admin Violet
Who is online?
In total there are
2
users online :: 0 Registered, 0 Hidden and 2 Guests
None
Most users ever online was
139
on Wed Jul 03, 2019 9:12 am
Credits
Skin & graphics made by Xaria. The Harry Potter franchise belongs to J.K. Rowling. All original characters belong to the respective user that made them along with their posts. No copyright infringement intended.
Page 13 of 14 •
1 ... 8 ... 12, 13, 14
First topic message reminder :

One of the tents at the festival housed an enormous ground-set jacuzzi that could hold a lot of people. Faye knew that this was one thing she and Narks could enjoy together. It was like a prefect's bathroom away from home! She was sitting in there alone at the moment, but knew he would come by eventually.

((OOC: Rapid fire thread, one or two liners encouraged, just a bit of fun. Can throw anyone and everyone in that you want XD))
---
Ethan just smelt like... boy. It was a nice scent. Very alluring scent, actually. She smiled a little.
"I think it's the shampoo they have in the prefect's bathroom,"
She said, giggling.
"I took some of it home this time."
@Ethan Layton
"Oh, that's interesting,"
He said cheerfully, chuckling as he looked over at the woman again. She was looking right at them. Louis gave her a very friendly, warm sort of smile.
@Cherry Darling
"I like it." He said before leaning forward more and sniffling her hair before tickling her, "I saw that smile."
Carina splashed water towards Faye and the new guy, "Phiera has a crush on the new guy."
@Faye Phiera
She started putting two and two together. Snapping her fingers, a lightbulb exploded in Cherry's head.
"Ah ha! I know now. She encouraged me to take control of my life when my family moved here..."
@Louis Weasley
Ashton looked over the blonde and smirked, "Nice"
@Aezoria
She walked over to Fred and pulled his head back.
"Women love a well-groomed man. Be yourself, but clean yourself up. Last thing they want to smell is dung."
@Fred Weasley II

Fred smirked at Ashton. They seemed to share the same opinion. They had that ' straight man moment' where they look at each other and know exactly what the other is thinking.
Just as he was though, something tugged down on his dreads. Splashing and making a sound of protest, he was then staring up at his woman and her venomous look. He swallowed, slowly.
"Y-yes Miss..."
@Aezoria

"That's very nice of her,"
He said, stroking Cherry's shoulder. Despite the fact that she was now grabbing Fred's hair, he seemed to have good feelings towards her.
@Cherry Darling
Ashton laughed at Fred's situation, "She seems to wear the pants, aye Freddy boy?"


Steps into the tub and raises an eyebrow, "Why is that dominatrix of a woman pulling Fred's hair?"

Cherry rested her head on Louis' shoulder. She really enjoyed being around him whenever they were able to spend time together.
@Louis Weasley
"Oh! I know! Because he's been a naughty boy?" She ventured.
Faye wriggled, laughing a little, holding on his arms to try and stop him from tickling her too much.
"I'm not ticklish."
She said.
@Ethan Layton
Ethan continued to tickle her and laughed, "Not ticklish huh? Your laughter says otherwise."
Faolan shrugged his shoulders at Abeline's question, maybe he could play it off as some big prank instead of his wand being wonky.
"Thought it would be pretty funny at the time."
He grinned, glancing around at the other people who had now joined them in the jacuzzi. There were quite a few here at this point.
@Abeline Steele
"I'm so happy for you that you found your balls."
Amara told Blanche. She then laughed at Blanche's statement.
"Yeah, I'm sure that's it. He's been a very naughty boy."
Amara teased.
@Blanche Labelle
Lakelyn had fallen quiet after making the suggestion to the newer woman, simply explaining to her who she had meant then keeping her mouth shut. She didn't want to annoy Macmillan's brother any more than she apparently already did. So, she was just going to have to be content just enjoying the jacuzzi and observing those around her.
Narkissos got up and left. What was supposed to be a nice gossip session ended up in him feeling burnt.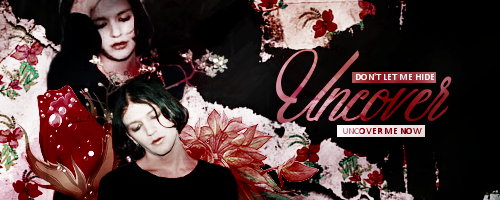 Indigo got back into the tub. AGAIN. He looked over at Harrison. He was so... official. He liked his authoritative voice and tone. Lucky that he was in the water again, really.
"I'm not - I just..."

The Narks just got up and left without another word. Faye got off Ethan's shoulder and stared after him. "Well bye then!" She called after him, annoyed.
Why did she have to worry about school stuff now?
Cherry looked over at Louis.
"We may have to change prefect duty schedule around when we return..."
@Louis Weasley
Abeline smiled and shook her head, "I'll never understand boys." She looked Faolan over and blushed. He was rather cute.
@Faolan Finnigan
Ethan looked down at Faye, "That wasnt your boyfriend or nothing, right? He seemed kinda peeved."
@Faye Phiera
"Not much to understand, I'm afraid. Most of us just like blowing things up on occasion."
He said with a wide grin as he noticed the way her face was turning a bit more red than it had been.
"I think it's you girls that are the difficult ones to understand."
He teased a bit. That blush was cute on her.
@Abeline Steele
Page 13 of 14 •
1 ... 8 ... 12, 13, 14
---
Permissions in this forum:

You cannot reply to topics in this forum