current time
Apr. 2021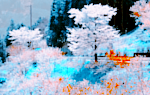 staff
Admin Xaria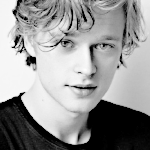 Admin Violet
Who is online?
In total there are
5
users online :: 0 Registered, 0 Hidden and 5 Guests :: 2 Bots
None
Most users ever online was
139
on Wed Jul 03, 2019 9:12 am
Credits
Skin & graphics made by Xaria. The Harry Potter franchise belongs to J.K. Rowling. All original characters belong to the respective user that made them along with their posts. No copyright infringement intended.
Page 12 of 14 •
1 ... 7 ... 11, 12, 13, 14
First topic message reminder :

One of the tents at the festival housed an enormous ground-set jacuzzi that could hold a lot of people. Faye knew that this was one thing she and Narks could enjoy together. It was like a prefect's bathroom away from home! She was sitting in there alone at the moment, but knew he would come by eventually.

((OOC: Rapid fire thread, one or two liners encouraged, just a bit of fun. Can throw anyone and everyone in that you want XD))
---
Amara grinned when Blanche came up with the great idea.
"perfect! There will be balls everywhere."
And Amara loved a good prank as much as the next girl. She completely ignored the chaos going on around her for the moment.
@Blanche Labelle
Ethan chuckled and rubbed the back of his neck, "Yeah. thanks for stepping up for me. Kinda cute how ya protected me."
Aezoria decided to check out the campgrounds. Maybe she could cause some trouble while there; a crowded jacuzzi seemed like the perfect spot.
She walked into the tent and tried to see who she could affect. Approaching Faye, she lightly lifted a piece of her hair.
"Nothing wrong with being impulsive, especially if it's something that'll make you happy..."
@Faye Phiera

"Well - I was just... saying what I thought,"
She said quickly to Ethan, which wasn't exactly true. Feeling a little weird about the situation, she looked elsewhere. There was a woman approaching her. When she touched her hair, Faye blinked at her in bewilderment.
"Er... I don't- what?"
@Aezoria
When this woman prowled onto the scene, Fred was suddenly very excited.
"Wow."
He uttered, staring, slightly open-mouthed.
@Aezoria

"You look as if you could use a bit of fun. It isn't fun being so repressed, is it?"
@Faye Phiera

Why did the lady look familiar? Where was a towel when she needed one? Maybe she should dip back in the jacuzzi. Ah, that felt nice. Cherry returned to Louis.
"Excuse me?!"
Was this some kind of set up?!
@Aezoria
Ethan stared at the woman and watched how she interact with Faye, "Hey lady, mind your own business"
Louis put his arm around Cherry, and followed her gaze to the woman. She looked very nice, and apparently knew Faye.
"Do you know her?"
He asked Cherry, smiling.
@Cherry Darling
"I'm so glad I found my balls!"
She said, giggling. Noticing Fred, he helped him close his jaw by pushing on his chin a bit.
@Amara Jordan
"I saw her once a few years ago. I can't say I know her, She just seems familiar."
How did she know that woman?
@Louis Weasley
Aezoria chuckled.
"I can smell frustration from miles away. Why not relieve it? It'll help you feel better."
@Faye Phiera

Ethan narrowed his stare at the woman, "Who are you anyway?"
@Aezoria
Smell frustration? Fred subtly sniffed his armpit.


"Ok. And how do you know Faye enough to be touching up on her like that?"
@Aezoria
"I can pick up on things you can't. How else do I make people comfortable?"
@Ethan Layton

Faye flushed furiously, and looked enraged, but then went rather quiet.
"Just... leave me alone, please."
She got back inside the tub, feeling strange.
@Aezoria
"You can make me feel comfortable, if ya want."
He said, grinning.
@Aezoria

Ethan put his arm back around her and leaned close, "You alright? That was weird, right?"
@Faye Phiera
Drogros smirked at Aezoria, and nodded to her.
Faye frowned.
"Yeah... it was, a bit."
She looked up at him. He was very close. She lent her head on his shoulder.
@Ethan Layton
"You'll regret the chances you don't take." Not wanting to risk a confrontation, she stepped away.

Aezoria looked over at Drogros before getting a better, closer look at who was in the jacuzzi. Ah! One of her success stories was in there. How heartwarming!

Ethan was a bit surprised but smiled as he stroked the side of her arm, "Your hair smells like Apples."
@Faye Phiera
Page 12 of 14 •
1 ... 7 ... 11, 12, 13, 14
---
Permissions in this forum:

You cannot reply to topics in this forum