current time
Apr. 2021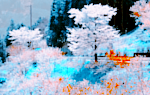 staff
Admin Xaria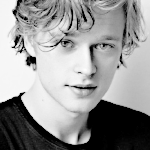 Admin Violet
Who is online?
In total there are
5
users online :: 0 Registered, 0 Hidden and 5 Guests
None
Most users ever online was
139
on Wed Jul 03, 2019 9:12 am
Credits
Skin & graphics made by Xaria. The Harry Potter franchise belongs to J.K. Rowling. All original characters belong to the respective user that made them along with their posts. No copyright infringement intended.
Page 11 of 14 •
1 ... 7 ... 10, 11, 12, 13, 14
First topic message reminder :

One of the tents at the festival housed an enormous ground-set jacuzzi that could hold a lot of people. Faye knew that this was one thing she and Narks could enjoy together. It was like a prefect's bathroom away from home! She was sitting in there alone at the moment, but knew he would come by eventually.

((OOC: Rapid fire thread, one or two liners encouraged, just a bit of fun. Can throw anyone and everyone in that you want XD))
---
He felt the warmer water slowly hit him.

"WHO PISSED IN THE JACUZZI?!"

"Jersey is great. We got the best beaches, the best bars and the best babes. But I spent most of my time with my band. I'm not a surfer. I'm a musician."
"What?!" He put two and two together, and looked between Jetson and Indigo. "I got some decency not to piss in a hot tub!"

"The best, hmm? Yes, you mentioned before. Is it the guitar you play, or are you a singer?" Then she looked up at James suddenly screaming. "You're joking. Yuck!"
Amara laughed, forgetting about the strange boy now. Let Faye have him, he was obviously insane anyway. Or desperate. Yes, that was it.
"Oh, I wondered how those got under there! Good thing I didn't touch them or the whole dorm would be filled with them."
She said with an amused little smirk.
@Blanche Labelle
Victoire, being Victoire, decided to taste the jacuzzi water.

So I'm a little left of center
I'm a little out of tune
Some say I'm paranormal
So I just bend their spoon
"Um, babe, how often does your sister try to become the next winner of the Darwin Awards?"
Cherry couldn't believe what she was seeing.
@Louis Weasley
"I know!"
She screeched, not hearing the commotion going on about pee.
"Well, that was sort of my plan to be honest. How fun would that be! We should hide them in people's backpacks or something!"
@Amara Jordan
Louis suddenly rushed forward and lifted his sister's chin out of the water.
"Let's do that some other time, Victoire."
He said cheerfully, beaming at her.
@Victoire Weasley
"Both. I play guitar and I was lead bovals. My boys were my band. Wed been friends forever. Since we was like 5." Ethan said thinking about his boys. He jumped up from the water groaning, "How many times is something gross gonna happen in this tub?"
"I was making sure nobody peed, brother, I was!"
Victoire grinned widely.
@Louis Weasley

So I'm a little left of center
I'm a little out of tune
Some say I'm paranormal
So I just bend their spoon
Indigo was in a bit of a crazed dilemma. If he remained in the water, he could potentially come into contact with someone's disgusting habit. If he got out, then he'd have trouble hiding... something.

No. He could no longer stand the thought. He quickly got out, and quickly wrapped a towel around himself. "Sorry. But that is disgusting."
"Don't worry,"
He said,
"I'm sure it wasn't anyone doing that. They probably just put more heat through the jets, seeing as there's more of us in here now."
@Victoire Weasley
Victoire nodded.
"I hope soooooooooo! I don't wanna have to be force-fed an expulsion potion again, I don't!"
She had some good priorities at least.
@Louis Weasley

So I'm a little left of center
I'm a little out of tune
Some say I'm paranormal
So I just bend their spoon
Faye jumped out from the tub as well.

"I don't know, but this is ridiculous. They need to clean out the water."

Where was Professor Riddle with his clever spells when you needed him?
Not wanting to risk soaking in urine, Cherry slowly stepped out of the jacuzzi. It was clear she was wearing a bikini. She had no towel on her to not end up shivering unfortunately. She would never think to be prepared for swimsuit conditions in winter.
Ethan grabbed his wand from his jacket that he laid nearby and did a quick purifying spell on the water, "That should be better."
Harrison loudly sighed. "I thought work was over, but now I have to deal with the use of underage magic..."

Faye gasped when Ethan performed the spell. "Wait, Mr Jetson! He probably didn't know. He's a transfer to Hogwarts - they may have different laws in America..." It was very unlike her to stick up for someone like Ethan. Usually, she would have no problem condemning them.
"Usually, they get a warning since it was done in a wizarding area. I'm not the most familiar with America's laws, but they shouldn't be too different considering it was originally colonized by the British, us."

Narkissos was internally seething. He was now determined to make Faye jealous.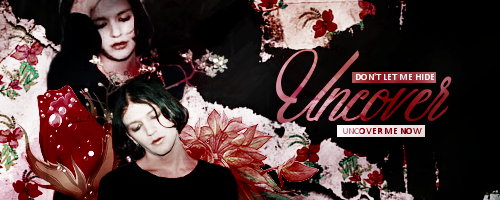 "Wait we cant do magic here? That's messed up." He said putting his wand back, "My bad. I didnt know."
Faye whispered to him:
"It sounds like you'll get an official Ministry warning this time, but next time you may get your wand destroyed or something! Be careful."
@Ethan Layton
Maybe I should just drop the charges. Too much paperwork.
It was worth a try to send that thought to this Auror bloke. Either way, if it worked or didn't, he slipped inside of the tub very casually and set his arms splayed out behind him.
"Ahhh ~ nice and warm."
@Harrison Jetson
A thought had popped in his head, but he brushed it off as it wasn't his department anyway. He was just conveniently there to give a verbal warning.

Page 11 of 14 •
1 ... 7 ... 10, 11, 12, 13, 14
---
Permissions in this forum:

You cannot reply to topics in this forum