current time
Apr. 2021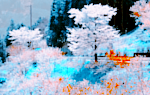 staff
Admin Xaria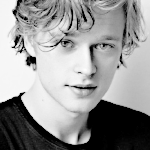 Admin Violet
Who is online?
In total there is
1
user online :: 0 Registered, 0 Hidden and 1 Guest
None
Most users ever online was
139
on Wed Jul 03, 2019 9:12 am
Credits
Skin & graphics made by Xaria. The Harry Potter franchise belongs to J.K. Rowling. All original characters belong to the respective user that made them along with their posts. No copyright infringement intended.
Anelie wanted to take advantage of the new year festivities to make some friends, especially as she didn't really know anybody in Britain other than her entire family that had relocated here. Even though it was rather chilly out, there was a stand selling snow cones. It was the closest she'd get to eating actual snow without the worry of it being contaminated.

"Do you haffe ein schtravperry flaffor?"

Her accent was stronger at certain times, especially as her English wasn't the most fluent.

"We only have grape, blue raspberry, cherry, pina colada, orange, and cotton candy."

"I'll haffe zee cherry zen."

Wasn't the most seasonally appropriate of snacks, but at least it would be tasty. She hoped someone else would come to order so she wouldn't feel as weird.
Sapphira was standing by the snow cone stall, slowly licking her cotton candy cone. She had watched this girl place her order in an accent that was almost too thick to make out. Of course she recognised her, as they were in the same year at Hogwarts, but she had never really spoken to her before. Slowly she eyed her up and down, making an analysis that she was a little tragic perhaps and needed some coaching.
"Hello. Is it Anna-Leigh? I'm Sapphira."
She walked to her side, and smiled a rather false smile.
"Have you made any friends at Hogwarts yet? I know you've just transferred last autumn, so it must be difficult for you."
Sapphira was wearing a very fancy, long fur coat with matching hat.
@Anelie Zaima
"Ja, I'm Anelie,"
she responded to the girl that had joined her. Anelie gave a very wide smile. She really wanted to make some friends, especially ones she could relate to!
Anelie shook her head.
"Nein, I haffe not. Arh! Fery difficult."
Her clothes looked very fancy. They had to be nice and warm too.
@Sapphira Zabini
"Well, you'll just have to come around with me then."
Smirking, she linked her arm with Anelie. Sapphira always wanted to be the first to make friends with new students, as she was under the impression that they'd all start following her around like lap dogs. Well, they should be grateful!
"Your accent is so nice. And you have a really cute, pretty face. Do you fancy any boys yet?"
She asked her, giggling.
@Anelie Zaima
Anelie grinned as Sapphira began leading her around. Was she finally making a friend?!
"Ein lot of zee poys zeem mean."
People got rude in her home country, but it seemed as if it was even more acceptable here to be disrespectful.
@Sapphira Zabini
"Do you think so?"
She said, surprised.
"Well they're all really nice to me, I don't know why."
That was false modesty. She thought that 'all the boys' were nice to her because she was really beautiful and popular, and had nice things. Realistically, not all of them were. She was suffering from a slight delusion there.
"I think Scorpius Malfoy is cute, even if he is completely hopeless and geeky. He's in the year above us - blond hair and glasses."
This might be ringing a bell with her, but it might not. She didn't know how up-to-date Anelie was with the students of the castle.
"James Potter looks nice, but he's so uncouth and rotten. Louis is dreamy, but he has a poor taste in girls. Also his family are rather unfortunate, so I don't really associate with them."
See, she needed direction. Who to talk to, who not to talk to.
@Anelie Zaima
Well, Sapphira seemed to know a lot about the boys at Hogwarts. She would be knowledgable as she seems to have gone there the whole time.
"Boor taste? Vat do vu mean?"
Anelie couldn't name any couples at the tip of her tongue.
@Sapphira Zabini
"Well,"
She began excitedly, setting up for a good run of her opinions.
"First he went out with Carina Malfoy, Scorpius's sister. She is really pretty, but she is kind of horrible and snooty."
That said a lot coming from her. Sapphira was probably a lot snootier than Carina.
"Now he's going out with the head girl, and she is heavy, and not so pretty. Also she's a muggleborn, so."
She looked at a stall that were selling Pygmy puffs.
"Oh look, how cute! We should get one each in matching colours!"
@Anelie Zaima
She listened to the other girl and nodded. She seemed to know what she was talking about.
Anelie looked over at the stall and smiled. Those were cute! She would love to hold one.
"Ja!"
@Sapphira Zabini
"What's your favourite colour?"
She asked, seeing the different colours they could choose from. There were pink, green, blue, yellow and purple ones.
@Anelie Zaima
"Yellow? Really? Don't you think we should both get pink?"
She asked, looking Anelie over.
"Sunflowers are horrid. I hate how big they are, and they're not very pretty!"
@Anelie Zaima
Anelie was surprised Sapphira found yellow ugly, but everybody had their own favorite colors.
"Vat if I kot poth?"
@Sapphira Zabini
Sapphira narrowed her eyes slightly, but said:
"Well, all right then."
Approaching the stall, Sapphira bought her pink pygmy puff. The thought of Anelie going against her didn't bother her as much, because the fluffy thing was so cute! She put it in the palm of her hand, and stroked it fondly.
"We should give them names! It's a shame we're not sharing a dormitory, or they could have all stayed together."
@Anelie Zaima
With some of the money she had on her, Anelie bought both a pink and a yellow pygmy puff. It was like lemonade!
"Do ve vant to name zem vith ein zeme?"
Hm, what would she want to name her pygmy puffs? They were so adorable. Very soft too!
@Sapphira Zabini
"A name? Yes - that's what I said. We should name them!"
Her accent was quite heavy sometimes. She didn't entirely make out what she was saying.
"I don't know if they're male or female, or even if they have genders. So I'm going to name mine something cute - like Tulip!"
How many male Tulips were there, really?
@Anelie Zaima
"I meant names of zee zame tybe."
She really needed to work some on her pronunciation, but at least she seemed comprehensible for the most part.
"Maype I'll name zee yellow one daffodil."
@Sapphira Zabini
---
Permissions in this forum:

You cannot reply to topics in this forum