current time
Apr. 2021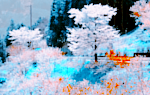 staff
Admin Xaria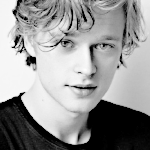 Admin Violet
Who is online?
In total there are
5
users online :: 0 Registered, 0 Hidden and 5 Guests
None
Most users ever online was
139
on Wed Jul 03, 2019 9:12 am
Credits
Skin & graphics made by Xaria. The Harry Potter franchise belongs to J.K. Rowling. All original characters belong to the respective user that made them along with their posts. No copyright infringement intended.
Page 2 of 2 •
1, 2
First topic message reminder :

Mackenzie sat lounged across the couch reading a book on tranfsiguration spells and their use in battle. It was a pretty interesting read. She waved her wand to summon her coffee and sipped it as she turned the page. She wasnt really one for carnival fun. She mostly came because it was a family event.


---
"And I wish it was me..." She sulked, yet giving into Mackenzie's threats.

"His type must be blondes. He dated Carina Malfoy, after all. Are they still together?"

Mackenzie stopped twirling her knife and narrowed her eyes at her sister, "You did what?" She asked in a warning tone. She had heard her sister, she was just giving her an oppurtinity to retract heher statement. She turned to Matilda and laughed, "No. Hes supposedly dating the overweight american. Must be a lapse in judgement. Probably wont last long. Just like it didnt with Carina." 
@Medea Riddle
@Matilda Riddle
"An overweight American..."

Matilda started to giggle. Oh, Louis, why!
"Yes, Mackenzie, we fucked."

Her eyebrows raised in surprise.

"And I was beginning to think that he had a type..."

Mackenzie twirled the knife until she had a good grip on it. She stood up and threw it right past her sisisters face. She was pretty sure she grazed her hair. But she made sure not to make contact with her face, "Consider that a warning. Stay away from him, Medea." She practically growled through her teeth. She sat back down on the couch and kicked her feet up on the table, "I'm sure he does. As I said, the whole relationship with the whale is a mistake. Just gotta lead him in the right direction. Which i plan to do." 
@Medea Riddle
@Matilda riddle
Medea watched as the knife barely missed her.
"You can't unfuck somebody, Kenzie. He probably likes women instead of your childishness."
@Mackenzie Riddle

"But you can definitely not do it again. Or you may not like your appearance when you wake up one morning." She laughed and got up and ripped the knife out of the wall, "How about we fight like real women then. Then you can see I'm not some kid." She said gripping her knife, ready to either defend or attack if she needed to  
@Medea riddle
"I can't believe you're this bitter over one of my exes,"
Medea chuckled as she went closer to their father.
"Father, may you have to remind Kenzie that she needs to be on her best behavior? A Ministry official could come in at any moment. We don't want to lose what prestige we're building back up..."
@Mackenzie Riddle
@Lochlan Riddle

"Typical Of you to hide behind daddy. Typical and pathetic." She snarled at her sister. She spun the knife once more before putting it back in her jacket, "I havent kept it a secret that i had a crush on Louis. You just care more about yourself than your family." She said before going to the other room to get a cup of coffee
Wanting to find out if Gabriella could hang, Aquila decided to drop by the Riddles' tent. With her luck, she had to duck from a flying knife as soon as she entered the tent. What was going on here?! Weren't the Riddles more civilized than the Lestranges?
"Hi, Professor Riddle, I'm here to see if Gabby wants to tag along with my siblings and I to some of the game stands."
@Lochlan Riddle
@Gabriella Riddle

Gabriella stood there with her arms crossed over her chest. Of course, just when she was gaining her father's attention, her older sisters had to waltz in and everyone completely forgot about her and her performance. Wasn't that just the way that it was. She rolled her eyes when her sisters began to fight over none other than Louis Weasley. She wasn't sure what they all saw in him. Sure, he was attractive enough but he was a pile of mush. What did he have to offer but a pretty face?
Barbarians. Her sisters had turned into complete barbarians. Mainly Mackenzie. At least the other two had the sense to warn her that they needed to keep things civil. It wasn't like they were in a sound proof tent or anything.
When Aquila walked in, Gabby was more than a little relieved. This was turning into a shit show and she didn't feel like getting covered.
"Hey, Aquila! I'm getting ready to go and sign up to perform later tonight if you want to come?"
She said it both for Aquila's benefit and to announce to her older sisters that she was breaking out of her self imposed shell as far as performing went as well.
"You'll be there, won't you daddy? Matilda, Medea? Mackenzie claims she is going to perform as well but we all know it probably won't happen."
@Aquila Malfoy
@Matilda Riddle
@Medea Riddle
@Mackenzie Riddle
@Lochlan Riddle
Hearing Gabriella speak up, Medea twirled towards her and lightly pulled a section of her hair.
"Did you hear, Mats? Our little Gabby is going to put on a show!"
@Gabriella Riddle
@Matilda Riddle

"I'd love to, Gabby! I'm sure you'll do great!"
Aquila replied with a smile wanting to get away from whatever might happen in the tent as soon as she could.
"Oh, hi, twins. How's life after Hogwarts?"
@Gabriella Riddle
@Matilda Riddle
@Medea Riddle

Lochlan was pretending to temporarily be deaf through their argument, it seemed.
"Girls, girls - come on, now. You're all bright, you can find a way of resolving your discrepancies amongst yourselves!"
He looked as one of the Malfoy children entered the tent, and smiled at her.
"Of course I will come and see you!"
He chimed, putting his arm around Gabby's shoulder and squeezing her arm.
"You will be a delight to behold!"
@Gabriella Riddle
@Mackenzie Riddle
@Medea Riddle
"Hmm... hello, Aquila..."
Had she changed a bit since she saw her last year? All those Malfoy girls were so beautiful. She wondered what Aquila would look like in lipstick and her hair free and wild. She bit down on her lower lip in contemplation.
"What?"
She broke from her daydream.
"Gabby?! Really?"
She looked at her sister being cuddled by Dad.
"Are you going to sing? What song will you do? We need to get you ready for this! You can't go there looking like... well. I mean, you're beautiful, don't get me wrong. But I think you need a bit more cleavage and some sexy boots! I'll see what I've got!"
@Gabriella Riddle
@Medea Riddle
Gabriella smiled when Aquila assured her that she would do great. Then her father was assuring her that he wouldn't miss it and she leaned into him a bit as he hugged her.
"Thanks, daddy."
Oh, this was turning out quite well! It had just taken her getting the attention back on herself. And she did love being told how great she would be. Then the twins jumped in. They both seemed excited for her as well, neither one of them offering any harsh words like Mackenzie had when she had first mentioned singing at the open mic. This got her all the more excited.
Though, she had to admit that she was a little hesitant when Matilda began talking about cleavage and boots. She was sure that she could pull them off, but that was more Matilda's thing. But... If Matilda really wanted to help her choose what to wear when she went on stage then she wouldn't try to stop her. It would probably be useless anyway.
"I'm not sure what I'm going to sing yet. This was all a very spur of the moment decision. I just thought it might be fun. And thanks, Matilda. I'd love your and Medea's help getting ready. I'd love your help too, Aquila!"
Because she needed the help of someone who wouldn't send her out there in a bra and boots with little more.
@Matilda Riddle
@Medea Riddle
@Aquila Malfoy
"I can help with your stage presence. If there are prizes of any kind, you just have to win!"
Medea added.
"With my oversight, you'll be the best in that whole event!"
She was
very
confident about that.
"Mats, I do hope you have some nice clothes for our Gabby or I'll see what I have in my wardrobe. We don't want her to be looked down upon just because we tried to assist her, do we?"
@Gabriella Riddle
@Matilda Riddle

Mackenzie came back into the room with her coffecoffee and sipped at it, "Actually, I think I will sign up. If Gabby can do it, how hard can it be? Plus I've been taking music class at school. IIts helped with my stage fright a bit, it could be fun." Plus she wasnt going to turn down an opportunity to upstage her sister. 
@Gabriella Riddle
@lochlan Riddle
@Matilda Riddle
@Medea Riddle
"Well, you definitely need help with your wardrobe Mackenzie,"
She teased her, giggling.
Just so she knew she was only joking though, Matilda gave her a hug.
"I don't even believe you have stage fright! I think you're faking it!"
@Mackenzie Riddle
Aquila looked over at Gabriella as her sisters talked.
"Are they always like this?"
she asked in a small voice; despite being close for ages, she never interacted with the rest of the Riddles too much.
@Gabriella Riddle

Mackenzie raised an eyebrow at her sister when she ssuggested she needed helhelp with her wardrobe. But she laughed and hugged her back, "This may be the only time I allow this, so i suggest you take advantage of the opportunity. Do you want to help me put together an outfit for tonight?" 
@Matilda Riddle
Gabby nodded when Aquila leaned in and asked about her sisters.
"Always."
Gabby confirmed in a quiet voice. She knew full well that Mackenzie was only doing this to try to take any attention away from her. Mackenzie just couldn't stand the fact that she might be in the spotlight and not her. It was annoying and aggravating. But what could she do about it?
"Well, good luck, Mackenzie."
She wasn't even being sarcastic about it. She knew that she would be better and she didn't want Mackenzie being a complete embarrassment.
@Aquila Malfoy
@Mackenzie Riddle
Mackenzie smirked at Gabby, "I won't need luck. I have talent. But yeah, good luck to you too." She knew she would completely outshine Gabby with ease. She almost felt bad for what she was about to do. And she probably would if it wasnt going to be so much fun to do it.


Page 2 of 2 •
1, 2
---
Permissions in this forum:

You cannot reply to topics in this forum