current time
Apr. 2021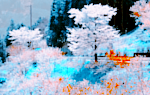 staff
Admin Xaria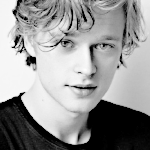 Admin Violet
Who is online?
In total there are
4
users online :: 0 Registered, 0 Hidden and 4 Guests :: 1 Bot
None
Most users ever online was
139
on Wed Jul 03, 2019 9:12 am
Credits
Skin & graphics made by Xaria. The Harry Potter franchise belongs to J.K. Rowling. All original characters belong to the respective user that made them along with their posts. No copyright infringement intended.
Page 1 of 2 • 1, 2
Mackenzie sat lounged across the couch reading a book on tranfsiguration spells and their use in battle. It was a pretty interesting read. She waved her wand to summon her coffee and sipped it as she turned the page. She wasnt really one for carnival fun. She mostly came because it was a family event.


Gabby never missed a family gathering. Family was something that was very important to her, even if she and her sisters didn't always get along. She knew that all siblings were that way. And she did love her sisters, so she didn't think much of it when they fought. So, when she walked into the tent, she was a little surprised to see only Mackenzie there. Though, she smiled at her sister none the less.
"What are you reading, Kenz?"
She asked as she moved to sit on one of the empty chairs herself.
@Mackenzie Riddle
Mackenzie looked up and smiled at her sister before holding up her book, "Its on how to use transfiguration in battle. I think I might load it to Daddy. I think he might enjoy it. Where is everyone?" She asked as she looked around the mostly empty tent
@Gabriella Riddle
Gabby looked at the book that her sister was holding up and frowned just ever so slightly.
"I'm sure he would enjoy it."
She said, it wasn't something that she had expected her sister to be sitting around reading while there was so much going on right outside their tent, though.
"I'm not sure."
She said, she had thought that the rest of their family might be here but still it was just she and Mackenzie.
"Do you plan on spending the whole time reading in the tent?"
Gabby wanted to check out the live music, she was a bit of a musician herself and had always been complimented on her voice. She just hadn't gotten up the nerve to actually do anything with those skills.
@Mackenzie Riddle
"There is a boy out there drawing these cartoon caricatures!"
Lochlan announced his entry to the tent by holding up a cartoon of him grinning from ear-to-ear. He thought it was quite clever, really.
"Perhaps you two should get one done. No doubt they'll draw you with a big raincloud over your head, Mackenzie. Are you sulking?"
He asked, pleasantly.
Making his way into the tent, he took a seat next to Gabriella and handed her the drawing in amusement.
@Mackenzie Riddle
@Gabriella Riddle
Abeline entered the tent and smiled, "Shes always sulking if her boyfriend isnt around, Mr. Riddle. But dont worry, I have a cure. Girl day with your bestie. Come on, up we go." He said pulling Mackenzie off the couch, "We can start with the ferris wheel, then the roller coasters followed by dinner then we can do the games. Itll be so much fun."
Mackenzie had planned to ignore her family for the most part and read until she remembered she invited Abeline to stay with them for the trip, "You not going to leave me alone until I say yes, are you?" She asked the Slytherin and groaned when she shook her head, "Fine. Just let me grab my coat."
Gabby smiled at her father when he entered the tent with the caricature in hand. She looked at the picture as it was handed to her, amusement in her eyes as she looked at the image of her father grinning so largely and in such an exaggerated manner. She heard Mackenzie and her friend talking about leaving already and raised a brow.
"Maybe we could all go get a picture done first? It could be fun!"
She said with a smile. Then she looked to her father for a moment, deciding to ask his advice.
"I was thinking about maybe signing up for the open mic."
She said, almost as if it were a question rather than a statement. She hadn't ever performed for such a large crowd, mainly only in music class or for her family. But maybe it was time for her to branch out?
@Mackenzie Riddle
@Abeline Steele
@Lochlan Riddle
Mackenzie laughed when she saw the picture but smiled at her family, "Yeah. We should totally do it. Should we try and find Mal and see if she wants to do it with us?" She was a bit surprised when her sister mentioned the open mic night, "You? On stage? You'll freeze."
"Hello there, Abeline!"
He greeted, glad that someone was prepared to enthuse his daughter about the festival.
However, as much as he appreciated her gesture, Lochlan had been hoping for some more time with his daughters. As if to the rescue, Gabriella made a suggestion from beside him. He clapped his hands at once, and rubbed them together.
"Brilliant idea! I wonder how the artist will capture our sweet family."
Of course, he was being ironic. More than likely, the artist in question probably wouldn't draw them as
sweet
.
Lochlan put his arm around Gabriella fondly.
"Well, I think you should do it!"
He said,
"What is more thrilling than facing your fears, and succumbing to your passions? I'm right behind you, Gabby. I'm certain you will stun everyone with your performance. I'm ready to be the proud Father of the show girl!"
Laughing, he squeezed her arm affectionately and looked up at Mackenzie.
"I think you can prove your sister wrong, Gabby. Kenzie - sweetie - perhaps you would want to perform as well?"
@Mackenzie Riddle
@Abeline Steele
@Gabriella Riddle
Gabby smiled at her sister and father as they both seemed to think that her idea was a good one. Of course, it was. She was always one to come up with good ideas. Even if she didn't always share those ideas with others.
"I think since she isn't here yet that we should just go without her! You know how she is, she might not be here until sometime tomorrow."
Mal tended to be one who came and went as she pleased, and Gabby didn't feel like sitting around the tent and waiting for her to show up.
Her smile grew even larger as her father praised her and showed that he was completely thrilled with her idea of going on stage and performing for the open mic night. She had known that he would be, he always encouraged them to be the best that they could be and always supported them when they did something that was maybe a little out of their comfort zone. Of course, Mackenzie then had to go and ruin it by telling her that she would choke.
She regarded her sister with a cool look. Then Lochlan issued the challenge and just as quickly that cool look turned into a smirk.
"Yeah, Kenzie, unless you're the one who is scared that they will choke."
She added to the challenge herself. Her father always knew how to bring out that competitive side in her, maybe because she always wanted to make him proud of her.
@Lochlan Riddle
@Mackenzie Riddle
Mackenzie laughed at her father's suggestion that she sign. Mackenzie wasnt one to go on stage. She didnt like crowds. But when her sister turned the suggestion into a challenge, something changed. She closed her book and stood, "You know what? Maybe I will."
Medea had been partaking in some people watching as she ate a snow cone before deciding to see what her family was up to; it felt like a prime opportunity to network, especially as many companies and businesses had set up shop throughout the campground.

She entered the tent and walked up towards two of her sisters and their father. "Whose friend is she?" Medea questioned as she pointed her thumb at Abeline.

Matilda came into the living area of their tent after a bath, and was merely wearing some silky little shorts and her bra. It didn't really matter amongst family! Not that she would do any different if she was in someone else's tent...

She patted down her wet hair with a towel and smiled at her sister who had just re-entered the tent.

"Oh, lucky us! She's very pretty," Smiling at Abeline, she took a seat next to Mackenzie and leant her head on her shoulder. "Poor Dad - surrounded by all us women again..."


Mackenzie raised an eyebrow at her sister's and sighed, "Back off, you vultures. That's Abeline. Shes only been my friend since we were 9?" She said surprised her sistsisters didnt recognize her friend. Must be the new hair color. She scoffed and rolled her eyes, "Poor dad, indeed. I might go mess with the Potters later. 
@Matilda Riddle
Abeline watched MackeMackenzies sisters and felt a blush spread across her cheeks, "Oh.. well, um..." she said feeling a bit flustered. She pushed her hair bebehind her ear and bit her lip. She looked up when Mackenzie mentioned messing with the Potters, "That's because you want to see Albus Potter."
"I thought she passed,"
Medea replied nonchalantly as she snatched the portrait from Gabriella to look at.
"They really captured your eyes, father. Do you think that if Mats and I got one done, they'd accentuate our well-endowed areas?"
@Mackenzie Riddle
@Lochlan Riddle

"You want to see Albus Potter? Hmm... you must like him, then. You must want him to give you a little kiss..."

She leaned to Mackenzie and gave her a very light, but very slow kiss on the lips. It was good to tease her. That was practically their job, as older sisters.

"Perhaps I'll go and see Louis..." She said, twirling her damp hair around her finger playfully.
"You know that I wouldn't have it any different. It was my fate to be surrounded by lots of beautiful women!"
When the picture was taken by Medea, he smiled at her pleasantly.
"I would prefer if he concentrated on your lovely faces,"
He admitted, not enjoying the idea of 'well-endowed areas' being accentuated in relation to his daughters.
"I don't want to be having any stern words with boys tonight."
But, it was all part of being a Father.
@Medea Riddle
"Would you want a lovely face to be exaggerated, father? These are caricatures. I believe a lovely face should be kept simple."
Medea glanced over at Matilda and crossed her arms still holding the portrait.
"I thought we established that Louis was mine?"
@Matilda Riddle

Mackenzie rolled her eyes at her friends and sisters comments about Albus, "I do not like him. I like teasing hhim. I like seeing him cry. That's it." She shivshoved her sister playfully after the kiss and shook her head, "Weirdo." However, when they started arguarguing over Louis, Mackenzies eyes narrowed. she stood and took her knife from her jacket pocket and stabbed it into the coffee table in front of her, "If either of you go near Louis weasley, you'll have to deal with me. And I'll be alot more pissed off at you two than I am the table." 
@Matilda Riddle
@Medea Riddle
"Yours?"
She liked to share with Medea, but she wasn't sure about sharing Louis Weasley. The loving part of her wanted to let Medea have Louis, but her nature prohibited her to do so.
"Medea... I want Louis. We share a bond, after all--"
She jolted as her sister stabbed the table with her knife.
"You want him as well?"
She asked, looking hurt.
@Medea Riddle
@Mackenzie Riddle
"Yes... Mine."
Medea was
very
adamant about having Louis for herself.
"I don't think hookers are his type."
She really loved her twin, but she felt as if she was much better for the likes of Louis Weasley.
She stared at Mackenzie after she stabbed the table.
"Aw, why's that? We knew him longer than you!"
@Matilda Riddle
@Mackenzie Riddle

"Was my murdering the table not a clear enough hint at that? Yes. And I can assure you, I have a deeper bond with Louis than either of you ever will. Hes been there for me since my first day at Hogwarts. Were friends  we were in the same house. we have trust and loyalty. I feel if he were to a choose a Riddle, it would be me. You both might as well just quit now." She said as she pulled the blade out of the wood and twirled iit between her fingers, "Unless you have an issue with that?" 
@Matilda riddle
@Medea riddle
"He lost his virginity to me, Mackenzie."
A satisfied smirk grew on Medea's face.
@Mackenzie Riddle

Page 1 of 2 • 1, 2
---
Permissions in this forum:

You cannot reply to topics in this forum