current time
Apr. 2021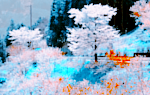 staff
Admin Xaria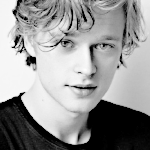 Admin Violet
Who is online?
In total there are
8
users online :: 0 Registered, 0 Hidden and 8 Guests :: 1 Bot
None
Most users ever online was
139
on Wed Jul 03, 2019 9:12 am
Credits
Skin & graphics made by Xaria. The Harry Potter franchise belongs to J.K. Rowling. All original characters belong to the respective user that made them along with their posts. No copyright infringement intended.
Page 2 of 2 •
1, 2
First topic message reminder :
Indigo was making everybody in his family wait out in the cold so that he could put the finishing touches to their tent. Everything had to be perfect, as per with his tastes. He had gone through several interior design options: the first was a very sleek, ultra-modern look; but he thought it could very easily be ruined by Hyacinth. So, in the end, he went for a cosier, warmer interior.
Positioning the cushions perfectly along the couch, he stepped back and admired his
handy work.
"You can come in now!"
He called, taking a seat and arranging the tea set. Now he was actually smiling. He was preened and looking sharp in his art nouveau blazer with matching cravat, and now the tent was looking just as good. Everything was just so wonderfully right.
---
Poppy sighed as she hugged her twin sister happily. She loved when her and her twin were reunited when it came to things like this. "Are we ever going to have like one normal day when these two aren't going at it?" Poppy asked her sister, this was going to be an eventful couple of hours.

Looking at the new addition that was in their tent she waved awkwardly, knowing that her brother was going to go have a fit.
Wanting an excuse to see Indigo during the festival, Harrison decided he was going to greet the Macmillans. He managed to find what was their tent after hearing his voice argue with who he assumed was Hyacinth.

He peeked through the tent before entering. "Just dropped by to say hi. I hope I didn't interrupt anything."

Amaryllis shook her head at her sister's question.
"I doubt it. It seems they can't be in the same building without fighting."
She said with a sigh. Though, there was a bright side to this too.
"I hope you don't mind a slumber party! I told Hyacinth he could have my room for the time we're here as long as you didn't mind me bunking with you!"
She said cheerfully.
"It was either that or those two had to share"
She said in a softer voice for Poppy only as someone else entered the tent.
She smiled at the newcomer, she didn't know him well but they both worked at the ministry, so she had seen him in passing, of course.
"Of course, you're not interrupting anything. Please come in."
She welcomed openly. She had heard that he had been spending some time with Indigo. Though, that was all she knew at this point.
@Poppy Macmillan
@Harrison Jetson
Indigo picked up his tea again, and watched as his twin sisters said some words between them. He could gather what they were talking about, but he wasn't going to comment on it. In his opinion, he (Indigo) was in the right and it was Hyacinth causing all these episodes of conflict.
After a short while, someone else entered the tent. Indigo immediately straightened his back, smiling broadly at the man.
"Just as Amaryllis has said, Harrison. You're very welcome here!"
It was as though a switch had flipped and Indigo was suddenly all smiles and graces towards their new company.
"Would you like a cup of tea?"
He asked, standing up now.
Then, realising he didn't actually have to stand up, he dithered for a bit before stepping out the way.
"Here, sit down."
He presented Harrison with his now-vacant seat. Then, realising he needed to do introductions:
"Oh, sorry. Harrison - these are my two beautiful sisters, Amaryllis and Poppy."
A pause, then he added shortly:
"And over there is Hyacinth."
@Poppy Macmillan
@Amaryllis Macmillan
@Hyacinth Macmillan
@Harrison Jetson
Harrison was quite amazed at how quickly the atmosphere had changed when he entered the tent. He ended up sitting where Indigo was as he was
overwhelmed
with welcomes from him.
"You're being awfully hospitable, Indi."
An awkward pause.
"Go.""I'm fine, thank you."
So, these were his siblings.
"Don't you have another brother?"
@Indigo Macmillan

Macmillan crossed his arms when Auror Jetson decided he was going to make an appearance. He really couldn't stand the audacity of that twat!
"Hey, twat, why are you fucking your way up the Ministry through a married man?"
@Indigo Macmillan
Indigo smiled nervously at him, then took a seat in an armchair opposite. He crossed his legs over, and went about making tea with charmwork.
"Yes - I do - we do. I don't think he's coming, though. My parents are here, but they're at the festival."
Then Hyacinth piped up. Indigo's very dainty, elegant display of flying cups and teapots staggered a little, and some of the tea poured out onto the table. Annoyed, Indigo turned to glare at him.
"Hyacinth! Why does everything coming out of your mouth have to be so disrespectful and vulgar? I've had enough of you. Just go, would you?"
Fuming, Indigo hastily corrected his mistakes by making the tea on the table vanish and a new cup appear out of thin air. The style of his magic was a little more punchy and to the point now though, instead of just fancy flouncy stuff. Why did his brother have to be so infuriating?!
@Hyacinth Macmillan
Poppy saw the new addition to the tent and she waved when she got introduced, then when Indi got to Hyacinth, she walked over and hit Indi. "You really need to stop bringing our brother down with your rude comments and your tone Indi. He is our damn brother now start acting like he actually matters cause he does" Poppy didn't like the tension in the family.
@Indigo Macmillan
It was all a little much for Lakelyn. The back and forth between Macmillan and his brother, it was definitely hostile and she wasn't entirely comfortable with it. She chewed at her bottom lip a little unsurely.
"Ummm, maybe we should head out?"
She asked him softly, not sure whether she was really even welcome here after seeing how warmly his brother greeted the new man when he had seemed so judgmental of her.
@Hyacinth Macmillan
"Yeah, we should probably go. I don't want the lines to get too long."
Macmillan didn't even bother replying to twat before he started heading out of the tent.
@Lakelyn Munroe
Embarrassed enough by his brother's taunting, the last thing Indigo expected was his sister embarrassing him further. He blinked, positively stupefied, when she struck him across the face. His cheek stung like a thousand needles afterwards.
"Poppy..."
He murmured, astounded.
He frowned at her.
"Whatever is the matter with you?"
Why was he the target? Hyacinth was in the wrong! She'd never hit him before like that...
@Poppy Macmillan
When it came to what was wrong, Poppy just didn't know she just wanted something to not turn into an argument and no one understood that. "I'm sorry Indi, I just want one night where we're actually a family and not going back and forth trying to bring each other down. This is New Year's, tonight at midnight we're going to go into the New Year and I don't want to go into it fighting. Every damn time the lot of us are together something happens and I just want one day where I can look back on and smile and laugh at the fun and happy things we did. But everytime I look back on a day its always a frown since we can never agree on anything" Poppy sighed as she let a few tears fall. She just wanted a happy family and it was not happening.
@Indigo Macmillan
Page 2 of 2 •
1, 2
---
Permissions in this forum:

You cannot reply to topics in this forum