current time
Apr. 2021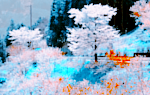 staff
Admin Xaria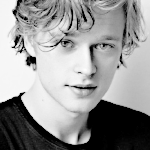 Admin Violet
Who is online?
In total there are
6
users online :: 0 Registered, 0 Hidden and 6 Guests
None
Most users ever online was
139
on Wed Jul 03, 2019 9:12 am
Credits
Skin & graphics made by Xaria. The Harry Potter franchise belongs to J.K. Rowling. All original characters belong to the respective user that made them along with their posts. No copyright infringement intended.
Page 1 of 2 • 1, 2
Indigo was making everybody in his family wait out in the cold so that he could put the finishing touches to their tent. Everything had to be perfect, as per with his tastes. He had gone through several interior design options: the first was a very sleek, ultra-modern look; but he thought it could very easily be ruined by Hyacinth. So, in the end, he went for a cosier, warmer interior.
Positioning the cushions perfectly along the couch, he stepped back and admired his
handy work.
"You can come in now!"
He called, taking a seat and arranging the tea set. Now he was actually smiling. He was preened and looking sharp in his art nouveau blazer with matching cravat, and now the tent was looking just as good. Everything was just so wonderfully right.
Macmillan couldn't believe Indigo's audacity. Actually, he could, but this was to a whole new level. Didn't he realize how cold it was outside of the tent? That twat!
He entered the tent with his arms crossed.
"It looks as if you went to India once and think you know everything about Bollywood."
@Indigo Macmillan
Amaryllis was never so happy for the warm coat their mother had gotten her for Christmas than she was when she was stuck standing outside the tent when Indigo refused to allow any of them entry. The wind was a bit brisk where their tent was set up and she blew into her hands to try to keep them warm. She could only hope that he would hurry.
Finally, they were allowed inside, she looked around with a bit of a smile on her face.
"I think it looks rather nice."
She said, trying to keep the peace.
"Oh, what type of tea do you have, Indigo? I could use some warming up."
She took a seat beside Indigo, hoping to distract him and diffuse the situation before anything escalated.
@Indigo Macmillan
@Hyacinth Macmillan
"Except it's actually more Balinese,"
He retorted to his brother pedantically, giving him a smarmy sort of eye-over. Yes - you had to wait out in the freezing cold without a coat. Hah-hah.
His expression turned to something quite different when he acknowledged his sister, in her lovely coat. Of course, he hadn't thought that Amaryllis could be cold, which just about confirmed his character. When it came to getting on Hyacinth's nerves, he overlooked the possibility of annoying others as well.
"I just have the standard kind, or earl gray. You know I don't like to mess about with all these different types of tea that taste like water from a flower pot."
He stuck up his nose.
"I'll get the fire going."
He threw a spell at the fireplace.
"Hyacinth. You will have to share a bedroom with me."
@Hyacinth Macmillan
@Amaryllis Macmillan
He rolled his eyes at his brother's response.
"And I'm guessing next time you get to play interior designer, you'll make it look like some temple."
Macmillan wasn't particularly close with Amaryllis, but she was much more of a joy to be around than twat.
"Share a bedroom with you? That's gay."
@Indigo Macmillan
"I'm not too keen on the idea, either,"
He said, repulsed,
"But there are only four bedrooms. Mother and Father are in one, of course. Then the girls get their own room each. They can't be sharing with one another, they need their own space."
Of course, he didn't bring up the fact that Hyacinth admitted to doing something very
gay
himself. The very thought of it made Indigo go pale.
@Hyacinth Macmillan
Amaryllis adored both of her brothers, she just wished that they wouldn't fight so much. It was draining on her to always try to keep the peace between them. Though, even she felt dread when Indigo mentioned that he and Hyacinth would be sharing a room. None of them would get any peace with the two constantly bickering.
"That's very sweet of you Indie, but Poppy and I can share a room. I'm sure she won't mind! It'll be like the sleepovers we used to have all the time. You can take my room, Hyacinth."
She said with a smile, hoping to at least get one in return from her little brother who seemed so serious all the time.
@Indigo Macmillan
@Hyacinth Macmillan
Lakelyn knew that most of the larger families had tents over in this area, so she had asked around a bit to try to figure out where the Macmillan tent was. There were so many tents and they all looked almost the same from the outside. She was lucky to have been pointed in the right direction. She wasn't sure about approaching his tent, not sure whether his family would expect him to spend this time with them or whatever. But her own siblings had all spread out to do their own thing and she was left wandering on her own. So, she had figured, why not?
She approached the tent and knocked, actually knocked on the canvas of the tent. There had to be a better way to announce one's presence but she worked with what she had. When given the okay, she poked her head in.
"Hey!"
She said in greeting to Macmillan and his siblings who were within the tent.
@Indigo Macmillan
@Hyacinth Macmillan
"How nice of you, Amy. You could learn a thing or two from her, twat."
Hearing some knocks, Macmillan looked around trying to figure out what it was until Lakelyn peeked through. He waved and smiled at her before saying to Indigo,
"I have this thing called a friend. I know such a concept is foreign to you as nobody can stand to be around you."
@Lakelyn Munroe
@Indigo Macmillan
"Well, as long as you're certain,"
Indigo said, feeling a little relieved that he would have his own space. He liked to place out his outfits over his bedroom before deciding what to put on, and he could only imagine Hyacinth would get in the way of that.
He made an effort to wholly ignore his brother with his last comment.
Then a pretty little face peeked into their tent, and Indigo looked at her while beginning to prepare tea. He closed his eyes in frustration of his brother's words, pouring the tea out a little more aggressively than usual.
"Well, invite her in then. Or you will likely lose her as a friend, won't you?"
Indigo looked down his nose at Lakelyn, but seemed friendly enough. He just didn't have enough warmth in him to manage more smiles today.
"Hello. I'm Hyacinth's brother, Indigo. It's nice to meet you."
Of course, he put on all airs and graces to show off a little bit.
@Lakelyn Munroe
@Hyacinth Macmillan
@Amaryllis Macmillan
Lakelyn saw Hyacinth look her way and smile, and she nearly took that as her invitation to come on in when the other guy in the tent spoke up, telling him to do just that. She didn't wait to give Hyacinth the chance since she seemed to be welcome enough. She didn't say anything about the mentioning of no one being able to stand being around the other. Instead, she just moved up to Hyacinth. A bright smile came to her lips as his brother introduced himself. Lakelyn always loved meeting new people. Even if this guy seemed way more posh than she was used to.
"I'm Lakelyn. It's nice to meet you, too."
Then she elbowed Hyacinth.
"Just wanted to stop by and see if you wanted to hang out?"
It didn't matter to her where they might hang out. If he wanted to stay here then she would be fine with that. She had already been exploring the festival some.
@Indigo Macmillan
@Hyacinth Macmillan
Macmillan wasn't surprised when Twat had to show enough snootiness when welcoming a friend of his; he had to establish his supposed
superiority
.
"That would be great. I could use the entertainment!"
@Lakelyn Munroe
Lakelyn was glad when Macmillan agreed to hang out. His brother seemed a little strange to her. Not that Lakelyn would ever say such a thing. She liked to think the best of everyone but the way he was looking at her down his nose made him seem a little less genuine. But she had always heard to kill them with kindness, so she just smiled right through it.
"Great! What do you wanna do first?"
She asked with great excitement.
@Hyacinth Macmillan
Indigo looked from her to his brother, then to his sister. He handed her a cup and saucer with tea, and took up his own. Still surveying the two younger ones, he sipped at his drink and placed it down elegantly onto the table.
"I wonder..."
He murmured, within earshot of Amaryllis.
"What do you think this is about, really?"
He looked at the two pointedly.
@Amaryllis Macmillan
Amaryllis took the cup of tea that Indigo had given her, offering a smile to the girl who had entered the tent looking for Hyacinth. She had already taken a seat near where Indigo had been sitting, dropping a couple of sugar cubes into her tea and stirring it daintily as Indigo spoke to her.
"Oh, Indy, don't you remember going out and hanging out with friends at his age? I'm sure that's all this is. I think you're reading too much into nothing."
She tried to be gentle about it, but she really hoped that the two of them wouldn't fight this whole time.
"She seems very nice as well. I think it's good that Hyacinth has nice friends to spend his time with."
Amaryllis told Indigo with a bit of a smile, keeping her voice low between the two of them.
@Indigo Macmillan
"I don't know what's all there honestly. I was too busy shivering because of a certain twat to see. We could check what's out there and do whatever."
@Lakelyn Munroe
His sister was so very sweet.
"I suppose so."
He said this, but his eyes glazed over this girl.
"He probably spends too much time with them,"
He complained. Here we go.
"Instead of putting his good brain to actual, suited use. I always prioritised my education over friends when I was at school, but I could still socialise and work at the same time. I made more suitable friends that way, who were like-minded and wanted to do things properly. Not just amble about in frivolous passions..."
He wasn't making too much of an effort that time to keep his voice low.
@Amaryllis Macmillan
@Hyacinth Macmillan
Macmillan couldn't help but laugh at twat acting as if he had friends.
"Twat, you don't have friends except for the auror you want to fuck. Trying to sleep your way up through the Ministry?"
@Indigo Macmillan
Indigo's cheeks flushed in anger and embarrassment.
"I beg your pardon?"
He said, affronted.
"I am not trying to do anything of the sort, and you know it. I would never stoop to that level of indecency!"
He was so infuriating sometimes!
"If you're going to go out, then go. By all means. What's a little more playtime for you? Just another day."
@Hyacinth Macmillan
"You're being very defensive about it which means you do want to fuck Auror Jetson. I know you don't like admitting it, but I do pay attention."
@Indigo Macmillan
"Hyacinth. Stop speaking about such vulgarity. You are such a child."
The pot was beginning to boil up inside of him, and was threatening to spill over the sides. He was getting all the more annoyed. Whenever he did, he always wore the same, scrunched-up expression: as though he was holding himself back from throwing his toys out the pram.
@Hyacinth Macmillan
Poppy knew she was late but she didn't really mind. It could have been worse, she could not have shown up at all. The blonde looked through the camp grounds trying to find the tent that belonged to her family, not really knowing the exact location but she knew that it was going to be there, it was usually always there.

Poppy spotted a familiar looking tent and as she got closer she realized the voices as her siblings. Smiling before walking in. "I'm here! You can all be excited now that I have arrived" Poppy joked as she giggled.
Indigo, still seething at Hyacinth, looked at the tent opening as it rustled. This wasn't another one of Hyacinth's silly
friends
, was it? For a brief moment, Indigo was looking at his sister Poppy venomously.
But, then, he realised it
was
Poppy. He sighed in relief.
"Thank Merlin it's you, Poppy,"
He said, feeling his face relax a little.
"It's good to see you."
Feeling bad about his initial expression, Indigo got up to kiss his sister's cheek. While he did, however, he glowered at Hyacinth.
@Poppy Macmillan
@Hyacinth Macmillan
Poppy was extremely taken back when her brother Indigo looked at her like that, she didn't like when he did that but she could guess she knew why really. Then he got up and kissed her cheek and she smiled at her little brother. "Hey Indi!" She kissed his cheek right back.

Then seen the glare and sighed. "What did I miss?" She asked.
Amaryllis wanted to literally shake Indie sometimes. Oh, she loved her brother very much but he was just so judgmental of poor Hyacinth. The boy was only young and he needed to figure out life for himself. It had to be much more difficult for him without having the support of his older siblings. Amaryllis tried to support him but it was difficult when he wasn't around all that much and she was generally pretty busy with work. She did try, though.

Luckily, after the little exchange between Hyacinth and Indie, someone else entered. She looked to the door to see that it was Poppy and the smile came back to Amy's face. She waited until Indie had backed off a bit before she was up and hugging her sister as well. Poppy seemed confused. "Indie and Hyacinth are at it again." She said in a whisper as she embraced her sister, hopefully soft enough her brothers wouldn't hear. Then she released her sister. "This is Hyacinth's friend, Lakelyn. Isn't that nice?" She said, genuinely kindly, hoping that maybe if she and Poppy both were being positive that Indie would follow suit.
Page 1 of 2 • 1, 2
---
Permissions in this forum:

You cannot reply to topics in this forum