current time
Apr. 2021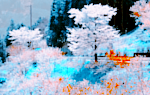 staff
Admin Xaria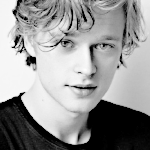 Admin Violet
Who is online?
In total there are
7
users online :: 0 Registered, 0 Hidden and 7 Guests :: 1 Bot
None
Most users ever online was
139
on Wed Jul 03, 2019 9:12 am
Credits
Skin & graphics made by Xaria. The Harry Potter franchise belongs to J.K. Rowling. All original characters belong to the respective user that made them along with their posts. No copyright infringement intended.
Aeris had been looking forward to the festival as it was a prime opportunity to hang out with Niall while also finding out gossip about everyone they didn't like. She was waiting outside of the perimeter of the Ferris wheel so that she, Niall, and James could get on it together. Each of the carts or whatever they were called, she didn't know ride terminology, held up to four people, so hopefully, it'd be worth it. Aeris wanted a warmup before she got on anything more extreme.
Checking her nails, she scrunched her nose. Ew! There was a bit of dirt under her index finger.
@Niall Maguire
@James Potter

As much as Niall wanted to enjoy the festival and go on a few thrill rides, he also wanted to pin James against a wall and snog his brains out. That, he supposed, could be reserved for later.
He joined Aeris standing outside the Ferris Wheel, making his presence known by wrapping his arms around her waist from behind and kissing her on the cheek. It was okay. They could do things like that, because it was one hundred percent platonic. Laughing, he jumped to the side of her.
"Ye wanna go on this?"
He asked,
"Just so ye know, I'm gonna swing it so Potter holds onto me."
@Aeris Sung
There was Niall! Now they just had to wait for James to get there. He was likely either with Blanche or his family. He was predictable like that.
"What makes you think they didn't charm it to stop at sudden movements?"
Aeris asked laughing.
"I needed something tame before we go on the really high drops."
@Niall Maguire

James finally made it to the Ferris Wheel with Hugo strapped to his back licking on a lollipop.
"So, um, we have to keep things PG as aunt 'Mione just made me his babysitter. It got too tense at one of my cousins' tents..."
He then started laughing.
"Tense tents!"
@Niall Maguire
@Aeris Sung

"Aye, that'd be boring..."
Then James showed up, looking a bit lumpier than usual. As he drew closer, he realised that the lump strapped to his back was actually his younger cousin. But... his cousin wasn't
that
young. Niall raised his eyebrow at this sticky boner killer strapped to his back, and sighed.
"Aye, sure, let's all have the craic now shall we..."
Aeris probably was alone in detecting his sarcasm.
"What happened?"
He asked. Tense tents, hah.
@James Potter
"I'll explain once Hugo's off my back and we're on the wheel. I need to catch my breath..."

Hugo had to be bribed out of getting soaked at the chocolate fountain with a lollipop and a prize from one of the carnival games. He was easily satisfied, especially as he was very innocent for a kid of his age. That was a good thing as the worst he's done was pickpocket money for gumballs.

"Hiiiiiiii!" Hugo said as he licked his lollipop getting a bit of saliva dropping onto James' neck. "Do you guys like The Monkees?"
Aeris raised an eyebrow when she watched James stumble over to them rather hunched. She wasn't anticipating having to put up with any babies, but at least it lessened the chance of the operator throwing some rando up there with them.

"Does your family ever have a dull moment, James?"

Niall cringed at Hugo. Kids and him didn't really mix.
"No, we like 'stop drooling everywhere', they're a good band..."
They should probably start queuing, so Niall turned and headed towards the wheel, expecting them to follow.
"We're four,"
He told the man letting people onto the ride.
@James Potter
"Hugo, please get off before I throw you back." He felt his weight load lighten and it gave him a breath of relief. His muscles were a bit sore though...

James followed after Niall as Hugo started tugging on his pants. "You're eleven, not five. Cut the crap." Why did Hermione make him, of all relatives, watch her son?

"It only started getting tense in the tent because Dominique decided she was going to bitch over Louis' love life..."

So much for keeping it PG.

Aeris waited until it was their turn to be allowed onto whatever held people in it. She wanted this to be over as soon as possible now; she didn't want to deal with a kid longer than she had to.

"So much for your plans, Niall..."

Pouting, he shook his head. "Why did mum make you watch me, bucktooth?"

Hugo was aware of Louis having a girlfriend, but he knew girls had cooties. It was a very yucky discussion to him.

"Mummy said the b-word is demeaning to women!"
When the carriage arrived, Niall entered it with them and the gate was closed behind them. He took a seat opposite James and next to Aeris.
"It's only demeaning to women when it's used as a noun, not a verb,"
He told Hugo, grinning.
"Louis has gone right mad lately, though. Seems to be..."
He eyed Hugo, realising that he couldn't say certain words.
"Joggin' with Cherry a lot more, now."
He nudged Aeris.
"Joggin', Aeris. That's what we're usin', so it is.""I haven' jogged enough, yer know."
He said, smirking.
"I wanna jog 'til I'm worn out."
@James Potter
Jogging. They're referring to the deed as jogging. Okay then.
"At least I know now that he actually gets exercising."
James had to resist laughing. He didn't want Hugo to catch on while he's still blissfully innocent.
"How about we go jogging later?"
@Niall Maguire

This was going to be a torturous Ferris wheel ride, wasn't it?

"I've heard she jogged with a hundred people! She must really love exercise!"

How long can they keep these euphemisms up?

The references were definitely flying over Hugo's head.

"Bucktooth wouldn't let me drink from the chocolate fountain!"
Niall smirked at James.
"Aye, alright then."
He could ride this ferris wheel a lot easier, knowing that there was
jogging
involved later.
He laughed at what Aeris said, and remarked:
"Who'd thought it? Big lass like her gettin' her five a day. She must have some parts of her that are leaner than others."
He looked at Hugo.
"He's saving you from bein' the fat kid, so he is."
@James Potter
It felt awkward talking about the private life of his cousin's girlfriend.

"From what I understood, Dominique threatened to leave the family if he stayed with her when she's never around anyway. She got pissed at me once for not knowing something about her. How could I if she's out of the country? Our family isn't the definition of class either..."

"What all went down?"

Aeris' interest had been piqued.

Older kids were ao boring! This meant it was time for Hugo to give an impromptu performance of "I'm A Believer."
"I forget Dominique even exists," He admitted.

Then the kid started doing... that.

Feeling it was a good time to shake the capsule, he tried to. Unfortunately, as Aeris predicted, it was quite solid and stationary. Niall sulked.

"Ye wee twit. Shut up." He said, slapping the back of Hugo's head.
James plugged his ears with his pinkies as Hugo began singing. Damn, that kid was entirely tone deaf.

"Too bad none of us are seventeen yet or we could totally silence him..."

Hugo felt his head slapped mid-song.

"Ow! You big kids are meanies!"
---
Permissions in this forum:

You cannot reply to topics in this forum