current time
Apr. 2021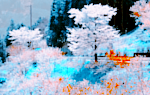 staff
Admin Xaria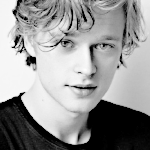 Admin Violet
Who is online?
In total there are
3
users online :: 0 Registered, 0 Hidden and 3 Guests :: 1 Bot
None
Most users ever online was
139
on Wed Jul 03, 2019 9:12 am
Credits
Skin & graphics made by Xaria. The Harry Potter franchise belongs to J.K. Rowling. All original characters belong to the respective user that made them along with their posts. No copyright infringement intended.
Page 1 of 2 • 1, 2
Scorpius was very excited for the festival, and was glad that all his family were there to enjoy the activities. Their tent was very much like a smaller version of the manor, except the colours were brighter and there weren't any prying eyes of their ancestors on the walls. Scorpius was terrified of his grandfather, and always darted past his portraits at home.

He sat on one of the cushioned chairs, drinking hot chocolate, feeling nice and cosy. Perhaps Rose or Albus would pay him a visit. He had invited them to come whenever they felt like it.


Aquila had returned to her family's tent after going on a few of the carnival rides; she wondered how they were able to get them to work with magic, especially as they seemed to have come from the muggle world.
"Hi, Scorp! Have you seen what's all out there yet?!"
@Scorpius Malfoy

Scorpius smiled when Aquila entered the tent.
"Hi Aquila! I haven't been out there yet. I was hoping someone would turn up and want to come with me. Is there lots to do?"
@Aquila Malfoy
"Yes, there is! I just got off this thing called a twirl-a-whirl. There's also this giant wheel of sorts that's up quite a few feet!"
There was a lot she was probably forgetting.
@Scorpius Malfoy

Carina stepped into her own family tent after leaving the Weasleys and immediately felt better surrounded by the happy energy of her siblings, "Hey guys! What do we wanna do first?"
@"Aquilla Malfoy"
@Scorpius Malfoy
Cassiopeia had just arrived to festival. She had basically slept in some how. Anyways here she was now. She walked into her family tent and saw her siblings there. "Hey," she said and sat down on the couch. "What you guys up?"
@Scorpius Malfoy
@Aquila Malfoy
@Carina Malfoy

Rose had been a little hesitant about stopping by the Malfoy tent. She still wasn't sure what his family thought of her, knowing that many of her family members and his didn't get along a long time ago when they were her age. But she had also been hoping that she would be able to run into Scorpius instead. Since that hadn't happened and she was tired of wondering alone, she approached the Malfoy tent.
Once she was there, she peered in through the open tent flaps and offered a kind of awkward little wave.
"just, ummm, thought I would stop by and say hey."
she said when she saw Scorpius, not entering the tent but more awkwardly calling into it from outside the open flap as she looked around, seeing all of his sisters around him.
@Scorpius Malfoy
"I don't know if I really want to go on the high ones..."
He said, feeling sick already from the thought of it.
When Carina came in looking and sounding cheery, Scorpius was pleased. That meant there was only one other sibling to come. Sure enough, Cassie arrived shortly after. Scorpius waved at her.
"Hey Carina, hey Cass! Why don't we do something a little competitive, so we can see who wins?"
Smiling at them, he looked at the entrance to their tent as the flap seemed to move slightly. There was a distinctive red headedness to the person standing outside there, so Scorpius leapt to his feet at once and opened the flap fully.
"Hi Rose!"
He chirped, feeling happier still.
"Come in! Do you want some hot chocolate?"
He asked.
@Cassiopeia Malfoy
@Carina Malfoy
@Aquila Malfoy
@Rose Granger-Weasley
Cassie looked at her siblings and just smiled. They seemed to be in quite good spirit at this hour still. Even if she had no clue what might come later on. She thought about her brother suggestion. Before she could even reply she had noticed the Rose there too.
"Oh, hey Rose. Yes, you should come in. Don't be shy. You're always welcome among us," she said with a smile to the other girl. She had never against anything of her, never have had. She liked almost every Weasley. "Oh and your question, my dear brother. Sure let's do that. You had anything in mind?" She turned towards with raised eyebrows. She really was curious now about it. She did have this competitive side in her even if she didn't show it out that often.
@Rose Granger-Weasley
@Scorpius Malfoy

Carina smiled and ruffled Scorpius hair, "sure thing. We can do the skee ball or the dart toss. They have alot of games out there. She watched the interaction between Scorpius and Rose and smiled softly. It was adorable.
Aquila turned and waved at her sisters who just entered. "Isn't this fair great? There is so much to do!" It was nice to have a good amount of stimulation so she'd never get bored.

"Dart throwing sounds fun! I heard the games have a lot of cool prizes."

Noticing Rose, she waved at her and smiled. "Hiya! Come join us!"

Rose smiled at Scorpius when he opened the tent flap fully for her. She hadn't been expecting such a warm welcome from the Malfoy girls, but they all seemed happy enough to see her and that made her feel a little bit more comfortable. Her smile only grew when Scorpius asked her if she wanted some hot chocolate.
"Hi, everyone. And I'd love some! It is a bit chilly out here."
She had been walking around for a bit and the tip of her nose was a bit red from being out in the cold. She looked around a bit as she walked inside, following Scorpius.
@Scorpius Malfoy
@Aquila Malfoy
@Carina Malfoy
@Cassiopeia Malfoy
Alayna stepped into the Malfoy tent and threw her arm around Carina, "Hey, Rina. Hello Malfoys." She summoned a soda from the kitchen and popped it open taking a sip, "What are we doing today?"
After leaving Fred's tent sadly, Nimue roamed around the campgrounds until she heard some girls talk. Maybe she can befriend them? She could always use the advice of those who are more like her.

She was quite unaware of current etiquette in a world unlike the one she knew all those centuries ago.

"Hi!" Nimue greeted as she accidentally tripped and fell into the tent. "I'm Naomi."

As she stepped into the tent, something seemed to change. Scorpius had invited her to stop by, but now she found herself thinking that maybe he had just invited her to try to be nice... Was it just because she was Albus' cousin? Her cheery attitude seemed to dull a bit as she tried to figure out whether she should just excuse herself instead of sticking around where she was pretty sure that she wasn't actually wanted. Though, before she could do that, someone literally fell into the tent.
"Oh, are you alright?"
Maybe if she focused more on the poor girl who had fallen into the tent instead of Scorpius then she wouldn't annoy him as much...
@Nimue
@Scorpius Malfoy
Cassiopeia looked at the among the girls and Scorpius.
"Oh, hey Alyana. Welcome," she said even if the girl talked only with her sister Carina. "I'm doing good you?"

When the random girl came here then she raised her eyebrows. She didn't know her at all, never seen her before. She was bit wary of this stranger. There was something about her. Anyways she crossed her arms and just tried to figure out her.

She looked among people in the room "Okay. Guys let's do something fun. Dart Throwing is fun yes,"

Scorpius almost ran directly into the table going to fetch Rose some hot chocolate. He banged his knee, but only mildly, and tried to shake it off as something completely minor.
"I'm not sure I've ever thrown darts before,"
He told Cassie, spilling a lot of the hot chocolate over the floor. Rose sometimes made him a little nervous. He didn't know why, because Albus certainly didn't. She wasn't intimidating like Andrea Ross: in fact, she was probably the sweetest girl he had ever known. So why
did
he feel intimidated sometimes?
Turning back around with a full mug, he blinked when a girl fell into their tent. Rose seemed to be aiding her.
"Oh... hello. Naomi. Er... are you here to see us?"
He asked, a little confused.
@Nimue
@Rose Granger-Weasley
@Cassiopeia Malfoy
Rose heard Scorpius run into the table as he had turned away from her under the guise of getting her some hot chocolate. Was he in that big of a hurry to get away from her that he couldn't even be bothered to watch where he was going? It wouldn't surprise Rose. She wasn't sure why she hadn't figured it out before. Scorpius was a nice guy, of course he wouldn't tell her that he didn't actually like her. He wouldn't tell her to go away or leave him alone. No matter how badly he wanted to.
She almost expected him to forget about the hot chocolate all together but he did return to her and handed her a mug of it, which she took a little more meekly than she normally would. She was very confused about this woman who had literally just come crashing in but she took a sip of her hot chocolate, trying to get rid of the feelings she felt of being unwanted. They didn't seem to be wavering, though.
"Ummm, maybe I should just go? I shouldn't have imposed..."
She said a little unsurely, trying to excuse herself without making Scorpius feel bad.
"I'm sure you guys have plans to do as a family and all that..."
@Scorpius Malfoy
Wow! These humans were making sure they were all right! They were so considerate!

Nimue got up and brushed her skirt off. She needed to get more clothing soon, but she needed money to buy them first. There was a lot of pretty clothing she saw throughout the campgrounds.

"I was looking around, and I want to make friends!"

Her human behaving wasn't the most natural. It had been centuries after all.

"Oh, well, um..."
He looked over at his sisters.
"You can come in, and have hot chocolate too if you like..."
He didn't really know what his Father would say about it, but he wasn't prepared to turn someone away who was asking for friends. It saddened him to think that she didn't have any, or very few.
"Are you staying in your family's tent at the moment?"
He asked her.
Then Rose came out with something quite unexpected. Scorpius turned to her suddenly, in alarm, not wanting her to leave. Was he unwelcoming? Perhaps she was offended by the taste of the cocoa? Was it too sweet? Did he say something wrong?
"B-but... Rose, you're not - you can't impose! We are really happy to have you here. Did you - maybe I can find - a different drink? Would you like tea or something instead?"
He asked desperately.
@Nimue
@Rose Granger-Weasley
"Hot chocolate sounds good!"
It was quite chilly though she was more resilient to temperature changes.
"My family doesn't have a tent. They're in Flanders."
Nimue hadn't looked at a recent atlas yet.
@Scorpius Malfoy

Cassiopeia stayed there quiet a bit time, just to look what was going to happen. She wasn't sure what to feel about things around here today. Anyways she looked at Rose then Scorpius. She had no clue what was going on there but it seemed like something was.
"Rose, your always welcome here. Don't be alarmed or anything. Nobody here hates you or anything," she tried to assure the girl. At least that what she thought of this.
She soon looked at the girl who said her names, Naomi. "Uh, what, where the hell is even Flanders? Never heard such a place," she said with raised eyebrows.
@Rose Granger-Weasley
@Nimue

Aquila's mood went down as she watched Rose seemingly feel unwelcome. What was going on? It felt so sudden too.
"We don't hate you, Rose! We don't bite. You and Scorp have always got on well! Please don't go..."
@Rose Granger-Weasley

Rose looked around at the Malfoys who seemed to be trying to talk her into staying. But she just knew that Scorpius was only acting like her friend because she was Albus' cousin... So, why would they be trying to keep her there? Did his sisters not know how he truly felt? How did she all of a sudden know this when she always thought that she and Scorp were good friends? It didn't make much sense to her but the feeling that she was a nuisance to Scorpius was just too strong. Ever since she had nearly bumped into that man on the way into the tent, she had thought differently.
Though, Scorpius seemed panicked about the cocoa and she couldn't stand to see him so panicky, especially when she was the one who had caused it.
"Oh, no. The cocoa is perfect. You always make it just how I like it."
She said as she took a sip as if to show him, burning her tongue a bit in the process but trying not to show it. She thought there wasn't much worse than a burnt tongue.
"I don't know what's come over me. I just feel like an incredible burden."
She said unsurely, not wanting to upset any of the Malfoys who had been so kind to her but also not being able to shake the feeling.
@Scorpius Malfoy
@Cassiopeia Malfoy
@Aquila Malfoy
Carina had been mostly keeping to herself but she didnt like the fact that rose felt she was imposing on them. Rose had always seemed like a sweet girl and a good friend to Scorpius, "Rose. If you were bothering any of us by being here, you'd know it I wouldnt hesitate to say so but you're not. So just relax and hang out. Were gonna go play some games soon. you're more than welcome to come with us."
@Rose Granger-Weasley
Page 1 of 2 • 1, 2
---
Permissions in this forum:

You cannot reply to topics in this forum