current time
Apr. 2021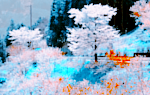 staff
Admin Xaria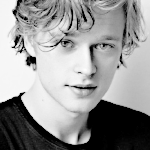 Admin Violet
Who is online?
In total there are
3
users online :: 0 Registered, 0 Hidden and 3 Guests
None
Most users ever online was
139
on Wed Jul 03, 2019 9:12 am
Credits
Skin & graphics made by Xaria. The Harry Potter franchise belongs to J.K. Rowling. All original characters belong to the respective user that made them along with their posts. No copyright infringement intended.
Louis followed Narks through the camp grounds, past a lot of other family tents, and made it to the Jetsons's. He felt as though what happened back in his family's tent would have been preventable, if only he'd spoken to Dominique sooner about the situation. Or, perhaps he should have gone to the Jetsons's straight away, after realising that Cherry wasn't going to show up to theirs.
He lifted up the flap to the tent, and looked inside for Cherry. He could hear her crying.
@Cherry Darling
Cherry had herself accompanied by the spinning of an album by The Cure. Harrison couldn't think of anything better to keep her company as he had to help provide security. Faye was around for a bit too, but she ended up leaving.
Hearing the flap of the tent opened, she turned around and saw Louis.
Stop avoiding him.
Cherry got up and immediately hugged him.
"I probably look like a mess."
@Louis Weasley
Louis hugged her, pulling her in closely. For a while he didn't say anything and just continued to hold her, rubbing down her arms to comfort her. She didn't look a mess at all, but her eyes were red and puffy: clearly she had been crying quite a bit.
"You don't at all,"
He told her gently, going over to a couch and sitting them both down.
"I should have realised that you felt unwelcome in our tent. My parents were asking for you, though. They were looking forward to seeing you again."
He lightly brushed back her hair.
"Are you feeling any better?"
@Cherry Darling
It always felt nice when he held her; she wished she could just stay in his arms forever sometimes.
"They were?"
That wasn't too bad. It must've all been Dominique then...
"The stuff she told me reminded me far too much of the 'sex education' I was given growing up. Premarital sex is bad, virginity is a gift, you don't want to be a whore, stuff like that."
Cherry took a deep breath. She was about to throw a lot on him.
"I guess I'm a sex addict. How else could I rebel from my parents with the freedom magic gave me? Most times, I regretted it. So many one night stands. Nothing with feeling. It was as if I had a craving that needed satiated."
He only asked her if she was feeling better, but she might as well explain it all. If Cherry had enough luck, he or someone else could relay it to Dominique and everything would be good again.
"It wasn't until you that I realized that sex didn't have to be like that. I just feel so bad though as I didn't mean to cause you any trouble just because we happen to really enjoy being around each other..."
Okay, so it seemed Louis probably did mean it when he said that her past didn't matter to him.
@Louis Weasley
Louis listened to her, and realised it was the first time she had really opened up to him about her family background. He felt as though he hadn't been understanding of her, but he hadn't spoken much about her family because she always seemed hesitant to do so.
"You're not causing me trouble,"
He told her, moving to hug her again.
"It doesn't matter to me about what you have done, but you also shouldn't feel so much guilt over it. You were only doing something that made you feel in control."
He kissed her hair gently.
"What happened that night with us, when everyone else was there. Well, that was my fault..."
He said, sitting back up again and looking at her.
"I just got carried away. It always... sort of excited me, the idea of touching you when you couldn't do much about it. I was teasing you. I'm sorry."
He smiled slightly, stroking her cheek.
@Cherry Darling
Cherry was beginning to feel better with his reassurance. She had a hard time opening up to others, but she realized that maybe she shouldn't be as afraid, especially when she knew she wouldn't be judged.
"If it weren't for me having magic, we probably wouldn't be able to hold hands if we were dating."
It was
bad
.
Cherry looked down and bit her lip.
"Don't worry, we can't help ourselves... I just don't like how your sister isn't even trying to get to know me when the rest of your family seem to not mind me."
@Louis Weasley
"Hmm,"
When he didn't know how to respond, he usually made that sound. It was going to be tough with Dominique, but Louis couldn't help feeling as though there was something else involved there. Some other factor. Why was she so deeply offended and hurt by it? They hadn't gone the full mile in front of everyone, just... entered into the zone of heavy foreplay.
"She did turn up before I left,"
He admitted.
@Cherry Darling
"She did? If she is still there, maybe we could go around and do some romantic stuff..."
Cherry really wanted to avoid making a scene plus she wanted to spend some quality time with Louis before classes started back up again. She began holding Louis' hand.
"I love you."
@Louis Weasley
Harrison barged into the tent with some pretzels and drinks from Aloha Bill's stand.
"I got some snacks, I'll just leave them on this table..."
Ah, that The Cure record ended.
"Don't mind me. Changing the record."
After Harrison put the vinyl back in its sleeve, he decided to play a Bauhaus record. Totally fitting for the situation.
"Bye."
@Louis Weasley
@Cherry Darling

Louis smiled at Cherry as she held his hand, and he linked their fingers together. Leaning on the head rest of the chair sweetly, he had a good look at her. His eyes told of his love for her, but there was something distant about them; as though he was worried about something. Just as he leaned forward to kiss her, there was a sound of the tent flap going back.
He stopped suddenly, and smiled at Mr Jetson.
When he left again, Louis chuckled a little. "Do you want to go out around the festival? We could go on some of the rides together."
@Cherry Darling
Cherry could tell that Louis was worried, so she squeezed his hand. She really didn't know what she could do as it was all a Dominique thing
"Hi,"
she said to Harrison before he finally left. At least there was free food.
"I'd like that! We could use the distraction."
@Louis Weasley
"Let's go then,"
He said, taking her hand and standing up.
He wasn't sure if Mr Jetson dropped the snacks off for them, or if they were for him and his children. So, being polite as he was, Louis felt it was best to leave them. He had some money in his pocket for spending on the festival, so he and Cherry could get a few things at the stalls.
When they left the tent together, the atmosphere changed dramatically. People were laughing, whistles were blowing, children were weaving through tents and waving banners. He was reminded of where he was, and that this was supposed to be a time where he was having fun.
His poor Mother, he thought. She just wanted everyone to sit and have dinner as a family.
He'd make it up to her.
"What is that?"
As they approached the festival grounds, Louis saw a big fountain. Except it wasn't streaming water - it was streaming chocolate. There were some very sick-looking children surrounding it.
"Aunt Hermione would probably have to lock up Hugo..."
@Cherry Darling
Cherry smiled as she and Louis left the tent. They needed to not worry and just enjoy the moment.
A chocolate fountain? She thought those things only existed in television shows.
"She would... At least it looks as if he isn't around here?"
There was far too much to look at.
"Where do we want to start?"
@Louis Weasley
"Hmm..."
Louis looked around. There were many rides that looked as though they'd turn his stomach, so perhaps they shouldn't start with anything that extreme. They should probably eat something first.
"Why don't we get some of the chocolate first, then see if there are any rides for couples?"
He suggested, beaming.
"It looks like you can dip fruit skewers into the fountain, then take them away to eat. That would be fun."
He took her hand and led them towards the stall.
@Cherry Darling
"That sounds good. I'm just concerned of how sanitary it is..."
Who knew what kind of germs was lurking from dirty hands. Cherry also didn't want to start the year getting ill. That'd suck.
She followed after him to the stall. A ride for couples seemed like a good idea, especially if it allowed for privacy.
@Louis Weasley
---
Permissions in this forum:

You cannot reply to topics in this forum