current time
Apr. 2021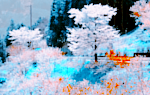 staff
Admin Xaria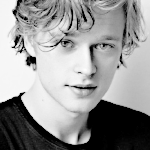 Admin Violet
Who is online?
In total there are
5
users online :: 0 Registered, 0 Hidden and 5 Guests
None
Most users ever online was
139
on Wed Jul 03, 2019 9:12 am
Credits
Skin & graphics made by Xaria. The Harry Potter franchise belongs to J.K. Rowling. All original characters belong to the respective user that made them along with their posts. No copyright infringement intended.
Page 4 of 8 •
1, 2, 3, 4, 5, 6, 7, 8
First topic message reminder :
Bill was enjoying the time he was able to spend with all of his family, especially as Dominique was back in town for the holidays. He hoped he would be able to see his children's partners again as they all seemed to be quite an interesting bunch he could talk to, especially Javier due to being from Brazil. He was sitting cross-legged in the tent preparing some tea with leaves he had gotten from Thailand.
"Let me know how the tea tastes if you want any. I haven't tried this variety yet."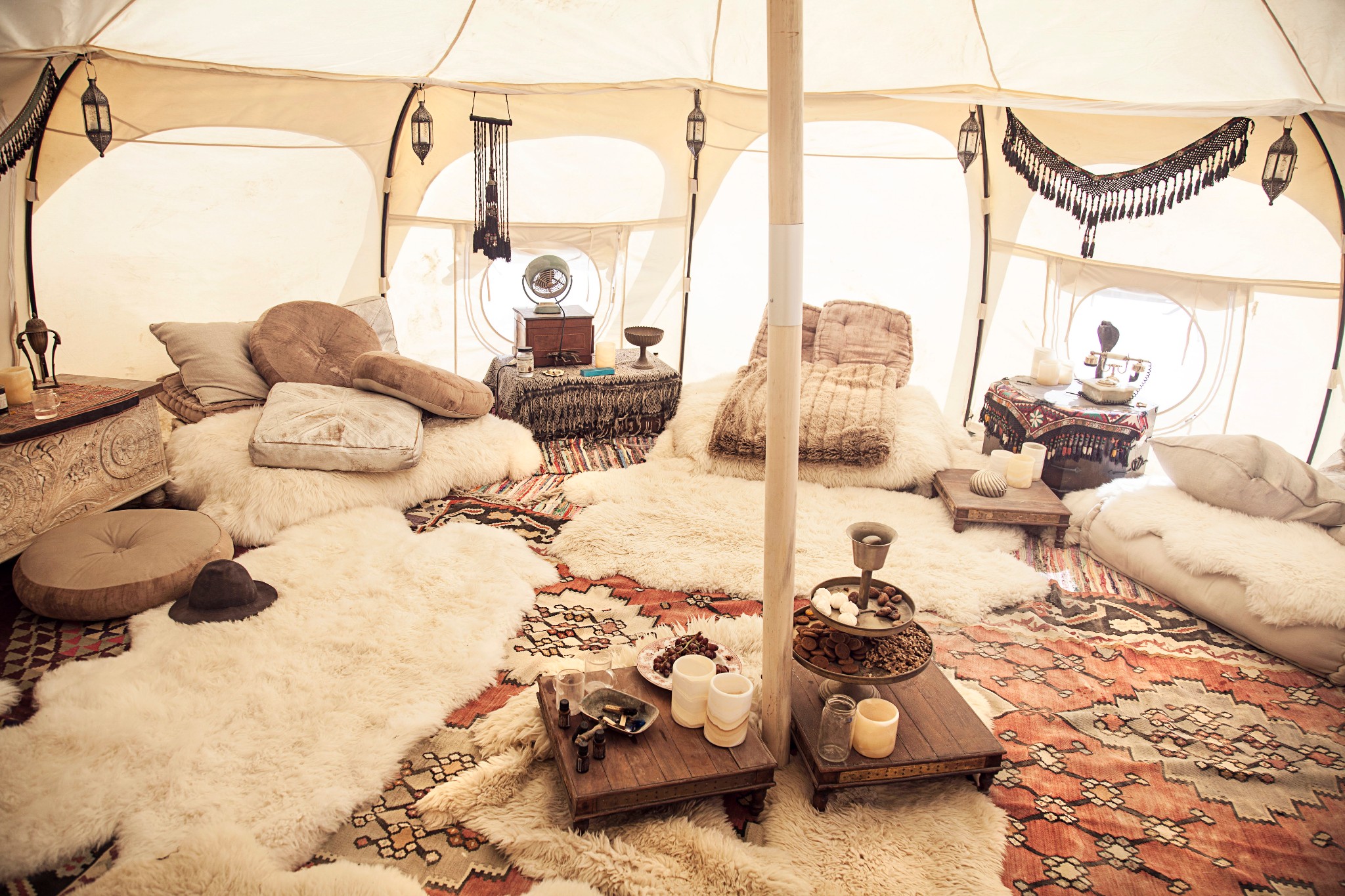 ---
To say the least, the past few minutes had been quite awkward for Hermione who stood to the side as if she shouldn't have been there. She would have to inquire with Bill and Fleur about what happened when everyone was off doing their own thing.
She smiled at Fleur's greeting.
"It is very good to see you. Hugo is with James right now. I hope he isn't consuming too many treats,"
Hermione chuckled.
"Did you make plenty? I want to make sure he gets a hearty meal in once he's done having fun. He wasn't ready for dinner."
@Fleur Weasley
Javier was glad that the small gifts he had brought had managed to lighten the mood somehow in the tent. Even Dominique seemed to be in a little bit better of a mood. She kept her arm wrapped around him, but he didn't mind that and kept her tucked under his shoulder.
"Dom helped me to pick out something that you would hopefully like."
He said, happy to give Dominique the credit.
"Oh, Claudia said she might stop by in a bit. I left her at one of the snack stands. You know how she has such a sweet tooth."
He explained. A chuckle then left him when Fred came out of the room, mouth full of mushrooms.
"Fred, I hardly recognized you without the dirt and pigeon poop."
He said teasingly.
@Dominique Weasley
@Fleur Weasley
@Fred Weasley II
It seems like things were finally calming down. That was always nice. Bill wanted to be able to enjoy the occasion, and dinner, with all of his loved ones.
He looked at the tea leaves he was given and a wide smile grew on his face.
"Very thoughtful, merci!"
Bill was fairly fluent in French by now, but he mainly used a couple key phrases as he was used to using his mother tongue with relatives outside of his household.
Glancing over at Victoire and Fred, he shook his head in amusement.
"Dinner is about to be served, don't choke on those mushrooms!"
Hopefully, it'd remain somewhat normal.
@Javier Morais
@Fred Weasley II
@Victoire Weasley
Fred proceeded to the sink, where he spat out all the mushrooms. He dug his finger in there as well, just to curl out any loose debris.
"Don't use those mushrooms in the sink, Aunt!"
He told her helpfully, pointing at them. She said something in French that he didn't understand, but it was probably a thank you (it wasn't).
"Hiya mate,"
He shook Javier's hand, and laughed.
"Only doin' it to please the crowd. Claudia's comin' then, is she?"
He seemed brightened by the idea, and walked off towards the table in a kind of swank.
@Javier Morais

Rather than do a Fred, Victoire briefly exited the tent to spit out the mushrooms.

"The fungi will be one with the earth again, it will! I'm hungryyyyyyyyyyyyyyy!"

So I'm a little left of center
I'm a little out of tune
Some say I'm paranormal
So I just bend their spoon
Claudia had told Javier that she would stop by the tent later on, he had wanted to go and find Dominique, they didn't get nearly as much time together as either would like, and Claudia wanted to get her sweets fix before anything. She made sure that she brought a large backpack with her that she could fill with those treats that could be shoved in there without making a huge mess and it was well on its way to being filled when she walked towards the Weasley tent with a red candied apple in her hand.

She peeked into the tent to hear her name just as Victoire reentered, declaring something about mushrooms. "Hello, everyone!" She said, stepping inside, luckily, she missed the worst of things and everything seemed rather normal by now. "Something smells amazing!" She observed as the smell of the food permeated the tent.
"Of course, he can come around and get his dinner anytime. The best thing about the stew, it can just be heated up any time."
Fleur and Hermione had probably bonded the most from Motherhood. Like Bill's younger sister Ginny, Fleur hadn't immediately got along with Hermione, but now she respected her a lot as an adult.
She proceeded to spoon out the meal into bowls.
"Bill, would you put the bread on the table?"
She asked him, putting bowls out on the places at the table.
"Come on now, everyone! It's ready. Claudia, come on in and sit down, dear."
Smiling, she continued to serve up the food.
@Hermione Granger
@Claudia Morais
"Of course!" he responded to his wife as he went to take out the pain de Campagne from the oven; what was nice about wizarding ovens was that even if it's been sitting in there for a while with the temperature all the way down, the food kept warm as if it was just freshly taken out.

Bill placed the bread in the middle of the table. It was baked like in the past, so there was plenty for everyone.
And there she was. Now he had a bit of a dilemma. Claudia - food - Claudia - food.
Okay so instead of dithering, he could just sit down and
have
the damn food, while talking with her. What a plan!
"Hiya Claudia. What ya got for me?"
He asked cheekily, taking a seat next to Vic. The food smelt wonderful, and at this point he was positively starving. Putting dozens of mushrooms inside of his mouth hadn't made him feel too sick, it seemed. He was eager for multiple servings.
@Claudia Morais

Molly looked around the room and wondered what she should say or do here. The first person who did address hee was her aunt Fleur. She smiled at her.

"Thank you. I would love to stay for dinner, If my presence here won't bother anyone," she said with a small smile.The girl took seat at the table too. She now waited food to be brought on the table. She wasn't lately so chatty ad most of her family.

She was just observing what was going on.
Dompnique laughed and flicked Fred's arm, "You're dressed like my brother. Oh, this is rich." She leaned against Javier before turning a bit to kiss his arm before resting her head on it, "So Freddy, when are you gonna admit you like Claudia?" And just as she mentioned her name, the witch appeared, "Oh there you are. Just in time. Foods on." She grabbed herself a bowl of the stew and claimed a spot on the couch for her and Javiers, "Myms stew is a new years tradition. Every year. Ita one thing I always miss when I'm gone. My mum's cooking."
Javier chuckled at Dominique's question toward Fred.
"Hey now, this is my little sister we're talking about matchmaking!"
He still thought of his sister as a little girl, he probably always would. And just as if she were summoned, his sister arrived and he watched as she was greeted by the Weasleys just as if she were one of them, just as he was greeted as well. The Weasleys were definitely a very welcoming bunch.
When Dominique moved to get the food that Bill and Fleur had set out for the crowd, he moved along with her and got his own helping, moving to sit on the couch beside Dominique.
"I'm not surprised, everything looks and smells very good, Mrs. and Mr. Weasley."
He complimented once more.
@Bill Weasley
@Fleur Weasley
@Dominique Weasley
Claudia gave Dominique a quick hug in greeting, luckily not having heard exactly what she had said, only her name upon entering. Claudia was always still very surprised at how willingly the Weasley family seemed to welcome her into the fold of things. In honesty, she was just Dominique's partner at work, they didn't have much reason to welcome her. Though, they seemed to do so without reservations. It made Claudia happy in a way she hadn't thought that it might. She missed the family atmosphere that had died along with her parents. Javier tried, but it was just different without their parents around.
She smiled at Fleur in her thanks and then heard Fred call out to her as he sat at the table. She moved over to sit beside him.
"Freddie, look at you all dressed up!"
She said with a smile. She laughed a bit at his question.
"Got a whole bag full of sweets for later!"
She wouldn't mind sharing one or two.
@Fred Weasley II
@Fleur Weasley
@Dominique Weasley
"Of course you're not a bother, Molly,"
She assured her, taking a seat nearby her niece and handing her a bowl of food.
It slightly disturbed Fleur that Molly was so quiet and cagey. She reminded her of her Dad, Percy, who apparently sat out in a lot of family gatherings. Fleur was relieved that none of her own children were like that, because she would probably be quite worried about them.
"How are your studies going? Are you thinking of going to University, like our Louis?"
As Javier called to her and Bill the compliment, Fleur smiled brightly. He was such a
nice
boy. Bless his heart.
"You're too kind, Javier! You'll have Dad blushing!"
She jested, eyeing her husband in amusement.
"Isn't he lovely?"
She asked Molly.
@Molly Weasley II
@Javier Morais
"Yeah, thought I'd spruce up just for you. Didn't wanna look too sexy, though. You'd be all over me."
He grinned toothily at her then started to eat the food. Making sure his Aunt wasn't in ear shot, he shuffled a little closer to Claudia and confided to her:
"I look like a bloody twat,"
He said, as if that wasn't obvious.
"She's gone and put my clothes in the wash. If they shrink, I'm gonna have a fit. I saved my jacket, though."
He stuffed a lot of food into his mouth at once.
"Awff yeah Aunf! Grub is fantaffic!"
He gave her a thumbs up. Then, he turned to Claudia and put his fingers to his temple when Fleur wasn't looking.
"Wanna go on a few rides after this?"
He asked her, grinning.
@Claudia Morais

Bill chuckled following Javier's compliment. "Glad those etiquette lectures paid off," he joked as he pulled apart a piece of the bread for himself. At least things would be lovely for the moment.
Domonique smiled and ruffled Javiers head, "Hey. I'm her wingman. I gotta talk her up." She smiled as her parents gave their thanks and continued to eat. She looked around at her family and friends and decided she didnt want to go anywhere for a while. She looked up at Javier, "Hey. What would you say if I were to say I'm thinking about moving my job to London, permanently?"
@Javier Morais
Molly yes for sure was quieter than most Weasley kids. She was yes often like her own father Percy. She just rather stayed in the background and not say much. She just smiled at Fleur and took the bowl of food from her. She set on the table. "Thank you, aunt Fleur," she said with a small smile.
She took bite from the food and she heard her aunt question. "I'm doing good. Great even. Still keeping up. Even if I have prefect duties attend too," she said after she has swallowed the food. "This tastes good," she had to add about food.
"You mean Javier? I guess yes. Never talked much with him." At least she was honest.
@Fleur Weasley
Javier was lucky to have been taught by his own parents how to behave. Not that he had actually followed any of their advice up until that point, but they had taught him things like manners and how to treat people properly, how to make a good impression. And he wanted to make a good impression on Dom's family. He hadn't seen much point in serious relationships until he had gotten with Dom, but now that they had started dating, he couldn't be happier with where his life was. He just chuckled at Fleur's statement then dug into the food that she had prepared.
He was a bit surprised when Dominique spoke again, he paused for a moment. Was she serious?
"I'd say that would be great."
He didn't want to pressure her, but he knew that it would make it so that they would be able to see each other more often if she wasn't traveling all the time.
@Dominique Weasley
Claudia sat down beside Fred and had to hold back a laugh when he said he cleaned up just for her. For some reason, she doubted that was the case.
"You wouldn't want that."
She teased back. Then she took a bit from her own bowl as he scooted closer, nearly choking when he said he looked like a bloody twat. She managed to regain her composure with a few small coughs.
"You don't look like a twat, just different."
She said softly, not wanting to alert his aunt of the conversation.
"Sure! I haven't been on any of the rides yet, just hit the food stands."
It sounded like fun to her! Fred always seemed like the fun sort the few times she had met him.
@Fred Weasley II
Immediately after the Ferris Wheel ride, James returned to the tent with Hugo.
"I'll come back to eat later, aunt. Gonna ride the really thrilling rides. Don't wanna puke out stew. Bye."
He pushed his cousin to the others before exiting the tent.
@Fleur Weasley

Domonique smiled and took Javiers hand in hers giving it a light squeeze, "Good. Because I've already decided. I just have to tell claudia still. But I mean, that can wait till after new year, cant it?" She asked looking for some justification in not having told her partner yet that she was going to start settling down some real roots. She looked up at Javier and just smiled, "I love you." She was giddy at the fact she would get to spend more time with him.
@Javier Morais
Seeing Hugo enter, Hermione called for him,
"Come on over here, sweetie! Dinner's being served!"
She took a taste of her bowl of stew while it was still cooling down.
"Scrumptious as always, Fleur!"
@Hugo Granger-Weasley
@Fleur Weasley
"Good, 'cause nor have I. I wanna go on that big rocker thing and potentially throw up."
He grinned, dipped a bit of bread in Claudia's serving, and stuffed it whole inside of his mouth.
But before that, he'd have to get his clothes back. There was no
way
be was being seen outside of this tent wearing clothes like Louis. With his hairstyle, it looked like he was special needs.
"We can get to know each other a bit more,"
He said conversationally,
"Will I learn that ya got a dark past? Are ya actually wanted in South America? Are we all feedin' and indulgin' a felon?!"
He fake gasped.
@Claudia Morais

He squeezed her hand back gently with a smile.
"Yeah, that can wait. I'm sure she'll be alright with it, though. She may miss the traveling and seeing new places, but she'll be alright."
He knew his sister and she looked up to Dominique like a sister, she would go with whatever Dominique decided. He leaned forward to quickly kiss Dominique, not wanting to show too much affection in front of her parents and make them dislike him for any reason but not being able to resist.
"I love you too."
He said softly to her.
"Have you told your family yet?"
@Dominique Weasley
Page 4 of 8 •
1, 2, 3, 4, 5, 6, 7, 8
---
Permissions in this forum:

You cannot reply to topics in this forum