current time
Apr. 2021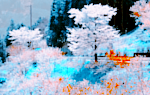 staff
Admin Xaria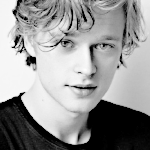 Admin Violet
Who is online?
In total there are
6
users online :: 0 Registered, 0 Hidden and 6 Guests :: 1 Bot
None
Most users ever online was
139
on Wed Jul 03, 2019 9:12 am
Credits
Skin & graphics made by Xaria. The Harry Potter franchise belongs to J.K. Rowling. All original characters belong to the respective user that made them along with their posts. No copyright infringement intended.
Page 3 of 8 •
1, 2, 3, 4, 5, 6, 7, 8
First topic message reminder :
Bill was enjoying the time he was able to spend with all of his family, especially as Dominique was back in town for the holidays. He hoped he would be able to see his children's partners again as they all seemed to be quite an interesting bunch he could talk to, especially Javier due to being from Brazil. He was sitting cross-legged in the tent preparing some tea with leaves he had gotten from Thailand.
"Let me know how the tea tastes if you want any. I haven't tried this variety yet."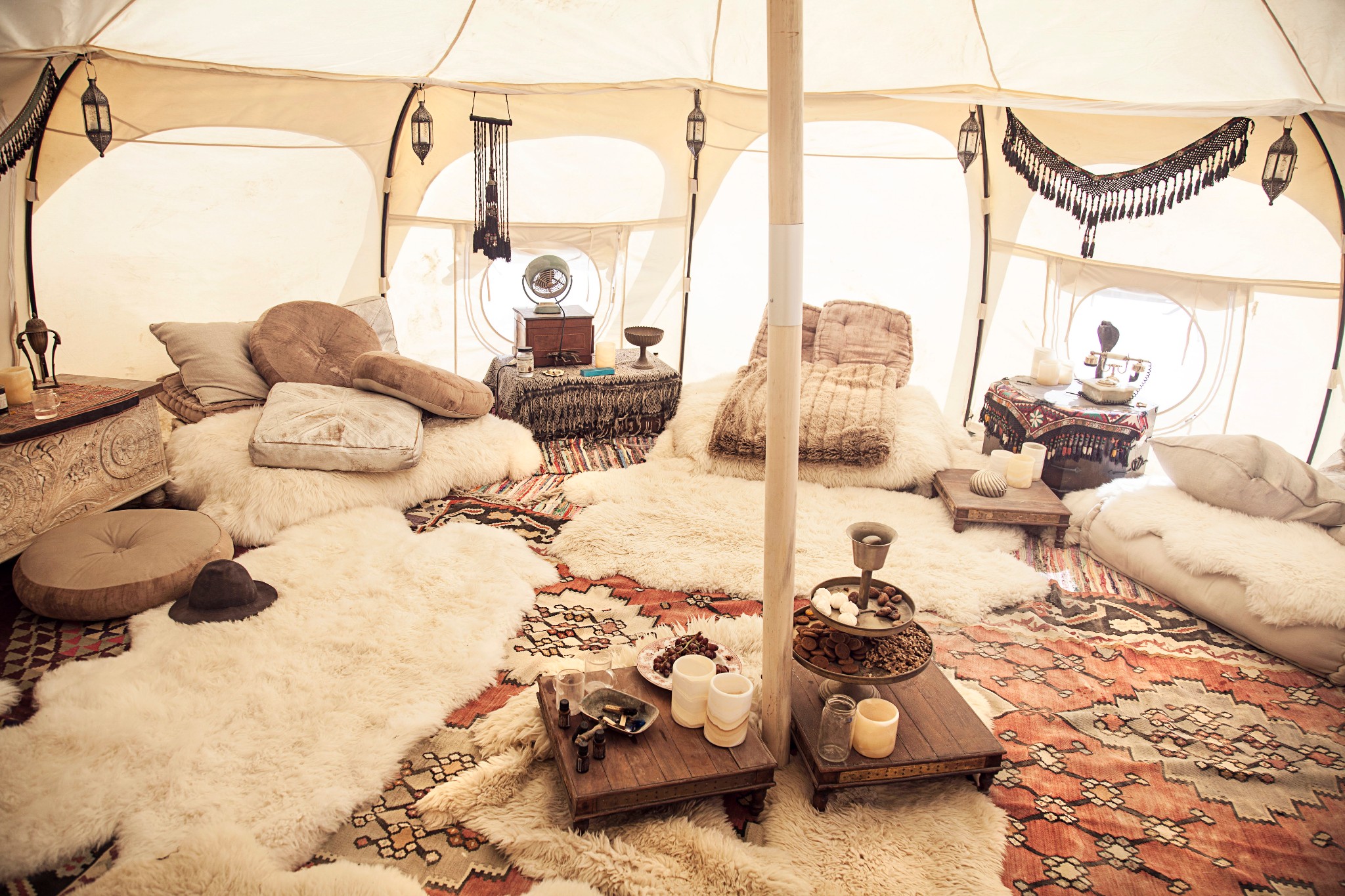 ---
Bill frowned. Was it really that serious to Dominique?
"I would say that they should spend some time and get to know each other, but since she's so unwilling... I also do not want to force Louis to do anything since he's a good kid and mistakes are made at his age. We just have to hope for some middle ground and maybe she''ll come around..."
@Fleur Weasley
"Yes... we can't be forcing our children to do anything, or they will all leave us."
She felt as though she was getting a little tearful there. Bill was right, though. Perhaps this would all blow over soon.
"I think I need to talk to Louis though,"
She said, sadly.
@Bill Weasley
"Maybe you can once he comes back? It's hard to tell how long he'll be with the Jetsons."
Seeing his wife tear up, he gently pulled her into a hug.
@Fleur Weasley
"Hmm. Well hopefully she ran back to her own tent."

Faye eyed over Dominique a little there, then swept her eyes over to Fred when he came out. Part of her wanted to laugh, but the other part of her was quite the reverse. Take away that awful jacket, dirt-laden jeans and filthy boots, as well as the smell of oil and turf: Fred actually didn't look that bad. She smiled at him.


Domonique rolled her eyes eyes and shoved Fred's hand away, "Bug off, yeah." She said obviously in a mood. She wanted to go hunting then more than ever. To rip the throat out of some rogue demon or some egotistical vampire that tried to mouth off to her. She looked over at Faye and raised an eyebrow, "If this is supposedly a family moment what the fuck is she doing here?"
"Dominique!"
Having been hugged by her husband for a brief moment, Fleur snapped when she heard her daughter speak so horribly.
"You're very welcome here,"
Fleur told Faye, but Faye got up. She made her excuses, thanking them, saying she should get back to 'Narks' anyway, and left.
Fleur turned on her daughter, hands on hips, giving her a very harsh look.
@Dominique Weasley
Why was sissy being so mean? Victoire didn't like conflict of any kind.

"Notre pere had invited her to have some tea, he did! Very nice of him!"

So I'm a little left of center
I'm a little out of tune
Some say I'm paranormal
So I just bend their spoon
"Flippin' heck Dom, chill out, would ya?"
He would rather play one of Victoire's silly games than have to sit through the tension building in there. Standing up, he went over to Vic.
"Got any of those mushroom chips, Vic?"
He whispered to her.
@Dominique Weasley
@Victoire Weasley

Victoire nodded excitedly when Fred asked about her mushroom chips.
"I dooooooo! I made a medley mix, I did! Regular salted mushroom chips with marshmallows, some pretzels, nuts, and raisins! Sweet and savory! Healthy and indulgent!"
Maybe that would get a good reception.
@Fred Weasley II

So I'm a little left of center
I'm a little out of tune
Some say I'm paranormal
So I just bend their spoon
"This is getting too tense. I'm going to find some friends and hang with them. Call me when you're serving your food, aunt."

James left the tent after he packed his guitar back into its case.

Domonique groaned and rolled her eyes, "What? Dad tried to get Carina to leave and she was my guest." She crossed her arms over her chest, she looked her mother in the eye and stood to make the same pose she was, hands on her hips and all, "Maybe I should just go. It's obvious I'm not needed here. After all, I'm barely a Weasley anymore."
Hermione had been walking around the fair with Hugo until she managed to catch James and basically made him be a babysitter. She entered the tent of her in-laws and noticed the air wasn't necessarily the best.

"Did I enter at a bad time?"
"You confuse me. You care so much for your brother, but you don't want to be part of this family?"
She had had enough of Dominique acting like a child now.
"What do you want me to do, push thees girl out to the pavement, say she is no good for my son? I cannot do that."
Hermione had come in at a bad time, but that didn't mean she should leave. Fleur was getting rather upset every time someone else left.
@Dominique Weasley
Yeah, this was going downhill quickly. This was supposed to be a happy time. Why was everything going to shit? Bill put a comforting hand on Fleur's shoulder and rubbed it.
They didn't raise Dominique to behave like that. Why was she acting like this? He gave Hermione a small wave. James had left, but he couldn't blame him for that. He was usually one of the lives of the party, and there was nothing he could do to lighten the mood.
"Dominique, you're our daughter, we'll always love you, but it hurts to see you push the people you care about away over something so minor."
@Fleur Weasley
@Dominique Weasley
Javier had been walking around the festival and such with his younger siblings, spending some time with them before they ran into their friends and ended up splitting off from him. He was fine with them going off with their friends, he would have done the same thing at their ages. And that left him free to stop by Dominique's family's tent. She had asked him if he would stop by if he had the chance and he had agreed.
He peeked into the tent in time to hear Bill lecturing Dominique and he frowned a bit.
"Should I come back later?"
He asked, his accented voice filling the silence after Bill had spoken. He didn't want to intrude, but he noticed that Dominique looked quite upset as well. He didn't know how to handle such a situation, he hadn't dealt with a whole lot of family drama unless it was his own... So, this was all new to him. He didn't yet offer the bottle of wine he had brought as a gift for Dominique's mother nor the tea leaves from back home that he had brought for her father. It had just seemed like the thing to do at things like this.
@Dominique Weasley
@Fleur Weasley
@Bill Weasley
"Of course I care about my brother. But that doesnt change my statement. I'm barely here so why play pretend?" She looked at her mom and actually laughed, "Nothing stopped you when I was in Hogwarts. You hated every person I brought home. Why do you think I've been scared to bring Javier around you? You never approve of anyone I like. But not Louis. Of course not your golden child!" She spun around when she heard Javiers voice and tried to quickly wipe away the tears that were falling down her face, "Javi." She rushed over to him and wrapped her arms around him, feeling safer and calmer the moment she was in his arms.
@Bill Weasley
@Fleur Weasley
@Javier Morais
It was true that she hadn't liked a few of Dominique's boyfriends, but she never ordered her to end their relationship. It was all very new then: Dominique's boyfriends were the first partners of her children that she had ever met, so she may have been a little more critical of them. Fleur had thought, at the time, that she was protecting her.
She didn't say anything in response to Dominique, however. Javier had arrived, and was looking very wary about the situation he had walked into. Fleur tried her best to demonstrate good graces, as though he had walked in on them all laughing together instead.
"Bonjour Javier,"
She greeted, as her daughter flung her arms around him.
"Nonsense, you are very welcome here. Are you both staying for dinner?"
Part of her just hoped this was swallowed down and forgotten about for the time being. She just wanted a nice family meal - the last of the year.
@Javier Morais
@Dominique Weasley
Bill couldn't help but wonder where this personality change came from. When did Dominique start holding so much resentment for her family?
"Dominique, we might've worried as our children dating was new territory for us as parents, but we never forbade you from seeing them or anything of that sort. You also didn't seem afraid at Christmas. In fact, you were so excited to see everyone and introduce Javier. What caused you to do a complete 180 since last week?"
Of course, Fleur then tried to diffuse the situation the best way she could. He couldn't imagine the stress she must be facing right now, especially as all they were desiring was a nice get-together to ring in the new year.
"We're having beef bourguignon."
He hoped Louis was okay wherever he may be at the moment. Their son was always a sensitive soul.
@Dominique Weasley
@Javier Morais
Molly had wondered around the festival ground for awhile. She just wasn't sure if she wanted to spend New Year with her family too. To be honest lately she felt very distant with most of her family members. They all had their lives and she wasn't part of them most of the time.

She walked into the family tent when she ended walking to near it and soon as she did she felt more awkward than ever. "Hey. Did I come at bad time?" she had to ask. She could tell something had happened but not sure what. She looked around her room and sighed. She wasn't sure if she should stay or leave.
"Ita not the cousins and aunts and uncles I'm afraid to introduce people to." Domonique muttered under her breath. She just stayed in Javiers arms and tried to calm down. She always seemed to push family away right before she left the country again. She shook her head and stepped back from Javier, "Yeah. We'll stay. Unless Javier had something planned?" She asked, looking up at her boyfriend.
Javier didn't miss the way that Dominique had to wipe away tears before she turned to him. She obviously didn't want him to see them, so he didn't mention it. He just held her tightly when she came to him and practically fell into his arms. He hated to see her in such a state, but he wasn't sure just what he could do about it aside from offering her comfort as he was doing. It was clear that her parents were trying to diffuse the situation and she seemed willing enough to do that, so he just attempted a smile after placing a kiss to Dominique's forehead as she looked up to him.
"I have no other plans."
He said as he then picked up the discarded bag he had brought the small gifts in.
"I brought gifts for you, Mr. and Mrs. Weasley."
He had gotten some help from Dominique on what her parents might like and it was nothing big, but he thought it might make a good gesture. Though, he was still keeping Dominique close even as he offered her parents the bottle of wine and container of tea leaves. He hated seeing her so upset.
@Dominique Weasley
@Fleur Weasley
@Bill Weasley
Domonique was happy for the distraction in presents for her parents. She kept her arm tightly on his waist and smiled, "So wheres Claudia? Dont tell me she ran off with some guy? I think our Fred is quite smitten with her." She had to make a decision. And she figured she could use this time with Javier to make one
Well, at least the situation had dissipated some. Javier was a very amiable young man, and handsome too. He really didn't have to bring them gifts, but the gesture instantly lifted Fleur's spirits.

"Thank you, Javier! That's very thoughtful of you," She looked at the wine, smiling, and read the label. It seemed like the type that could go with the meal tonight.

When Molly had come in, Fleur smiled at her. "Of course not, Molly. Are you staying for dinner as well? I'm about to dish it up, if you all want to sit around the table?"

Now, this was exactly what she wanted. Kissing Hermione on the cheek, she beamed at her in a very Louis-like way, and made way to the stove.

"Well, perhaps Claudia will take to him more now that he's cleaned up a bit," She said, laughing a little as she called them both from the other room. He and Victoire seemed to have gone somewhere together. "Fred! Victoire!"
Fred peeked around the door to Louis's bedroom with his mouth full of mushrooms.
"Ees er Hic ereaff!"
@Victoire Weasley

Victoire followed behind Fred and stuck her head out to the side of him. Her mouth was also full of mushrooms.
"Fuh wuhn eht?"
@Fred Weasley II

So I'm a little left of center
I'm a little out of tune
Some say I'm paranormal
So I just bend their spoon
Page 3 of 8 •
1, 2, 3, 4, 5, 6, 7, 8
---
Permissions in this forum:

You cannot reply to topics in this forum