current time
Apr. 2021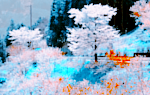 staff
Admin Xaria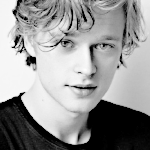 Admin Violet
Who is online?
In total there are
6
users online :: 0 Registered, 0 Hidden and 6 Guests
None
Most users ever online was
139
on Wed Jul 03, 2019 9:12 am
Credits
Skin & graphics made by Xaria. The Harry Potter franchise belongs to J.K. Rowling. All original characters belong to the respective user that made them along with their posts. No copyright infringement intended.
Page 2 of 8 •
1, 2, 3, 4, 5, 6, 7, 8
First topic message reminder :
Bill was enjoying the time he was able to spend with all of his family, especially as Dominique was back in town for the holidays. He hoped he would be able to see his children's partners again as they all seemed to be quite an interesting bunch he could talk to, especially Javier due to being from Brazil. He was sitting cross-legged in the tent preparing some tea with leaves he had gotten from Thailand.
"Let me know how the tea tastes if you want any. I haven't tried this variety yet."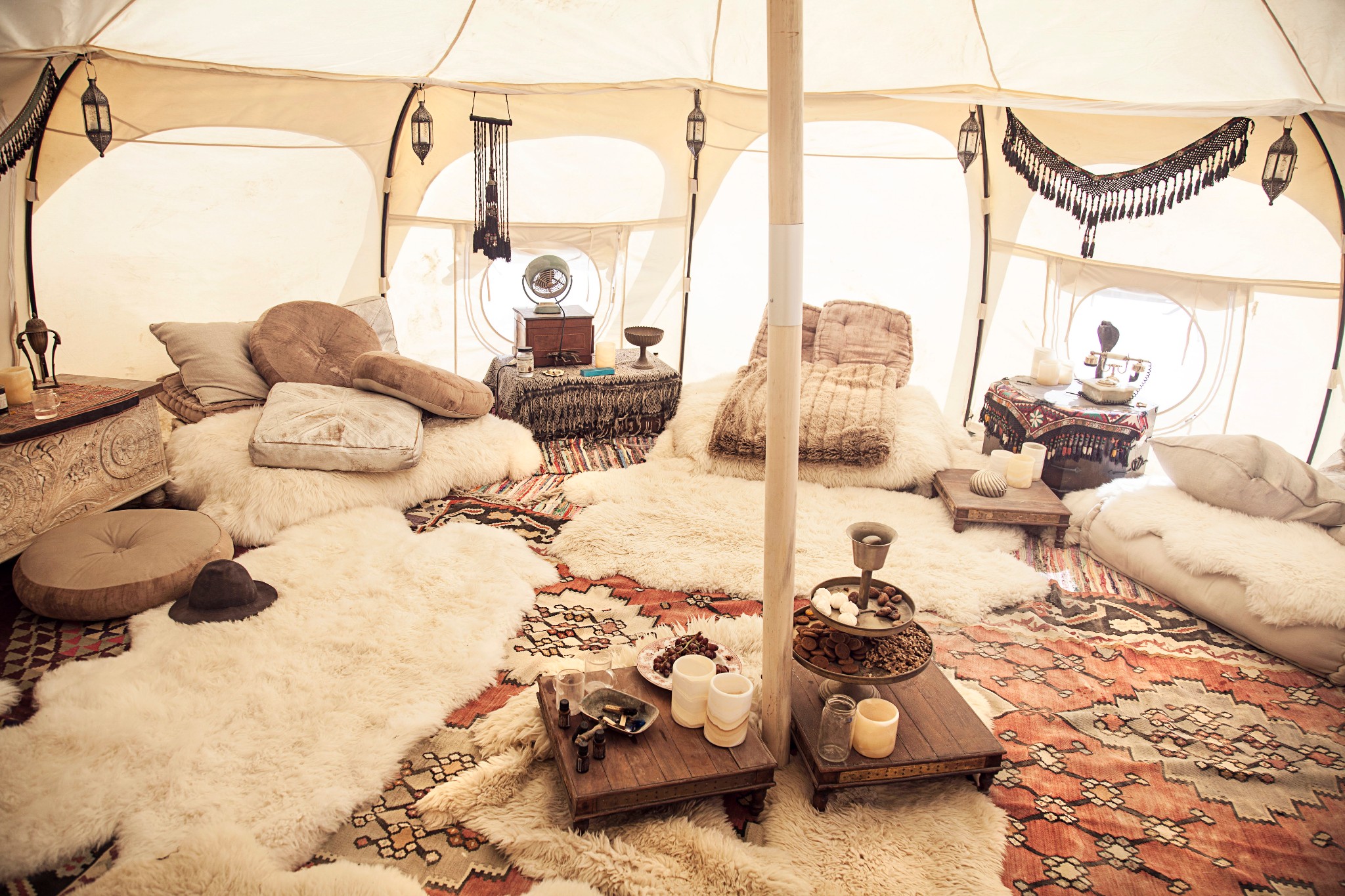 ---
It all blew up rather quickly. First Narks ran in and told him about Cherry, to which Louis responded by standing up quite quickly and looking expectantly at him, as if to say lead the way.

Then Dominique raced in, shortly followed by Carina herself, then James and his Father entered the rally. It all just exploded. Quite a lot of them were talking all at once, and Louis felt as though he had no chance of getting a word in edgeways.

"Sorry, Mum and Dad," He said to them quietly, before nodding to Narks. He proceeded to walk out of the tent, hoping he would follow.


"Dominique, you have just proved my point."
That was all he had to say before nodding back at Louis and following him out of the tent. It seems as if trying to change one mind was useless.
"She's a wreck. Don't be surprised if she does nothing but cry for at least an hour."
@Louis Weasley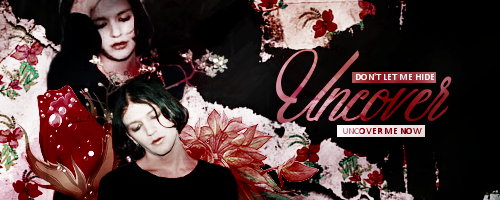 Feeling as though she wasn't entirely following along with this, Fleur looked between everyone in a startled bewilderment. Then, after her husband had spoken, Fleur stepped forwards and felt she needed to calm the situation. That's when Louis left, saying he was sorry.
"Louis..."
She hoped he was okay.
She looked at Dominique with Carina, and smiled at them both.
"Why don't we go and chat somewhere else?"
She said pointedly, nodding towards her and Bill's bedroom.
"Come on."
@Dominique Weasley
@Carina Malfoy
"Louis come on." She said but it was too late. He had already gone. She glared at Narks for his snarky comment before rolling her eyes and turning to her mother. Domonique nodded but took Carinas hand and lead her to the room as well, "No way I'm leaving you out there with james and them." She said in her ear before sitting at the bed of her parents bed, "I didnt do anything wrong. I merely spoke my mind which you have always encouraged me to do, may I remind you."

@"Fleur Delacour"
Carina watched as everything went down and could feel the overwhelm of emotions start to give her a migraine. When Louis went to leave, she tried to stop him, "Louis dont go." But she knew it was hopeless. She sighed and followed Domonique to the other room, "I'm really sorry I intruded, Ms. Weasley. Dommy invited me and I didnt know there was a semi family crisis going on."
That escalated quickly. Victoire had a lot of thoughts, but she prioritized, "Baby brotherrrrrrrrrrr, tell Cherry that I said hiiiiiiiiiiiiiiiiiiii!"

She looked around at who was left in the room. All boys. "How about we play pin the mushroom to the fungus?!"

So I'm a little left of center
I'm a little out of tune
Some say I'm paranormal
So I just bend their spoon
It was a little awkward. They sat on the bed, and Fleur in a chair. Fred was in the en suite bathroom to the bedroom, singing
very badly
at the top of his lungs while he remained completely unaware of what was happening.
"I'm not going to tell you off,"
She said to Dominique,
"I just thought we all ought to calm down a little bit."
Fleur looked at Carina and smiled a little.
"It's all right, Carina. Dominique can be as stubborn as her Mother,"
She smiled a little at her youngest daughter.
"So, you are saying that you feel as though Cherry may be poorly influencing Louis? Is that right?"
She was trying to make sense of it from Dominique's point of view.
@Dominique Weasley
Faye must have completely missed Louis and Narks leaving the tent, because she had turned up looking for either of them.
"Excuse me?"
She said, politely, seeing Louis's Dad, James and Victoire.
"Was Narks here at all?"
@Bill Weasley
"You just missed him. He and Louis just left to see Cherry. Want some tea? Freshly brewed!"
@Faye Phiera
Dompnique nodded at her mothers question, "I really do. I barely got to see him before due to me traveling all the time, now I see and hear even less of him. Since his started dating her. I didn't want to air out his dirty laundry, but I'm disappointed in him. Sex in a public place? You and dad raised us better than that. And he never would have done that with Carina."
@Fleur Weasley
"Oh..."
Of course they did. She looked sheepishly at Mr Weasley. Louis didn't take after him much, she supposed he took more after his Mother. Genetics were fascinating.
"Um, yes, okay. That would be nice."
She was always a little weird around adults. Plus, it was a bit of a strange crowd.
"Are you enjoying the festival, Mr Weasley?"
She asked conversationally, trying to act all
sophisticated
and adult-like.
@Bill Weasley
Carina nodded sweetly at Ms. Weasley, she always got along with the Matriarch of the Delacour branch of Weasleys. When her and Louis past got brought up, she blushed, "Domonique. Come on. Let's leave me out of it." She then turned to fleur, "If I can make an input. I've been worried about him too. He hasn't seemed himself lately."
Bill gave a welcoming smile as he summoned a cup to pour the tea in.
"I got these leaves from Thailand.""We plan on checking out the festival some more this evening. Fleur's been preparing a nice meal on the stove. I should go check on it."
After he had given the girl the cup of tea, he went over into the kitchen.
@Faye Phiera
"Hmm, I suppose that is somezing he made a poor decision about,"
She admitted, feeling like she didn't really want to know too much about it.
"But that isn't necessarily her influence. When I met Cherry at Christmas, I thought she was a very sweet girl who cares for Louis very much."
It was awkward saying this in front of Carina. She wasn't certain that Carina no longer had romantic feelings towards her son. Fleur didn't want to hurt her feelings, but at the same time she didn't want to give her false hope of them courting again.
"Don't be angry at your brother,"
She said,
"I think he probably has learnt from the mistake."
@Dominique Weasley
@Carina Malfoy
Fred went quiet, hearing voices. He was still in the bath, but could hear them talking from inside the bedroom. Was that Dominique? And his Aunt, obviously, her voice was quite distinctive. Who was the other one? He listened intently, trying to make out what they were saying.

Carina felt a bit awkward having to hear about Louis and Cherry, "I should probably go. This really is a family member and I have my own to attend to. I dont want Jaromir to arrive with me not being there and my father start the interrogations. It was lovely seeing you again, Ms. Weasley. I'll see you next week for our lunch date, Domonique." She then exited the room and made quick goodbyes before going to search the grounds for her boyfriend
Faye smiled as she took the cup, then thought she heard something from the bedroom. Was that...?
She looked at James.
"Is Carina Malfoy here?"
She asked him, narrowing her eyes.
No sooner had she said it, and the girl herself went out of the bedroom and exited the tent.
"What was that all about?"
@James Potter
Domonique huffed when carina left before looking back to her mother, "People always put on good faces when they're meeting the parents. It's called a front. I do not like nor do I trust this girl. I'm sorry, mother, I really am but if shes going to be around then I wont be." She said before storming out of the bedroom and sitting on the couch in the living room. She wants to storm out all together, but she had Hope's Javier would look for her there.
"Unfortunately, yes."
Ah, yes, that's always good to know.
"Since you were looking for Narks, you already know."
@Faye Phiera

Fleur sighed. She wanted this to be a nice family get together after Christmas, but it wasn't turning out that way at all. Both of the girls had left her in the bedroom by herself, and Fleur felt slightly wounded by it. She was disappointed in Louis, but she was also a little disappointed in Dominique. She was acting very childishly.
Standing up, she made way to the kitchen and kissed Bill on the cheek.
@Bill Weasley
He did a small taste test of the stew and found it to be a bit off, so he added a bit of salt to it. Much better!
"How did it go?"
Bill asked his wife with a small smile.
@Fleur Weasley
Fred came out from the bathroom wearing a towel, glad that the girls had disappeared. Changing into some smart trousers and a shirt his Aunt
lovingly
prepared for him, he checked his reflection in the mirror. Yep - he looked like Louis.
Where had she put his real clothes?
Exiting the bedroom, he made way to the lounge and put out a warning finger at James.
"Say anythin' and ya dead, mate."
@James Potter

Seeing Fred walkout, James desperately tried to hide a laugh.
"If only Louis could see you right now..."
@Fred Weasley II

"She said she would leave the family if Louis continued to be with Cherry..."
Sighed Fleur, quietly, not wanting the others to hear. Dominique had already gone her own way, really. As much as she didn't think Dominique was serious, it hurt her to think that she would leave forever.
"What should we do?"
She asked him, looking forlorn.
@Bill Weasley
"He wouldn't know if it were me or a mirror,"
He said, collapsing on the chair next to Dominique. He flicked her on the ear.
"What're you so cheerful about then?"
Sarcasm. She looked like she wanted to hit something.
@James Potter
@Dominique Weasley

Page 2 of 8 •
1, 2, 3, 4, 5, 6, 7, 8
---
Permissions in this forum:

You cannot reply to topics in this forum