current time
Apr. 2021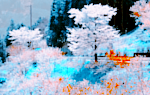 staff
Admin Xaria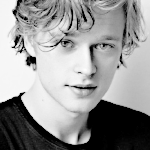 Admin Violet
Who is online?
In total there are
4
users online :: 0 Registered, 0 Hidden and 4 Guests
None
Most users ever online was
139
on Wed Jul 03, 2019 9:12 am
Credits
Skin & graphics made by Xaria. The Harry Potter franchise belongs to J.K. Rowling. All original characters belong to the respective user that made them along with their posts. No copyright infringement intended.
Page 7 of 8 •
1, 2, 3, 4, 5, 6, 7, 8
First topic message reminder :
Bill was enjoying the time he was able to spend with all of his family, especially as Dominique was back in town for the holidays. He hoped he would be able to see his children's partners again as they all seemed to be quite an interesting bunch he could talk to, especially Javier due to being from Brazil. He was sitting cross-legged in the tent preparing some tea with leaves he had gotten from Thailand.
"Let me know how the tea tastes if you want any. I haven't tried this variety yet."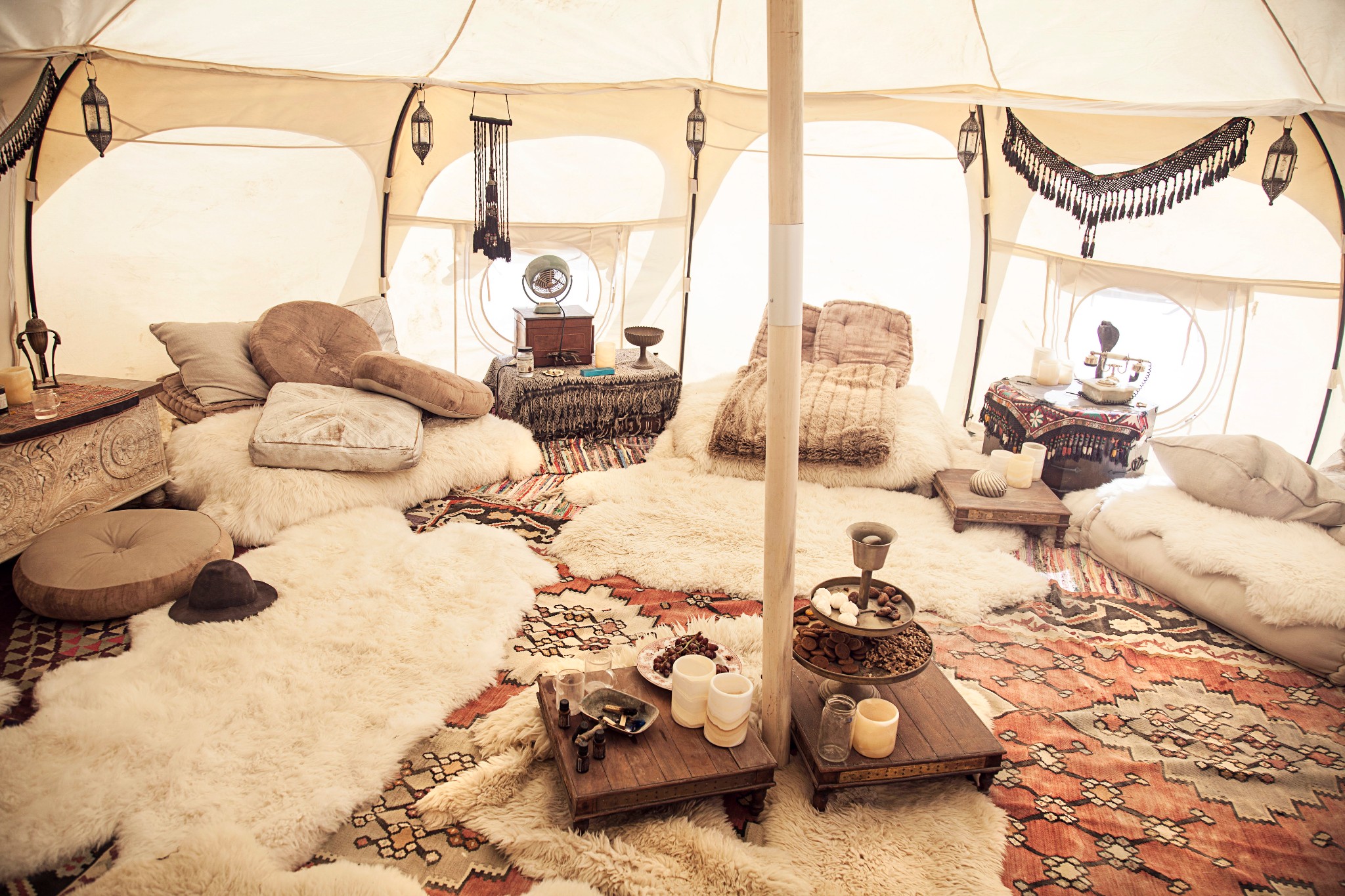 ---
Bill stopped strumming his ukulele and stood there watching Victoire. He had no idea what she might do next.
Lochlan happened to be walking past some of the tents, when he heard one that suddenly erupted from within. From the sounds of things, it was a celebration.
He recognised Louis Weasley's voice, as well as Bill Weasley's. That must mean it was their family's tent.
Just as he was about to walk on by, however, he paused. The atmosphere took a completely different sort of note, with one girl shouting at the top of her lungs. Who was that? What was she so enraged about? Catching the general gist of it, he realised that this was Bill's eldest girl - Victoire.
Having taught Victoire at Hogwarts, he was surprised to hear her voice take to such volumes. He thought her a dreamy, scatter-brained sort of girl with hidden intelligence. But listening to her now, it was as though he was hearing an entirely different person.
Interesting...
He appreciated someone who could veil their true selves behind a deceptive personality. That took a lot of cunning. Both himself, and his daughter Gabriella, were very accomplished at it.
@Victoire Weasley
Domonique suddenly felt a bit over whelmed by all the cheerfulness and celebration and questions surrounding her, "I'm not sure of the due date yet. I only confirmed the pregnancy last week. So I'm probably only a couple of weeks along as it is." She smiled at everyone before her sister just errupted out of nowhere. She stared, confused at her normally level headed older sibling, before she felt herself start to get more heated with each word she said before she exploded back, "are you serious, Vic? Fine. I may have been a bitch. But dont forget who protected you and stood up for you during Hogwarts. Why do you think you didnt get bullied for being so fucking weird? Because of me! Yeah I distanced myself because I was tired of the stress that came with being in this family. the expectations, the spot light. why else would I have fucking left. And since this is how you want to be, you dont have to be around me anymore. If that's what you want, Victoire." She had calmed down during her rant so her voice was now level
@Victoire Weasley
Oh. Shit. Everything just randomly escalated. Cherry looked over at Louis worried for him. She was really starting to want to see with Narks if his family would mind Louis camping there too if it came down to it. They probably wouldn't, but she wanted to be sure.
She was really tempted to just run out of the tent.
@Louis Weasley
James had gotten on a couple of rides and was ready to finally eat some dinner. He arrived at the tent with a look that said seriously. Taking a deep breath, he waved before circling around a couple of times before leaving again. He was not dealing with this shit again.

Was that Professor Riddle over there?

Whatever. He was going to return to Niall and his hag.

It was all delight and happiness, and then Victoire suddenly exploded.
Her Mother stood, stunned. There wasn't very many times where she had witnessed Victoire speak like that, but her voice rang horribly inside of her ears. All that she wanted was for her family to be happy, and for her children to get along with each other, not be so spiteful and vengeful to one another.
Fleur was slightly afraid of what was happening before her eyes. In silence, she reached for Bill's side and held herself against him - needing his comfort.
He hand clutched against her mouth and she shook slightly.
@Bill Weasley
@Dominique Weasley
As much as Louis was surprised about his sister's outburst, he had a feeling that her silence was something to be concerned about. Victoire was hardly ever
silent
. He was looking at her worryingly even before she started shouting, so at that first drawn breath of rage - he knew what was going to happen.
"Victoire..."
He said gently, but she appeared to have more to say.
When he tried to interject with reason, Dominique started speaking up as well in her defence. Louis looked over at Cherry in desperation, and then back to his two sisters.
"Victoire please..."
He moved forward and held her hand gently.
"Please calm down."
@Victoire Weasley
@Dominique Weasley
He inched himself closer to Fleur after something quite unexpected happened. Bill wasn't remotely used to Victoire's outbursts; the only time she didn't ever talk was when she was very focused on anything fungi related. This was
very
worrying. What was going on for their little family to end up with so much discord?
Placing his hand on Fleur's shoulder, he gently rubbed it trying to comfort her. What were they going to do?
@Fleur Weasley
Molly kept there quiet as always and soon people began to talk a loud again. She looked at her food. She took last few bites of it and stood up.
"I think I'm gonna go now. Thanks for the food, aunt Fleur," she said with a small smile to her. Soon after that this girl walked out of the tent. She didn't want to fitness family arguments once again. She was here to have fun.
@Fleur Weasley
Claudia was absolutely shocked at everything that was going on around her. First she was having a little fun with Fred, then Dominique and Javier had come back into the tent and apparently, chaos had followed them. Claudia didn't know how to take the news that Dominique was giving them. She was Dominique's partner, so did that mean that she was out of a job if Dominique was leaving the profession? She didn't blame Dominique for quitting when she said that she was pregnant... But this was one hell of a way to find out.

People were celebrating and others were shouting. Claudia was just kind of lost in what was going on around her. She couldn't focus on any one thing at the moment as just too much was going on around her. She ended up only focusing on the glass of champagne that was being passed her way, tipping it up and knocking it back in one drink. She was happy for Dominique and Javier, really she was... But this was really a big deal for her and her future as well. One that was just being dropped on her like a bomb. She grabbed another glass of the champagne for good measure. "Guess that means I'm out of work." She said so that only those nearest of her would probably be able to hear, especially with the yelling that Victoire was doing.
Domonique didnt know what to say anymore. She looked at her parents and frowned, "I'm sorry." She had always felt welcome at home, no matter what she had done in the past. But for the first time in her life, she didnt feel welcome by her sister. Was this how Louis felt? She managed to pick up on Claudia's comment and looked over at her, "I'm sorry. I know this is alot. And it obviously wasnt planned. You know I love my job."
@Claudia Morais
Victoire was still very much fuming despite her brother's attempts to calm her down. The bit about only taking the test a few days ago and her work partner being in the dark was the icing on the cake.

"How unplanned was it if the girl over there had no fucking idea of your plans to quit hunting?! If you only took the test a couple of days ago?! You're fucking early on, and you've done a total 180 when it comes to plans. I know I typically don't go off like this, but I'm so fucking tired of trying to act as if everything is always happy. I wouldn't fucking put it past you if you managed to trap him just to make sure he always has a fucking tie to you!"

She had singlehandedly made being in the tent extremely tense and awkward.

So I'm a little left of center
I'm a little out of tune
Some say I'm paranormal
So I just bend their spoon
"Victoire, stop this instant! What has gotten into you? This is no way to speak about your sister!"
Bill felt as if he had to say
something
now.
"This was supposed to be a happy night, but it has all devolved to tension and petty drama. The Victoire I know wouldn't say such things... Please, get out of the tent."
@Victoire Weasley
"It wasnt planned for me to get pregnant, Victoire. Obviously I'm not going to completely screw Claudia over. I've been making some calls. So how about you know all the information before you start shouting again." But when she said that she was probably trying to baby trap JaVier, she saw red and was about to snap when her father's voice interrupted. She looked at him before looking back at her sister, "You might wanna do what he says."
Victoire stayed silent then stomped her way out.

So I'm a little left of center
I'm a little out of tune
Some say I'm paranormal
So I just bend their spoon
Before following Victoire out, Bill began apologizing profusely.
"My apologies! I had no idea she'd snap like that..."
He turned to Dominique and Javier and shook their hands.
"Congratulations, you two! I hope it's a safe pregnancy. So, so sorry about her. I'll have a talk with her..."
Bill then left the tent awkwardly trying to find out what was up.
@Dominique Weasley
@Javier Morais
Was this a chance to try and be on at least good footing with Dominique? Cherry had no idea, but she finally got up from her seat and went towards her.
"I know you don't really like me, but what Victoire said to you was awful."
Hmm, what else could she do to soften everything?
"I hope it doesn't give you too much trouble since you never, um, really know what the other person is going through."
Cherry looked over at Louis. Maybe he could help her out.
@Dominique Weasley
@Louis Weasley
Domonique gave Bill a weak smile and nodded, "Thanks. I hope she's ok. That's really unlike her to burst out like that." When he left and cherry approached her, she was a bit wary at first. She figured she should at least try and get along with her, for Louis. "Thanks, and I'm sorry for all the drama I caused before. I'd blame pregnancy hormones, but I was honestly just being a bitch I guess. I'm really protective of Louis."
Louis saw James and Molly both leave the tent. He was sure they wouldn't be leaving if the atmosphere was a little more pleasant, so he couldn't really blame them.
The back-and-forth between his two sisters happened for a while longer, although Louis wasn't sure he could really interject. It only finished with his Father asking that Victoire left, and Louis watched, troubled, as she did. He hoped that she was all right, but his priorities were right here: with his newly pregnant sister, with his parents, with his girlfriend.
He smiled when Cherry approached his sister. It was very brave of her. Louis put an arm around Cherry's shoulder, and kissed her cheek.
"Maybe we all just need a good sleep after tonight,"
He suggested, smiling at his sister. It was nice to feel protected by her, but he didn't like to think she was against his relationship.
"You shouldn't have so much stress like this, given your pregnancy."
@Dominique Weasley
@Cherry Darling
Feeling as though her nerves had been put through enough tonight, she did her crying on Bill's shoulder and cleaned herself up. Her children really put her through it! They were so lovely together the majority of the time, so it was difficult to see them lashing out at each other.

"Yes - let's all sit down," She said, sniffing, and taking a seat on the sofa.

Victoire would be all right, wouldn't she? Perhaps if she wasn't back later on, Fleur would go out and look for her.

Okay, it's calmed down some. Hermione did her best to put on a reassuring smile.

"How about I try to mediate? We can all talk things out before we go out and enjoy everything the festival has to offer..."
Oh
Merlin's balls
. Aunt Hermione. He didn't want to sit around with these lot talking about his
feelings
all night. Perhaps it was a good point for he and Claudia to head out, he thought, so he quickly whizzed up the rest of his food and stood up, stretching.
"Welp. I dunno 'bout you, Claudia, but I reckon we should get goin' before the queues start gettin' too long."
Grinning at her, he briefly looked over at Dominique. He should probably say something nice to her: it was just the right thing to do at that moment.
"But grats, Dom,"
He said, giving her a bear hug.
@Dominique Weasley
@Claudia Morais
@Hermione Granger

Once it was all over, Hugo's priorities were definitely in the right place.

"Mummyyyyyy, can I go to the chocolate fountain? Bucktooth wouldn't let me!"
Things had started off well enough. Dominique's mother and father had both seemed completely thrilled with the news, Fleur a little happier than Bill maybe, but both had seemed pleased. So had Dominique's younger brother. Then all he'll broke loose when her sister began screaming like some sort of banshee. What was he supposed to do in such a situation? He wasn't sure. He hadn't really dealt with girlfriend's families before and definitely not in a situation like this. All he could think to do is wrap his arm around Dominique, letting her know he was there for her.
He was going to say something about his love for Dominique when Victoire blamed Dom for using this pregnancy to try to trap him but Bill was then kicking Victorie out of the tent and he just kept his mouth shut. Things calmed down when Victoire left. He kept his arm around Dominique as he looked to her parents.
"I'm sorry this news has caused such a scene... I do love Dominique very much and we were excited to share the news with everyone."
He told her parents, wanting to assure them that he wasn't going to be deterred by anything that had happened while hoping to reassure Dominique as well without disrupting her discussion with young Louis and his girlfriend.
@Dominique Weasley
@Bill Weasley
@Fleur Weasley
Page 7 of 8 •
1, 2, 3, 4, 5, 6, 7, 8
---
Permissions in this forum:

You cannot reply to topics in this forum