current time
Apr. 2021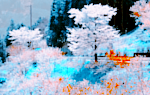 staff
Admin Xaria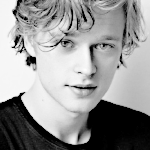 Admin Violet
Who is online?
In total there are
5
users online :: 0 Registered, 0 Hidden and 5 Guests :: 1 Bot
None
Most users ever online was
139
on Wed Jul 03, 2019 9:12 am
Credits
Skin & graphics made by Xaria. The Harry Potter franchise belongs to J.K. Rowling. All original characters belong to the respective user that made them along with their posts. No copyright infringement intended.
Page 6 of 8 •
1, 2, 3, 4, 5, 6, 7, 8
First topic message reminder :
Bill was enjoying the time he was able to spend with all of his family, especially as Dominique was back in town for the holidays. He hoped he would be able to see his children's partners again as they all seemed to be quite an interesting bunch he could talk to, especially Javier due to being from Brazil. He was sitting cross-legged in the tent preparing some tea with leaves he had gotten from Thailand.
"Let me know how the tea tastes if you want any. I haven't tried this variety yet."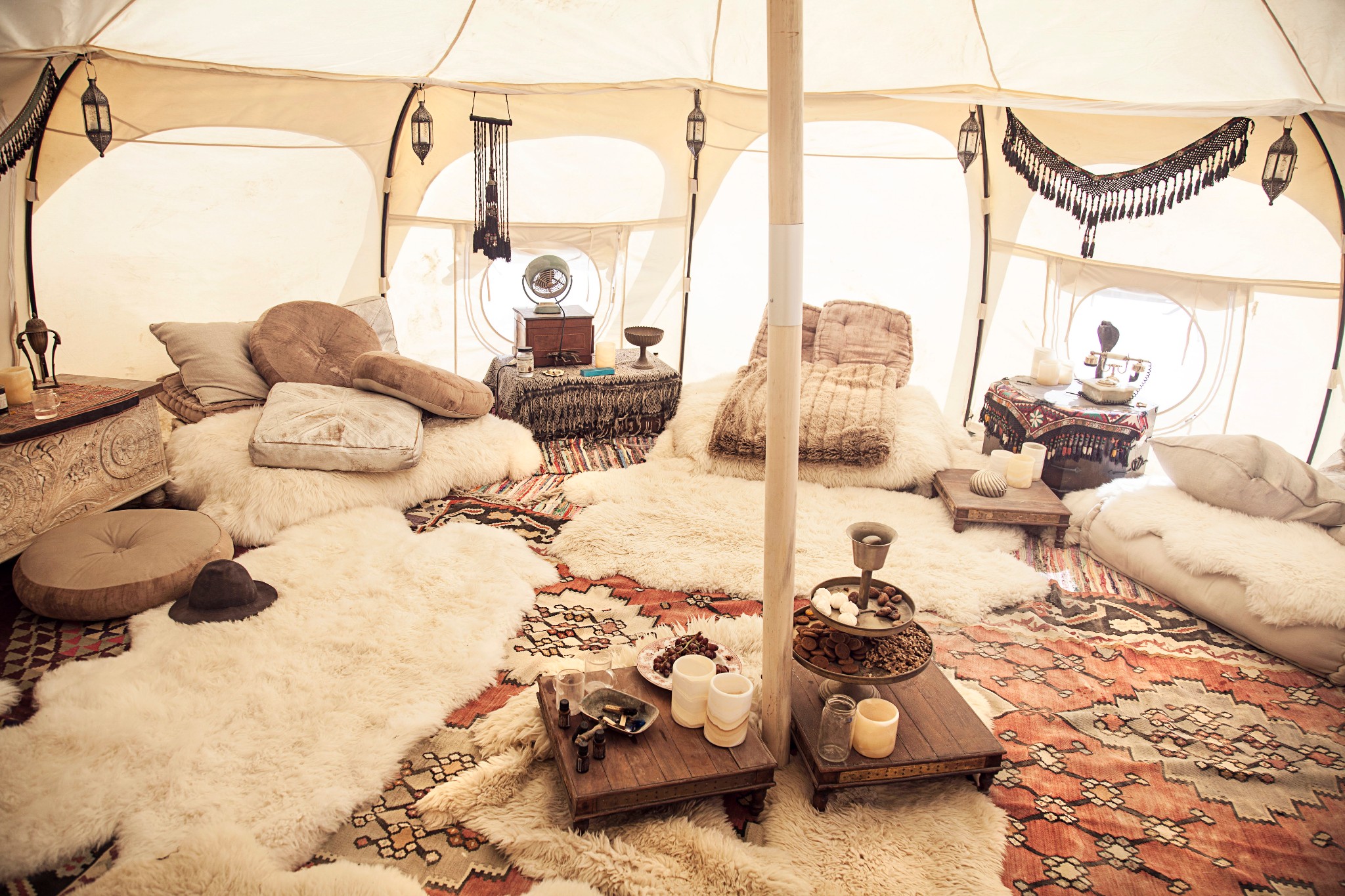 ---
"Hmm... looks like beef bourguignon to me,"
He said, smiling as he took a seat next to her and received a kiss on the cheek. At least the atmosphere was less tense now. His parents both appeared to be smiling, and everyone was having a good time again.
"Let me get you some."
He began spooning it into a bowl for her, but he paused when Dominique came in. A piece of bread bounced off his head, and he smiled in appreciation for her sentiment.
"And I love you, Dominique. Toujours."
He filled up the bowl and placed it in front of Cherry.
"It will warm you up, so eat plenty,"
He said fondly, kissing her on the cheek.
@Cherry Darling
@Dominique Weasley
Fleur waved as Louis and Cherry came into the tent and sat down. She admired how her son had gentleman-like manners, and was positively beaming with pride.
"Hello Cherry, it's very good to see you again!"
She chirped, sliding the plate of bread over to the two of them.
"Yes, Victoire. That's a wonderful idea! Perhaps you should all go out together and enjoy yourselves."
When Dominique re-entered the tent, Fleur looked at her expectantly. Wedding bells then? Was it?! But all she did was throw some bread at Louis's head.
"Non, Dominique. Please don't throw things at your brotheur,"
She said, but was smiling all the same. It was nice to see them being friendly with one another again.
"Is everything okay?"
She asked her daughter.
@Cherry Darling
@Dominique Weasley
Domonique giggled, "Yes mother. Everything's great. We just have some news that we need to share with everyone later." She was anxious to tell her family but she wanted Javier to be in the tent before she did, "Maybe I should throw bread at him to get him to come inside."
@"Fleur Delacour"
@Javier Morais
Well, she was quite hungry. She could use the electrolytes after all the crying she did earlier.

"Hi, Mrs. Weasley! Nice to see you as well!"

Yeah, Dominique definitely didn't like her still, but she was going to be the bigger person. If she stayes civil on her end at the very least...

"I've never been on a ferris wheel before..."

Cherry's definitely seen and heard of them at least.

Some news? How interesting...
Bill smiled when he saw Louis come back.
"Hey, Cherry! We've been wondering when you were going to show up!"
He was glad Louis turned out quite well even though he worried about his naivety. He was a good kid with manners to show.
Things seemed to have improved since earlier thankfully, and Bill wanted it to remain that way. This was supposed to be a good time after all.
"What's the news, Dom?"
@Cherry Darling
@Dominique Weasley
Javier had been stopped by a friend outside of the tent, asking Dominique to excuse him for just a moment as she seemed eager to get back inside the tent. He only talked for a couple of minutes before excusing himself to follow Dominique inside. He was a little nervous about telling her parents. He wasn't sure if they knew about the fact that he had another child on the way as well, but his main concern was how their parents were going to take being grandparents. He smiled at those in the tent as he went to take a seat next to Dominique just as Bill asked what the news was. He took her hand as he waited for her to tell her family.
@Dominique Weasley
Domonique smiled when javier sat beside her and held his hand, "Well. I'm going to be around alot more. Permanently, actually. I'm going to find a job here in London. Also... um.... well... Im pregnant." She said biting at her lower lip, she was pretty sure she had forgotten how to breathe for a moment as she looked at her parents

Victoire had heard the hint dropping, yet she couldn't bring herself to say congratulations due to how everything had been so far as a result of her bluntness to put it lightly. She glanced around the tent to figure out how to respond.

So I'm a little left of center
I'm a little out of tune
Some say I'm paranormal
So I just bend their spoon
As soon as they sat together and held hands, Fleur knew this was a moment where she had to put her food to one side. She also felt as though she needed to stand up, but she remained sitting - albeit on the edge of her seat. She desperately grabbed her husband's hand under the table.
Staying home? Her smile instantly went up, and she squeezed his hand. When she uttered that she was pregnant, Fleur squealed in delight and instantly stood up.
"Dominique! C'est magnifique!"
She cried, tears stinging hard into her eyes. She rushed to both of them and put her arms around her daughter, squeezing and kissing her profusely. She then kissed Javier's cheek fondly.
"Such wonderful news! Oh... I'm going to be a grandmuzzer! How exciting!"
She pulled Dominique in for another hug.
"Bill! We should celebrate! Where is that nice champagne?"
@Dominique Weasley
@Bill Weasley
Louis looked at his sister as she announced her news, and was smiling brightly at the two of them. It was a shock to learn she was pregnant so early on in her relationship with Javier, but he thought he was a good man and would support his sister very well. He also stood up, beaming, eager to hug his sister as well.
"Congratulations to you both,"
He said brightly, hovering somewhere between his Mother and sister. Perhaps Dominique didn't
want
to hug him right now, he realised, but he was going to try.
At least this meant she would be around a lot more as well.
@Dominique Weasley
Bill was momentarily confused by the news as it wasn't that long ago that she threatened to leave the family over something so mundane. Nonetheless, he ended up joining his wife in celebration.

"I've reached the point of my babies having babies..."
Domonique stood and hugged her mother, feeling some tears come to her own eyes. She saw Louis get up over her mothers shoulder and kind of hover for a moment. After the second hug from her mother she stepped back and looked at Louis for a moment. She smiled and pulled him into a hug, "You ready to be an Uncle, kid?" She looked over st her father and smiled, "Itll be ok, dad. Once I figure out the mood swing thing."
This news was making Cherry feel very awkward. For one thing, it meant that she would have to feel Dominique's disapproval more often. She didn't know what it'd take for her to warm up to her.

Plus, she was worried about something herself, but she had a hard time actually saying it. Cherry was genuinely hoping that her body would be sorting itself out before she'd have to have a talk with Louis about it.

She stayed at the table poker-faced trying to finish up her dinner. The last thing she wanted to do was provoke Louis' sister by existing. Well, at least she wasn't the only one who didn't know how to react. Victoire seemed to be in thought herself.
Hermione still wanted to find out what had gone on, but she pushed that aside to celebrate such a joyous moment. She got up and went over to Dominique with a warm smile.
"Congratulations! Do you know when you're due yet?"
@Dominique Weasley
Victoire saw that everyone was pretty happy about it. No matter what stuff she's done, Dom was still her sister. She had to show good wishes in some form.

Finally joining her mother and siblings, Victoire smiled. She couldn't figure out what to say yet.

So I'm a little left of center
I'm a little out of tune
Some say I'm paranormal
So I just bend their spoon
"That's if one of my own family doesn't murder me for bein' an idiot first,"
He remarked, laughing.
Then Louis came in with Cherry and Fred waved over at them.
"Where've you two been? Actually - yeah - don't answer that..."
Seeing as he had missed out on most of the confrontation between Louis and Dominique, he didn't realise that his joke was poorly placed.
Then Dominique came in with Javier, and everyone went quiet. Fred managed to belch loudly in that silence.
Excusing himself, he grinned and allowed Dominique to continue. He was courteous like that. When she announced the news, Fleur stood up so fast that the table rattled, and his spoon catapulted from his bowl and landed on someone's lap. Oops.
Pretending he hadn't realised, Fred stared at Dom and Javier.
"Er..."
Was his response, because he didn't really know how else to react.
@Dominique Weasley
@Claudia Morais

Noticing Victoire's apprehension, he pulled out the ukulele and started playing a happy tune to compensate.
Happy that Dominique had hugged him, he smiled on her shoulder and rubbed her back gently.
"I hope I'll be okay at it,"
He said, chuckling.
When they broke apart, Louis looked over to Cherry. He realised that she was looking slightly awkward, and then he realised that she probably would be. She still felt as though Dominique didn't like her, so celebrating in her news probably felt unwelcome. Louis smiled reassuringly at her. Perhaps at some point, Dominique could make amends with Cherry.
Dominique was probably too preoccupied to think about such things for the moment, however.
@Dominique Weasley
@Cherry Darling
"Accio wine glasses and sparkling wine. Let's celebrate!"
Cherry smiled back at Louis. She needed to talk to him soon, but once they had some privacy. Maybe after it hits midnight?
Whey! Champers! Okay, he supposed this was pretty good. People got excited over babies and stuff, right? He just couldn't imagine getting excited over it himself. Perhaps he'd be thirty by the time he'd start settling down like that, not twenty.

"Yeah, cheers!" He said, and then in a low voice: "Cheers to not gettin' any sleep or sex for the next however many years..."

Cherry may have heard him. Claudia too. Hopefully Claudia didn't, though.



Cherry looked over at Fred. She definitely heard that. In a very low whisper, she said to him,
"Vic doesn't look that enthused either..."
@Fred Weasley II
Molly just smiled at the Fleur there and nodded her head. The girl just after that continued to eat her food. There wasn't anything much else to say to her on the topic. She just wasn't sure what to say. She wasn't that talkative.
She looked at Louis and Cherry when they entered. She didn't mind Cherry at all. She found her to be a nice girl, even if she has barely talked to her before. She smiled at both of them. "Hey. I hope you feel better now, Cherry," she said to the other girl. She could tell there was something going on but she had no clue what exactly and it wasn't really her business.
She watched at Dominique when she entered. She had no clue what she was about to announce.
Once she said she just stared at her and had no clue what she was supposed to say. She had never been close with her really. "Congratulations?" it sounded more like a question from Molly's mouth. She didn't really stand up and go hug her. She just wanted to keep her distance for now, she just kept eating her food.
She barely heard Fred's comment too but she didn't say anything about it. She just rolled her eyes on that one. She figured it's not her business either.
Molly wasn't so enthused about the news too.
@Fleur Weasley
@Louis Weasley
@Cherry Darling
@Dominique Weasley
@Fred Weasley II
Hugo couldn't get the point of everyone celebrating. Who cared about a new baby? He was the baby of the family. Where's his adoration?

"Pregnant? Doesn't she have cooties?"
Victoire's forced smile faded very quickly. She couldn't keep it in much longer.

"This is bullshit!" she screamed at the top of her lungs. She was pissed. "Are we really going to act as if the past half hour or so didn't happen? Are we really going to act as if Dominique wasn't a righteous cunt? Why are we suddenly acting as if everything is back to normal just because ooh lucky her, one of her eggs got fertilized?"

Victoire looked around the tent as she paused.

"Dom, you've killed people as it was 'the right thing' to do, but Merlin forbid that Louis and his girlfriend get too in the mood and end up having sexy times in front of other people! Have you ever looked at yourself in the mirror? You've gotten on other relatives for not knowing shit about you when you were the one who distanced yourself from everybody as quickly as you could. Mood swings my arse!"

This was not going to stop anytime soon.

"You all may say that I may be acting out of character or that Louis isn't acting normal, but have you ever tried to really get to know either of us? I may act like it, but I'm not remotely dumb. Why do we even try to keep up an image in the first place? Have you seen how James is barely holding it together just because his father is the 'boy who lived?' Why do we put ourselves on some pedestal?"

What else was there to say?

So I'm a little left of center
I'm a little out of tune
Some say I'm paranormal
So I just bend their spoon
Page 6 of 8 •
1, 2, 3, 4, 5, 6, 7, 8
---
Permissions in this forum:

You cannot reply to topics in this forum