current time
Apr. 2021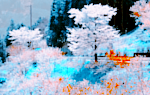 staff
Admin Xaria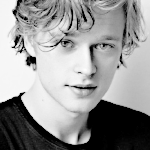 Admin Violet
Who is online?
In total there are
4
users online :: 0 Registered, 0 Hidden and 4 Guests :: 1 Bot
None
Most users ever online was
139
on Wed Jul 03, 2019 9:12 am
Credits
Skin & graphics made by Xaria. The Harry Potter franchise belongs to J.K. Rowling. All original characters belong to the respective user that made them along with their posts. No copyright infringement intended.
Page 5 of 8 •
1, 2, 3, 4, 5, 6, 7, 8
First topic message reminder :
Bill was enjoying the time he was able to spend with all of his family, especially as Dominique was back in town for the holidays. He hoped he would be able to see his children's partners again as they all seemed to be quite an interesting bunch he could talk to, especially Javier due to being from Brazil. He was sitting cross-legged in the tent preparing some tea with leaves he had gotten from Thailand.
"Let me know how the tea tastes if you want any. I haven't tried this variety yet."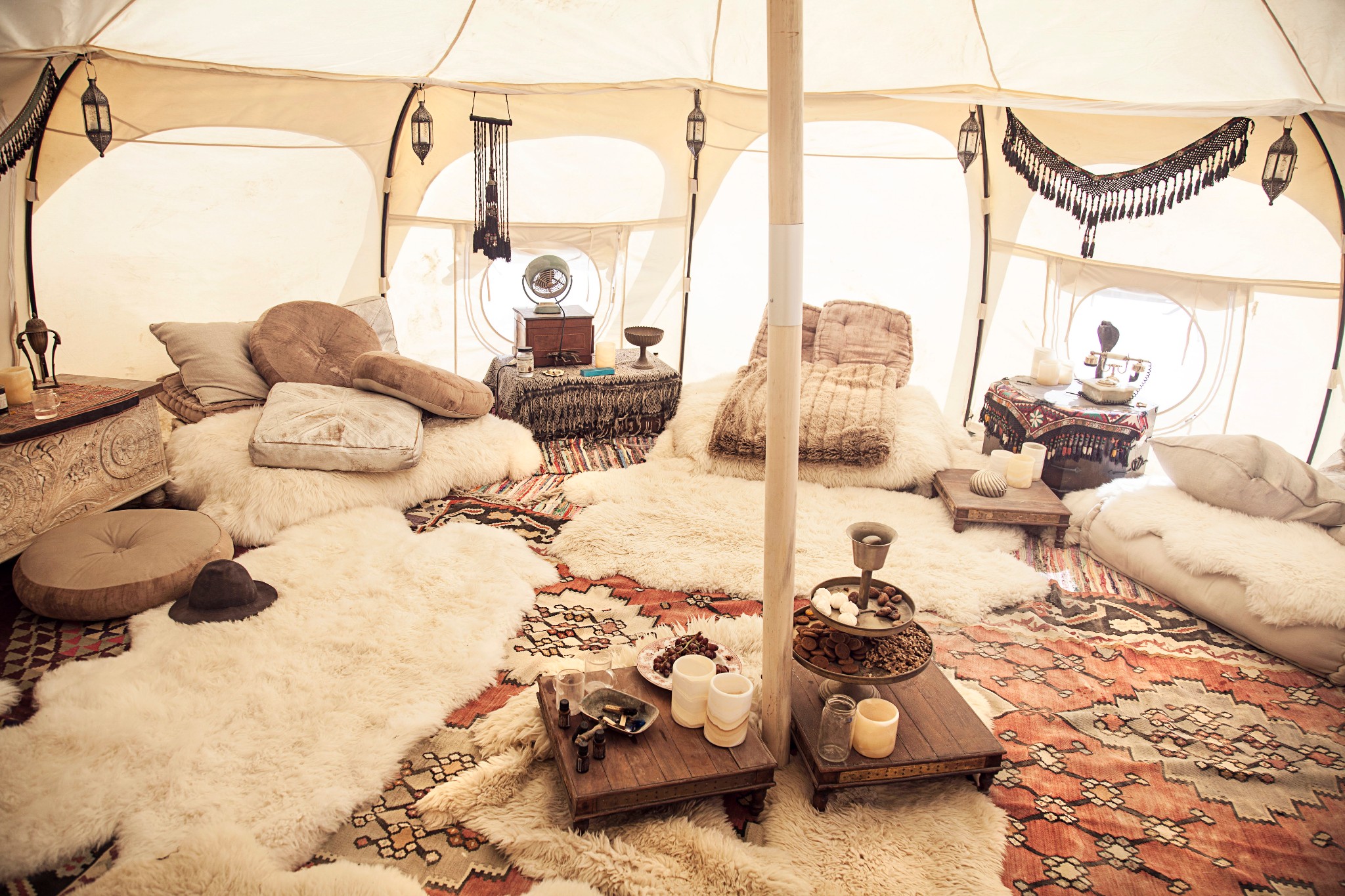 ---
"Eww, no. You better not throw up."
She told him very sternly. Though, the amusement wasn't gone from her eyes. She then elbowed him when he reached over and dipped his bread in her bowl, playfully, of course!
"Hey! Get your own."
She laughed as she said it, though. She obviously wasn't bothered but rather enjoyed teasing him.
Claudia chewed a bit thoughtfully then, as if she were actually thinking about the merit of the things he was accusing her of.
"Hmmm, guess you may never know! I could be an outright murderer."
She wasn't, of course. But she had no problem playing into his little games.
"And maybe I'm just waiting to whisk you away from the safety of your family and off you?"
She teased.
@Fred Weasley II
Domonique kissed him back and treated her forehead against his for a moment. She continued to hold his hand under the table and eat. When he asked if he had told the family yet she shook her head, "No but I was thinking no better time than the present."
@Javier Morais
Hugo was happy to get away from the big kids. They were weird.
"What are we eating, mummy? My mouth tastes of lollipop!"
@Hermione Granger
Javier smiled at her, his forehead resting against hers for another moment.
"Might not be a good idea if you want to wait to tell my sister until after the new year."
He said softly to her with a little chuckle.
"Though, from the sounds of it, she and Fred are going to be heading out. I don't need to threaten him to keep his hands to himself, do I?"
He asked, looking up to where his sister was laughing with Fred.
@Dominique Weasley
Domonique smiled and played with the ends of his hair, "I guess you're right. I'm just so excited. I can actually buy stuff for the apartment since it wont be just me staying for a week or two max anymore. Get a comfy mattress instead of the futon." She laughed and stood up, "Come on let's go for a walk. I wanna talk to you about something."
@Javier Morais
Bill was enjoying dipping the bread into the stew. It always helped warm him up, especially on such a cold night like this one.
"I'm serious when I say you should consider becoming a chef, mon coeur."
@Fleur Weasley
Javier wrapped his arm around her, pulling her closer, just a bit when she started talking about her apartment.
"A real mattress sounds much better than that futon."
he teased. He was glad that she was excited to be putting down roots. He was excited as well. In the beginning when they had started seeing each other he had thought that them having their own jobs and being able to have time apart would be good but now he found himself wishing he had more time with her.
"Yeah, sure. Then maybe my the time we get back Claudia will be gone and you can tell your family the good news."
because he was sure they would be happy that she was staying closer to home too.
@Dominique Weasley
Domonique smiled and looked over at her parents, "Javier and I are going to go for a walk. we should be back later." She felt nervous but she felt the need to tell Javier everything. Tonight, "Even if she is there. We may as well tell her. I actually have a bit of additional news I need to tell everyone tonight." She lead him out of the tent and walked in silence for a moment, "You know. I was thinking... what if we lived together? I mean we'd have to find a bigger place seeing as there would be three of us." She said dropping her first hint.
@Javier Morais
Victoire had gotten to the point of drinking the remainder of her broth from her bowl. After she patted her mouth with a napkin, she exclaimed, "It's very good, it is, ma mere! "

She was hoping Louis and his girlfriend were having a good time; she would have to see if they would like to spend time with her and Bill one day.

"I'm gonna see if Bill is able to come over here real quick! I'll be baaaaaaaack!"

Victoire walked out of the tent and overheard a tiny bit of her sister's conversation. Oh, Merlin! She immediately ran off to find Bill.

So I'm a little left of center
I'm a little out of tune
Some say I'm paranormal
So I just bend their spoon
Javier said his goodbyes to her family before taking her hand to walk out of the tent with her. He had no idea what she wanted to talk to him about, what kind of news they might have. He looked a little confused when she mentioned there being the three of them. Then he remembered, she hadn't actually met his two younger siblings who he cared for. Because surely, Claudia was the third she was talking about, right?
"Actually, there would be five of us. You can't forget Eloisa and Marcos. They are still underage and in my care."
it was why he had moved here from Romania in the first place, so he could have a stable home for them after his parents' deaths.
"I have thought about asking you if you would consider moving in with us, the house is plenty large enough. I just wasn't sure you would want to deal with my siblings. Though, I'm sure they will love you just as Claudia does."
he said with a chuckle, still not getting the hint.
@Dominique Weasley
Domonique smiled and stopped walking when she felt they were far away enough from her families tent, "Of course. Even though I've still yet to meet any family besides Claudia. I'm sure I'll adore them just as I do her. But it wouldn't be five in that case. It would be six." She was terrified to just come right out and tell him.
@Javier Morais
Bill was led to the tent by Victoire. He was going to make more drinks later, but it would be for friends and their families instead of the whole festival. He could use the well-deserved break. In his hands were various leis for the whole family.

"Hello, everybody. I wish I could've been here earlier, but I had a business to run."
Javier still wasn't really catching on. Of course, he had four siblings, so technically there was six of them but only Claudia and the two younger siblings still lived with him. So, he really wasn't following.
"Six?"
He asked, obviously not thinking of what she was actually trying to tell him. The thought hadn't even crossed his mind. They were usually careful, usually.
@Dominique Weasley
Javier muttered under her breath in French and rubbed her temples, "ok. I see I'm going to have to spell it out. I dont know how to say it anymore without just... saying it. I'm pregnant." She was worried he would freak out. Or run away. She didnt know if she could handle that. "I'm sorry, Javi. This obviously wasnt the plan. I understand if you dont want that level of commitment."
@Javier Morais
For a moment all he could do was stand there and stare at Dominique in shock when she dropped the bomb on him. It was clear that he had hesitated to react for too long because she was soon explaining herself, absolving him of dealing with the situation if it wasn't something that he was ready for.
"Dominique, come here."
He said, even as he pulled her gently to him and wrapped his arms around her.
"This may not have been the plan, but there is nothing for you to be sorry about."
He kissed the top of her head.
"I won't say it isn't a shock, it is a surprise. But this isn't such a bad thing?"
He knew that he loved Dominique and he was never going to be like his own father, a man who had left his mother as soon as he had found out that she was pregnant. He wasn't going to run.
@Dominique Weasley
Domonique could feel tears fill her eyes when he pulled her in for the hug. She wrapped her arms tightly around him and hid her face in his shirt, "You mean it?" She asked in a small voice before looking up at him. She loved him more than she had ever loved anyone. She knew he was the one she wanted to spend the rest of her life with, "No. It's not a bad thing."
@Javier Morais
"Oooooh leis!" Victoire squealed in excitement as she pulled off a purple one from Bill's arm. 'I think ma mere would look beautiful in the baby blue, she wouldddddddddd!"

So I'm a little left of center
I'm a little out of tune
Some say I'm paranormal
So I just bend their spoon
Javier hugged her to him, letting her bury her face in his shirt as he attempted to comfort her. They might not have been together all that long, but he knew that he wanted to be with Dominique. And he knew that he would always be there for their child as well, just like he would always be there for Pheonyx. It was crazy to think that now he would be having two children in the next year...
"I really do mean it."
He said, leaning down to kiss her lips when she looked up at him.
"i guess we have a lot to tell your family now, don't we?"
He tried to keep things light-hearted, though a part of him was worried how her family would react to the news.
@Dominique Weasley
Domonique chuckled and stroked his cheek with her thumb, "How did I get so lucky to have you?" She was bit nervous about telling her family but it could explain all the mood swings shed had lately, "Come on. We better head back."
@Javier Morais
"That's good to hear, Molly, dear,"
She said, and smiled at the praising of her food coming from all directions.
"Oh Bill, you and I both know that there are people of this family with far superior cooking skills."
When she said this, she rubbed his cheek affectionally and smiled. He was always incredibly supportive of her, and his flattery had gone a long way through the years.
When Dominique and Javier left the tent, Fleur nodded exuberantly.
"Of course!"
She said, looking at them until they disappeared outside of the tent.
Then she looked back at her husband and Molly excitedly.
"Merveilleux! I like the sound of this!"
She chimed, smiling from ear-to-ear.
"Perhaps we will have some good news from them! Perhaps wedding bells..."
She grabbed Bill's arm excitedly, making a sort of squealing sound.
"Hello there, Bill!"
She greeted,
"Nonsense, come in and make yourself at home! We have plenty of food here if you wish to have some."
@Bill Weasley
@Molly Weasley II
@Aloha Bill
@Dominique Weasley
@Javier Morais
He looked over at his wife thinking about what it is that they could be announcing.
"Whatever it is, I know I'll be feeling old. The years go by so quickly...""Aloha, Bill!"
Bill greeted with a chuckle as he got up to give the other man a fist bump.
"Nice to see you around!"
Bill grabbed a red lei and put it over his head.
"I feel very tropical now!"
@Fleur Weasley
@Aloha Bill
After spending some time with Cherry at the festival, Louis suggested that they go back to his family's tent. Now that Cherry was in a better place and had cheered up a bit, he was sure that she would feel comfortable being back there. His parents, no doubt, would welcome her in open arms.
When it came to the subject of Dominique, Louis felt that it may have settled down somewhat. Now that his sister had time to really express herself, her thoughts and feelings to their parents, she may have just wanted everything off her chest. As Louis was a vast optimist, he was confident in his theory.
Approaching the tent, however, Louis paused. Dominique and Professor Morais - Javier - were outside. Holding Cherry's hand and giving it an affectionate squeeze, he smiled at the pair of them before proceeding into the tent again.
"Hello again everyone,"
He said brightly,
"We got a little hungry."
He admitted, beaming.
Leading Cherry to the table, he pulled out a chair for her so she could sit down.
@Cherry Darling
Cherry was a bit nervous about going to the tent of Louis' family, but it shouldn't be too bad. If nothing else, she could just stay on the quieter side to the best of her ability. She really didn't want to make a scene or anything of that sort.
"Hi,"
Cherry said as she waved. Her smile was small, but it was natural. It was the nerves.
He was always so chivalrous...
"Thanks."
She gave Louis a kiss on the cheek.
"What are we having?"
@Louis Weasley
Victoire got elated when she saw Louis return with Cherry.
"Baby brother! Cherry! Hiiiiii! How are you two?! Did you guys have fun?! We should do something together later, we should!"
She was always very supportive of her siblings, especially Louis as she was the oldest sister. She wanted to be there for her youngest and only brother.
"We could go on the ferris wheel! We could see the whole campground from the top!"
Her enthusiasm seemed over the top at times.
@Louis Weasley
@Cherry Darling

So I'm a little left of center
I'm a little out of tune
Some say I'm paranormal
So I just bend their spoon
Domonique stepped inside the tent and looked her brother over for a moment before looking at cherry. She took a deep breath and just stepped into the kitchen to get another helping of food before returning to her spot on the couch. She ripped a piece of bread off a roll and tossed it at Louis head, "Hey nerd. You annoy the crap outta me, but I love you."
@Louis Weasley
Page 5 of 8 •
1, 2, 3, 4, 5, 6, 7, 8
---
Permissions in this forum:

You cannot reply to topics in this forum