current time
Apr. 2021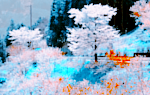 staff
Admin Xaria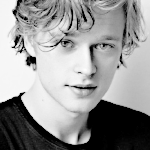 Admin Violet
Who is online?
In total there are
3
users online :: 0 Registered, 0 Hidden and 3 Guests :: 1 Bot
None
Most users ever online was
139
on Wed Jul 03, 2019 9:12 am
Credits
Skin & graphics made by Xaria. The Harry Potter franchise belongs to J.K. Rowling. All original characters belong to the respective user that made them along with their posts. No copyright infringement intended.
Page 1 of 8 • 1, 2, 3, 4, 5, 6, 7, 8
Bill was enjoying the time he was able to spend with all of his family, especially as Dominique was back in town for the holidays. He hoped he would be able to see his children's partners again as they all seemed to be quite an interesting bunch he could talk to, especially Javier due to being from Brazil. He was sitting cross-legged in the tent preparing some tea with leaves he had gotten from Thailand.
"Let me know how the tea tastes if you want any. I haven't tried this variety yet."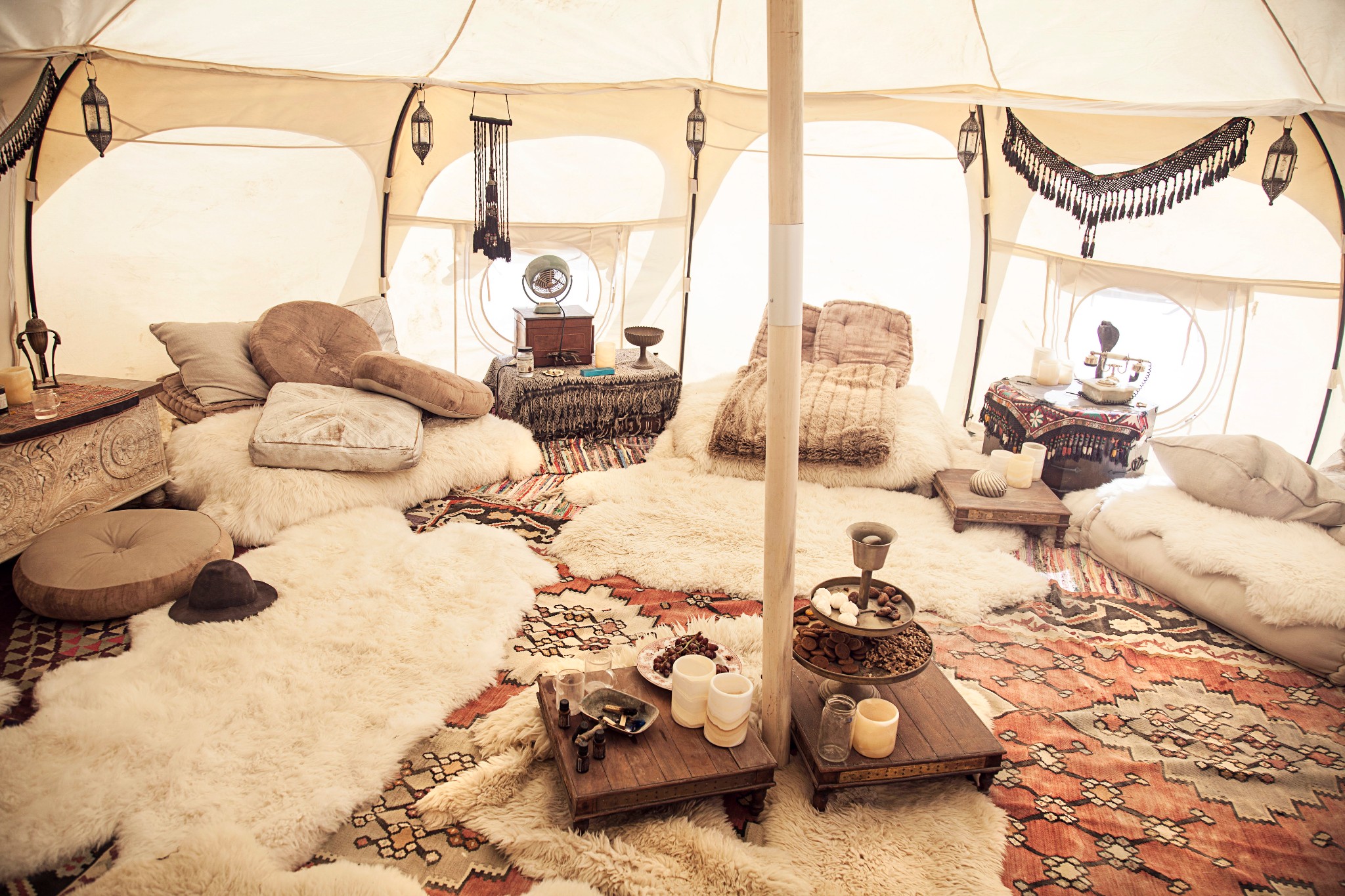 Fleur was glad that they got the tent just right. The idea was that there was a good space for everyone to join and sit together, and that it was cosy enough to have them stay a while. Before they all headed out to the festival, Fleur wanted to make sure everyone got a good meal in them before they bought any horrible, sugary things on the stalls. So she had a large pot of something boiling on the stove, and the smells filled the tent wonderfully.

She smiled at her husband sitting down on the floor with his tea leaves, and wondered what she would wear for the evening. Something a little special, she thought.

Louis was sitting on one of the sheepskin rugs, looking into the fire that they had. Of course, wizard tents were always very elaborate: this one had a chimney and a fireplace, although the interior still looked like a tent. It was a very cosy combination.
He had been fairly quiet so far, but made sure he was still being polite to his parents. Looking up at his Mother, he wondered whether he should speak with her. Then he looked at his Father, and thought perhaps it was better to talk to him...
"I'd like some tea, Dad,"
Said Louis, smiling as he got up and went over to him.
@Bill Weasley
Victoire had been worried about her brother, especially since she had found out what was going on from one of their cousins who were more familiar with the situation. She walked back into the tent after checking out Bill's stand promoting Blackrock as a fun vacation destination

"Mmmmmm, that smells gooooooood! What's being made?!"

So I'm a little left of center
I'm a little out of tune
Some say I'm paranormal
So I just bend their spoon
Fred had followed Victoire into the tent, also interested in the smells he was getting from their tent across the way. Part of his face and hands were covered in soot, as he had been handling a few of the pyrotechnics and doing some tests. Spotting the pot on the stove, he made way over the floor. And brushed quite a lot of mud onto their lovely white rugs.

"Cor, what's that scrummy smell, Aunt?" He asked, grinning at her.

Fleur smiled at her eldest daughter.
"Just a beef bourguignon, nothing spec--"
Seeing that Fred had just trod a load of mud into her lovely carpets, she had a sharp intake of breath.
"Fred! Que c'est laid!"
She gasped, taking out her wand at once and going to clean off the mud.
"Shoes off, please, Fred! I'm cleaning those. And please, wash your hands."
Honestly.
"How are you, sweetie?"
She asked Victoire, still sounding slightly nervous by Fred.
@Victoire Weasley
Bill smiled at his son as he went over for some tea.
"Of course!"
Ah, finally the pot was reaching a nice boil. There was going to be nice, hot, steaming tea in no time.
"I got these leaves when I went to Thailand for a work trip. You look as if you want to talk."
At this point, he was quite familiar with how his children were.
@Louis Weasley
Victoire laughed at Fred's entrance.
"I thought you would've known by now to clean up before saying hiiiiiiiiiiiiiiiiii!"
Her mother was very particular about keeping things tidy.
"I'm goooooooooood! Bill's stand looks nice, it does! I might see if he could make us some drinks tonight!"
@Fleur Weasley

So I'm a little left of center
I'm a little out of tune
Some say I'm paranormal
So I just bend their spoon
Feeling as though there may be more of a story to Thailand, Louis was anticipating that his Dad would elaborate. That's why, when he suddenly said what he did, Louis looked momentarily surprised. He shouldn't be, really. His Dad was sharp and always picked up on things, whereas his Mum just worried about them.
"Well... it's just that I'd hoped Cherry would be here. But something happened the other day,"
He began to explain quietly.
@Bill Weasley
This must be serious then. Bill lowered his voice's volume.
"What happened? I found Cherry a good match for you."
He was biased though as he always been a fan of smart types.
@Louis Weasley
After a talk with Blanche, James decided he was going to hang with a few of his cousins and use their tent to tune his guitar. He needed to warm up even though it wouldn't be a while until he performed anyway.

"Do I smell food?"

Priorities.

"Fred, I am not going to deepthroat your boots."

Putting Fred's boots into a bucket once he'd removed them, her magic went about scrubbing and washing them of filth.
"That would be wonderful,"
She said, not having yet sampled some of his drinks.
"He is welcome to come by, if zere is time for him to do so."
Very occasionally nowadays, her old accent would come out. She had worked very hard on her pronunciation through the years.
"Oui, James. Food. Would you, Victoire and Fred help set the table?"
By help, she meant do it between them. But then she sniffed the air. Something was invading her nostrils.
"Actually... no. Fred. Go and have a bath first, please. You can use ours."
That boy...
@James Potter
@Victoire Weasley
"I keep telling Fred to wear deodorant and change his pants every day..."

"Did you?"
He was glad of that, and smiled widely at him.
"Well, it turns out that she did some things in the past that she has regretted, and feels as though I'm judging her for it as well. But I'm not. I don't think it's fair to."
@Bill Weasley
"Why do I feel as if there's more to the story than that?"
@Louis Weasley
"Oh yeah, yeah. I do that much, ya git."

He chucked a bit of gum wrapper at him. But, following his Aunt's orders, he went to their bathroom. Fleur called out after him that she'd lay out some 'nice clothes' for him to wear as well. Fred cringed. He was going to look like Louis.


Once he made sure Cherry wasn't alone, Narkissos set out to find Louis. He figured he should know where his girlfriend was.
He found himself in front of a tent that seemed to belong to his family. It was smelling quite nice from where he was. Narkissos walked in.
"Sorry for intruding, but Louis, your girlfriend is crying in my family's tent because Dominique was a judgmental bitch, and the words she said reminded her of various lessons her parents had told her growing up."
@Louis Weasley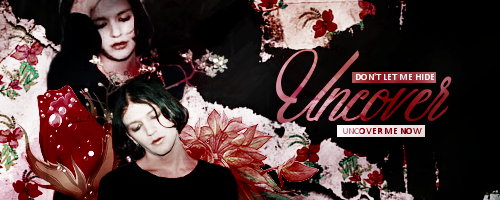 "Of course, ma mere! Which of the table settings did you bring?!"

It felt as if her mother had some for any possible occasion.

"What he said is true, it is!" Victoire said in response to the boy who had just entered the tent. "Sissy said she didn't like Cherry, she did!"

So I'm a little left of center
I'm a little out of tune
Some say I'm paranormal
So I just bend their spoon
Fleur managed to find some old clothes of her Father's that she had packed for extra, larger layers for the boys. Her Father was about Fred's size, so it worked.
While she was still in the bedroom, she heard some commotion come from the lounge area. Heading back in, she just caught what the boy had said. She stared him down, rather affronted by his audacity. Her daughter was a
what
now?
"Excuse me. Who are you?"
She asked him, a sharper edge to her tone.
"Please don't come into our tent and start calling my children horrible names."
@Narkissos Jetson
Oops. That's right. The French were big on politeness.
"My apologies, Mrs. Weasley. I am Auror Jetson's son, Narkissos. Cherry doesn't feel welcomed to hang out here because Dominique was mean to her."
Hopefully, that was a good save?
@Fleur Weasley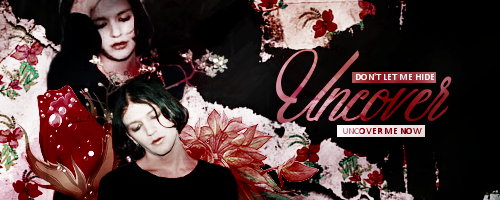 Domonique had been standing outside the tent listening to everything when she decided to make herself known. She stepped inside and crossed to stand beside her father, "Domonique has done nothing but speak her mind on how she feels about certain events. I certainly dont want my little brother being corrupted by someone who feels no shame in having slept with 100 people in the past." She then turned to her father, "That's the part of the story Louis decided to leave out. Now Louis, either you can tell the teddy bear story, or I can."
@Bill Weasley
@Louis weasley
Carina was a little surprised st the invitation extended by domonique to stop by the Weasley tent to say hello. But she figured it would be nice to see her favorite blonde and the rest of the family. She hadn't seen them in quite some time. As she entered the tent she could immediately feel the tension between the family, "Maybe I should come back?"

"You know I'm right, Fred. You're always getting into dirt."

Ah, nothing like a good cousinly brotherhood. "Yeah, sure, aunt," James replied as he went to check out the table only to hear a conflict stirring.

Nothing like some drama to slowly kick off the new year.

"As someone who witnessed that, we all drank quite a bit. We were just being dumb playing games, and it was enough for them to get it on." James shrugged as he went to grab his guitar for background music.

"What makes you think she has no shame? Louis has been quite obviously worried about her since we all found that out. I don't think she even realized she slept with so many either. Why are we discussing our sex lives in front of our parents?"

So there's the rest of the story. Bill got up just as the tea was about to finish brewing.

"QUIET!" he boomed to allow his brain to process everything that just happened.

"Dom, you butted yourself into a private matter? I have no idea how or why any of you have found out something so personal, but it shouldn't be any of your concerns. I trust that Louis is able to make good decisions on who he would want to date. He has a good head on his shoulders."

Seeing Carina, he shook his head. "Please leave. This is a family matter and you'll only fan the flames."
"I butted myself in because I care about my brother. Or is that suddenly something that's frowned upon? And it's hard not to hear the whispers that went around after Louis little performance in front of everyone." She was confused as to why her father was suddenly turning on her. When he tried to make Carina leave she frowned and walked over to her friend, "Shes not going anywhere. Shes my friend and I invited her. she didnt just barge in here completely uninvited and start throwing insults." She put an arm around Carinas shoulders and glared at everyone as if daring them to try and argue with her.
Page 1 of 8 • 1, 2, 3, 4, 5, 6, 7, 8
---
Permissions in this forum:

You cannot reply to topics in this forum