current time
Apr. 2021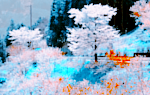 staff
Admin Xaria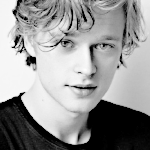 Admin Violet
Who is online?
In total there are
2
users online :: 0 Registered, 0 Hidden and 2 Guests :: 2 Bots
None
Most users ever online was
139
on Wed Jul 03, 2019 9:12 am
Credits
Skin & graphics made by Xaria. The Harry Potter franchise belongs to J.K. Rowling. All original characters belong to the respective user that made them along with their posts. No copyright infringement intended.
Page 2 of 2 •
1, 2
First topic message reminder :

Nimue was walking through the campgrounds finding it be an interesting way to see humans in action. She was finding it to be a nice space for a future experiment she was thinking about as well; she just had to hope that when it was time, she'd be able to pull it off. There weren't too many clothes she owned, so she wore a rather mismatched hodgepodge of what she had. It worked, didn't it?

Spying a cotton candy machine, she ran up to it and watched the sugary treat be made. How did they do that?!

---
"Well, you can stay the night! We got about six spare rooms, just in case one of the cousins decides to crash."
Folding the flap back of the tent, he presented it to her. There was a circular lounge area with an adjoining kitchen, and several ladders around the edges, all leading to little bedrooms. Fred wanted the more authentic camping experience, he supposed, so he managed to convince his Dad to bring the 'muggle-but-not-really-muggle' tent.
"Ta da!"
He chimed, rushing in and diving onto one of the couches. He patted the cushion next to him.
"C'mon, get cosy!"
@Nimue

Nimue needed to find out more so she could figure out if she could pull off this idea she's thinking of for a few months from now.
"Are all tents like portable homes?"
It did look quite cozy. How many cousins did he have?
@Fred Weasley II

"Yep. Pretty much. Ya get muggle ones as well, but they're smaller. 'Course they don't have the magic to make 'em bigger on the inside."
At least she was catching onto things. He always struggled trying to think of things he could compare to in medieval times. They all sat in castles, didn't they? Wore stockings made of linen and slips and things like that... layers.
"Hey, come and sit,"
He said, smiling at her languidly.
@Nimue

"That makes sense."
The magical world had certainly evolved over the past few centuries; it felt as if there was much more to uncover.
Nimue took a seat.
"Who makes these tents?"
@Fred Weasley II

Fred immediately scooted closer to her.
"I dunno."
Smiling at her, he put his hand on top of hers.
"It's okay, Nimue. I know ya like me,"
He said, stroking her hand gently.
"I like ya too."
@Nimue

Nimue was getting perplexed by the direction this was going.
"You are very nice and knowledgable about the modern world."
@Fred Weasley II

"Yeah... you're nice too..."
Ah - what the hell. That's all the confirmation he needed!
He moved forward to kiss her on the lips.
@Nimue


Fred froze as well.
"Er..."
Well
that
wasn't the reaction he was counting on.
"Was gonna kiss ya?"
@Nimue

"'Cause we like each other?"
Now that this was happening, he didn't know
why
he has suddenly assumed Nimue liked him. Thinking back, the idea had come so spontaneously into his head: he thought it was some kind of epiphany. But, clearly, it wasn't. It was just another stupid idea that came into his head (like trying to tie his shoelaces, drunk, on a train platform).
"Ah."
He took his hand off hers, and shuffled back a bit, feeling pretty embarrassed now.
"Sorry."
@Nimue

Now she was wondering what gave the idea to him. The festival was a prime opportunity for some trickery to go around.
"It's okay. Want to see more of the festival? I want to see what those rides are."
@Fred Weasley II

It sounded nice to just pick up where they left off and forget anything ever happened, but Fred felt quite awkward now. It wasn't the first time he had been rejected, but this time was a little different. He had been so
certain
that she was into him.
"Er... yeah. Maybe a bit later. Just remembered I gotta do somethin' quick for my Dad,"
He stood up as though he was sitting on needles.
"If I don't see ya, you're still all good to stay here for the night. Just pick whatever bedroom ya prefer."
Smiling nervously, he looked to the tent flap.
"Yeah. I'll see ya later, though!"
Before she could say anything more, he hurried out quickly, feeling his cheeks burn.
@Nimue

As the poor boy left, Drogros sunk to the floor and crawled in through the tent; emerging on the other side at full, ghastly height. His toothy grin was marred by a horrible, blood-curdling laugh.
"Oh boo-hoo-hoo!"
He chuckled, sweeping to Nimue and grabbing her chin.
"Looks like you've gone and lost your only friend there, Nimue. What a shame."
Laughing, he released her, and touched one of the plants in the tent. It withered to dust.
"You might have a few odds and sods to learn about humans."
@Nimue
Nimue got confused when Fred left. She wanted to see how all these new things worked. He could explain anything to her! Then, once Drogros appeared, everything made sense.
"How dare you. He's such a kind soul!"
@Drogros

"Really? Because to me, it looks like he just wanted one thing."
He merely shrugged his sharp, skeletal shoulders.
"Must be hard being beautiful. They only judge you on your looks."
He sounded positively enthralled about it though. Messing with her like this was so much fun.
@Nimue
"Why must you go around wanting so many people to get hurt? What do you gain from it?"
Nimue wished she could take him out herself, but her being didn't allow for such a thing.
"Why do people not see that you're a demon?"
@Drogros

"Belphegor, my master, gives me a big pat on the back."
There was more to it than that. He didn't really know how to start describing demons and their motivations to her.
"Because they don't see me like you do,"
He said,
"They see me as one of their own. If you try really hard, I'm sure you'd see it too. Maybe you'd even find me attractive."
Hah.
@Nimue
They don't see demons the way she do..?
"How many people have you deceived with your vileness?"
Nimue would never find such a corrupted creature
attractive
.
@Drogros

"Herrrr... let's see. Well, I deceived Arthur, all those years ago. Doo doo doo..."
He counted off his long, sharp fingers.
"I ultimately influenced the technology behind automobiles. Which, as predicted, cause a lot of carbon dioxide emissions, bad tempers, personalised number plates and other frivolities... you know. Oh! And fat people to get in them for a one mile drive."
He looked, and sounded, very proud of himself.
"Listen, girlie."
He said,
"I'm gonna be around for a bit. You might as well get used to it."
@Nimue
Nimue didn't know how to respond. She just knew she needed to get more familiar with the current state of the world and figure out how to improve it.
@Drogros

Drogros poked her, sharply, on the centre of her forehead.
"You just go ahead and get that brain whirring. I'm actually excited for what you come up with."
Chuckling, he turned to leave the tent.
@Nimue
Page 2 of 2 •
1, 2
---
Permissions in this forum:

You cannot reply to topics in this forum