current time
Apr. 2021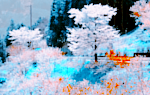 staff
Admin Xaria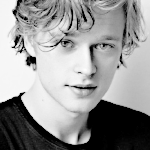 Admin Violet
Who is online?
In total there are
6
users online :: 0 Registered, 0 Hidden and 6 Guests
None
Most users ever online was
139
on Wed Jul 03, 2019 9:12 am
Credits
Skin & graphics made by Xaria. The Harry Potter franchise belongs to J.K. Rowling. All original characters belong to the respective user that made them along with their posts. No copyright infringement intended.
Page 1 of 2 • 1, 2
Nimue was walking through the campgrounds finding it be an interesting way to see humans in action. She was finding it to be a nice space for a future experiment she was thinking about as well; she just had to hope that when it was time, she'd be able to pull it off. There weren't too many clothes she owned, so she wore a rather mismatched hodgepodge of what she had. It worked, didn't it?

Spying a cotton candy machine, she ran up to it and watched the sugary treat be made. How did they do that?!

Fred had been minding his Dad's stall, which was very popular with the children. They had several raffles and games for them to win prizes, and the announcements had run every hour or so. Now Fred was pretty fed up with it all though: he had repeated himself hundreds of times, and was ready for a break. So, grabbing his jacket, he left in search of some festival grub.
He saw Nimue standing in front of a sweets stall. Of course, she was staring in wonder at all the confectionary. He was glad to see her again, out of the forest and looking well.
"Hey you!"
Fred tapped her on the shoulder.
"Stayin' around here, are ya? Got a tent?"
He asked, interested in what hers might look like if she had one.
@Nimue

She jumped before she turned and saw that it was Fred.
"Hi, hello!"
It was good to see him here; Nimue thought she had heard his voice from afar hear and there.
"A tent? I don't have a tent!"
@Fred Weasley II

"Aww, ya don't? Where ya stayin'?"
Then, he supposed, she would probably be at home in the forest bit surrounding the camp grounds.
Invite her back to mine?
"Er,"
He began, but couldn't do it. It was too embarrassing.
"Want me to get ya some?"
Was what he asked instead, nodding to the candy floss.
@Nimue

"I don't know where I'd stay! Maybe in a tree?"
Ah, yes, very normal for a muggleborn named Naomi.
"Yes! That'd be great! They look like clouds! Do they taste like clouds?"
@Fred Weasley II

Fred laughed.
"Can't say I know what a cloud tastes like, but this is ten thousand times sweeter than that!"
Oh, for sure. He got the server's attention, and asked for two, handing over the sickles. Fred had a green one, and Nimue had a pink one.
"Now ya just pull it off, put it in ya mouth, and it kinda melts."
He demonstrated it for her, grinning.
@Nimue

She pulled off a piece of the cloud-like treat and stuck it in her mouth. It really does melt in the mouth!
"What's it made of? How do they get the colors?"
@Fred Weasley II

"I dunno! Magic, probably, eh?"
He winked at her.
"Think it's pretty much just pure sugar. Not good for ya, really. Rot ya teeth. But I don't really care - it's too good to miss out on."
He shrugged, ripped off a massive piece, and just about managed to cram it all inside of his mouth at once.
@Nimue

Drogros knew that Nimue was frolicking around there, so he kept out of sight from her. She could probably sense his presence, but as long as he was careful - she wouldn't be able to get his precise location.

She appeared to be talking to a boy. From the looks of things, he was attracted to her. It was quite obvious. So, he thought he would mess with her a bit through this kid. Put a little thought into his head. Make her see the real side of human nature.

"That'll kill some boredom," He muttered, finishing off his kebab.
"Pure sugar, huh? Food seems much more accessible than it was in those days. Do you know why?"
She felt as if Fred had the answers to everything.
@Fred Weasley II

I think she likes ya, mate.
Fred didn't know why he hadn't realised it sooner. He was such a dolt, really. Nimue was always very pleased to see him, was always asking him questions, believing that he had the best view of the world. It made sense that she would like him, because he had helped her so much...
"Listen. Do you... wanna head to my tent? If ya need somewhere to stay. I don't really like the idea of ya hangin' in a tree somewhere, out in the cold."
Now that he knew she liked him, he wasn't so embarrassed about asking!
@Nimue

"Where is your tent?"
she asked. Nimue noticed that a lot of them appeared to be bigger than they appeared.
@Fred Weasley II

Wow, she was so eager! He wondered why he'd hesitated before.
"It's uh... it's just 'round the corner from here. We can go there now if ya want. My Dad and sister are stayin' there as well, but they're both helpin' out with the Wheezes at the moment."
The wheezes. Oh yeah - she didn't know what that was.
"My Dad's joke shop. It's called Weasley's Wizard Wheezes."
He explained to her, grinning.
@Nimue

A joke shop? How interesting.
"What's it like having siblings?"
There was so much to learn about modern humans!
@Fred Weasley II

"Well... it's kinda like havin' a kick in the shins every five minutes,"
He said, laughing. He picked off a great lump of candy floss again and let it dissolve on his tongue.
"Nah. I'm only jokin'. It's alright really... you get into fights and arguments a lot, but other times ya have a laugh and can get on with them. My sister is alright, really. Kinda annoyin', but kinda cool."
They walked past Aloha Bill, and Fred waved.
"That's the fella who made Blackrock. Where we were before."
@Nimue

"Must be interesting."
She looked over at this Aloha Bill. He was
interesting
looking for sure.
"One man created all of that?! Is he a goblin?!"
@Fred Weasley II

"Dunno... could be,"
What? Hang on a minute... Bill definitely wasn't a goblin.
"Shall we get one of the drinks and take it back to the tent?"
He ventured, smiling at her.
She likes me, she likes me.
@Nimue


"Nah, nah, this is better than that! Bill's drinks are like tropical and stuff. Fruit juices and alcohol combined, sometimes he serves them in hollowed out pineapples or coconuts. Look, there's one."
He indicated a drink that someone was carrying away with them.
"The umbrellas are for puttin' in your hair."
They weren't, but Fred snagged one, and put it in her hair.
Aw.
"Bill! Can we grab two of whatever you think she'll like?"
He asked him.
@Nimue
@Aloha Bill

Bill opened a stand up to sell mixed drinks; there was another stand further away that was selling finger foods that would be served at the Wiki Wiki Shack and The Sunken Volcano. It was the best of both worlds as it allowed free promo of Blackrock to those that weren't already spending the New Year there while also allowing him to spend time with some of his friends.
"Hi, Fred!"
he greeted with a wave as he was preparing a mai tai for a patron that was patiently waiting a few feet away.
"Hmm, she looks as if she'd love a tropical blend! Glass, pineapple, coconut, or souvenir tiki cup?"
@Fred Weasley II
@Nimue
Umbrellas for her hair? What were umbrellas?
"What's in a tropical blend?"
Too many questions racing through her.
@Fred Weasley II
@Aloha Bill

"Awr yeah let's have those tiki cups! C'mon. Gotta be done, right?"

Fred had absolutely no idea what a tropical blend was either, but he preferred to find out the old fashioned way: by drinking it and seeing what it tasted like.

"Two then, sill voose plait!"

"Two tropical blends in souvenir tiki cups coming right up! That'll be 10 sickles."

Bill got out two unwrapped tiki cups and began preparing the drinks.
Turning his pockets out for the coins, he just about managed to cover it. Why was he so broke, anyway? Maybe he should talk to Voclain about getting a raise...
"Right then, cheers,"
He passed Nimue her novelty cup, and clanged them together. Taking a sip of it, he stuck his thumb up to Bill as a positive affirmation.
"Have ya ever stayed in a tent before?"
He asked her, moving away from the stall and taking a slow walk towards the tents.
@Nimue

Nimue took a sip of the drink. It was definitely a bit weird tasting, but the fruity flavors were nice. She wasn't used to what seemed to be modern alcohol.
"No, I haven't."
@Fred Weasley II

Page 1 of 2 • 1, 2
---
Permissions in this forum:

You cannot reply to topics in this forum