current time
Apr. 2021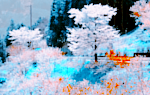 staff
Admin Xaria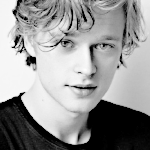 Admin Violet
Who is online?
In total there are
4
users online :: 0 Registered, 0 Hidden and 4 Guests
None
Most users ever online was
139
on Wed Jul 03, 2019 9:12 am
Credits
Skin & graphics made by Xaria. The Harry Potter franchise belongs to J.K. Rowling. All original characters belong to the respective user that made them along with their posts. No copyright infringement intended.
Page 1 of 2 • 1, 2
"Thank you for doing this."
"How did you know I was working in the library?"
Indigo asked, brushing back his hair.
Louis beamed at him.
"I wrote to the university, asking them to send me some information about their campus. That's when I saw the photos of the library, and knew at once that Cherry would like to see it too. They had your name written on 'current student volunteers', so I thought I would ask you. You won't get in trouble for this, will you?"
"As long as you don't leave it in a mess, no."
Indigo seemed a little disappointed by his response, for some reason.
"We won't. Thanks again, Indigo."
Indigo blushed, but Louis hadn't seemed to have noticed. Saying that he would return in a few hours with Cherry, Louis got to work. The library was much vaster, and more impressive than what they had at Hogwarts. Shelves upon shelves of books were stacked sky-high, and magically extending ladders allowed students to browse the upper levels. Louis set some candles to float around the space, and set out a rug in the centre of the floor. On the rug was a selection of nibbles, and some wine.
He wanted the atmosphere to be just right.
Louis had merely told Cherry about Indigo side-apparating her to this location. She still didn't know what it would be. He hoped she would like it.
@Cherry Darling
Cherry had been speculating on the surprise Louis was going to give her just about all week; she once had to write down all of her thoughts to get it out of her system as it was distracting her from getting her homework completed ahead of time. She wondered what it had to be for him to get an alumni to apparate her to where it would be.
When it was time, she found herself being taken to a rather beautiful library that blew her mind. Hogwarts' library was pretty huge, but it felt pathetic in comparison. Cherry, after looking in awe for a few minutes, went to find Louis.
She spotted a rug that was set up with a rather romantic display. Going to take a seat at it, Cherry was visibly swooning.
"Louis, this is beautiful!"
Cherry exclaimed as she pulled him in for a kiss.
@Louis Weasley
Louis turned and saw how delighted Cherry looked. He was glad that she was happy: at first he had thought of taking her out to a restaurant, but this seemed a little more personable. What was better than being surrounded by all the books that she loved reading, or would want to read? Also, he hoped that it was a sign of what was to come.
"Happy Christmas, Cherry,"
He said, after she had kissed him. He smiled languidly.
"Sit down, and I'll pour you a glass of wine,"
He said cheerfully, holding the bottle in his hands.
"This place is amazing, isn't it? I can't even see the top of those shelves."
Indigo apparated away without another word. His job was clearly done here.
@Cherry Darling
She took a seat on the rug; this surprise was definitely worth all the suspense. It was so thoughtful too, especially as she had always felt at home in a library.
"It's just..."
Cherry couldn't think of a word that expressed how she felt.
"Wonderful.""How did you get the idea?"
@Louis Weasley
Louis chuckled.
"Well, you gave me the idea, of course,"
He said cheerfully, handing her a glass of poured wine.
"You love books and the library at Hogwarts, so at first I thought of finding a book shop with a restaurant. But that didn't seem as cosy to me, as we'd be there with other people."
He smiled.
"But then I got the prospectus for the University, and saw a photo of this library. I just knew I wanted to take you there."
He placed his hand on hers and stroked the back of her hand affectionately.
"Hmm... shall we have some cake?"
He unveiled a chocolate cake in a tub and beamed at her.
@Cherry Darling
Cherry didn't realize she could be so inspiring. She was starting to want to return the favor at some point; medical-related areas weren't the most romantic, so she would have to get creative. At least she'd have some time to think about it.
"You're so thoughtful..."
Did she already say that?
"Cake sounds great! You really went all out."
@Louis Weasley
Beaming, Louis cut out a piece of cake for them and put it onto plates. Handing her a fork, he gazed at her lovingly. This was very nice. There was something about the slightly musty, old paper scent that made him feel very cosy and warm inside.
"Cheers,"
He said, smiling as he held his glass up to clink with hers.
Taking a small sip, he put the glass down and picked up his plate and fork.
"Have you given University any more thought? I can imagine us going here together, can't you?"
Looking at her, Louis lowered his plate - untouched. Chuckling, he said:
"I've always wanted to do this..."
Cutting a piece of the cake with his fork, he presented it to her with an eye-creasing smile.
"Go on. I think it's romantic."
Positively beaming, he tempted her keenly.
@Cherry Darling
"Cheers."
God, he was so romantic. It came so naturally to him...
Cherry looked in awe until she was asked about university. Right.
"I applied a lot earlier than everyone else to weigh my options, and I decided on Niliton."
She felt as if she and Louis could have a future together. It was a very nice thought to daydream about.
"If we weren't in a school library, I'd probably be trying to make out with you..."
Privacy was privacy though. Cherry took a bite of the piece of cake presented to her.
"Did your grandma make it?"
@Louis Weasley
"Then we will be here together..."
That, to him, sounded absolutely perfect. He smiled at her as she took a bite of the cake.
"No, not this time,"
He said cheerfully,
"I helped my Mother make this one. She had more to do with it though, so I can't really take much credit."
He got another fork full, and put it to her lips again. It was very sweet to see her enjoying it.
"Well, no one is going to come in, Cherry. It's not very likely."
He chuckled.
@Cherry Darling
"How much of it did you do?"
Cherry asked with a laugh before taking a bite.
It may not have been likely, but...
"We only got lucky in the bathroom as it was just Narks and Faye. What if it was some super important staff member?!""Is our relationship serious now or..?"
She wanted to make sure they were on the same page.
@Louis Weasley
"The glaze and decoration,"
He admitted, chuckling. And that was about it. He may have allocated various ingredients as well.
Laughing, he thought that she was probably right. Indigo had said that it was rare for people to come inside the library at that time, but there was also nothing stopping them from doing it. If he completely sealed the door, they would be suspicious, and Indigo could get into trouble.
Placing the fork back onto the plate, Louis looked at her. It was a sort of surprise.
"Of course we are, Cherry. You're my girlfriend, aren't you?"
He beamed at her.
@Cherry Darling
Cherry giggled.
"Always the decorator!"
Seems like she'd have to explain what she meant. Was it more of a muggle term then?
"I mean stuff like do we see a future together? Marriage, kids, all that fun stuff."
@Louis Weasley
Louis was a little surprised to hear
marriage and kids
. His smile faded a little bit, but it picked up soon after.
"Well, I do see a future with you,"
He said,
"Getting married and having children are always things that I look forward to when I'm in a relationship. But with my last relationship, I couldn't picture it very clearly. Especially towards the end."
He was a little bit tactless to bring up his relationship with Carina at a time like this, but he just wanted to put it in perspective.
"I can picture it with you."
He said happily, beaming.
@Cherry Darling
Cherry smiled. That was good.
"I just wanted to make sure we were on the same page."
It was
very
satisfying to hear that he couldn't imagine a future with Carina, but that was her petty side speaking.
Taking a sip of her wine, Cherry glanced around the library.
"Wanna see what books they have?"
@Louis Weasley
He was glad they were. For a moment there, he thought he may have done something wrong. He smiled at her.
"Yes, let's see what they have,"
He said happily, standing up and holding his hand out to her.
There must have been everything imaginable in this library.
"Victoire must have spent some time in here, searching for books on fungi. I'm sure they have plenty, even if it is such a niche subject."
He chuckled.
@Cherry Darling
"Is your sister always that kooky? She had a reputation when it came to it even when I started attending."
Cherry started scanning the shelves and found a book on quantum physics.
"Niliton also carries some more muggle subjects? I can find out the stuff my parents didn't want me to know!"
@Louis Weasley
"Hmm... not all of the time,"
He said, thinking,
"She can be quite serious when she wants to be. She is a lot more observant of situations than she appears, and can be extremely direct. Often she has caught me out like that."
He smiled. Although they were related, there were some parts of his sister that remained a mystery to him and his parents.
"I expect they do,"
He said pleasantly, heading towards a section that was clearly labelled
muggle studies and history
.
"What sorts of things are they?"
He asked, feeling as though he had a good idea already...
@Cherry Darling
Ah, how interesting. Cherry began to wonder if the kookiness was a bit of a front to seem less intimidating; it did seem like a good way to come off as very friendly.
"Lots of secular things. The sciences. History beyond what's in the Bible. All that kind of stuff. There is also a lot of media I wasn't allowed to consume. I have a lot of catching up to do once I have total freedom."
She had been planning how she'd get it for a while now. All she knew was that she could pull it off while everyone was sleeping.
@Louis Weasley
"Oh, I see,"
He said, smiling as he ran his finger across the spine of some of the books.
He got to one titled:
sex and the media
. Deciding to skip past that one eventually (although he was curious), Louis went to the other side and came across something completely different. It was titled
Muggle Religion and Their Practices
.
"Hmm."
He took out the book. Perhaps he should read this.
@Cherry Darling
Cherry was in awe of all of the sections of books there were. She ended up in a category filled with ancient wizarding history. How fascinating! Pulling a book off of the shelf, it seemed to have been about the earliest evidence of magical beings.
"Have you seen any you're interested in yet?"
@Louis Weasley
"Yes, I think so! Have you?"
He found her on the other side of the bookshelves, and showed her the title.
"I know that it's something you would rather not think about,"
He said, wanting to be honest.
"But I'd quite like to understand a little more about this religion of your family's. It may help me understand a lot more where you are coming from."
He smiled a little.
"I just don't like to ask you about it too much,"
He admitted,
"Whenever I do, you look so sad. And I just don't want you talking about something that gives you a lot of grief."
@Cherry Darling
Cherry looked at the book and pursed her lips. What did she do to get with such a good guy? Louis was always so kind and considerate...
"I don't know if it'll have anything on Christian fundamentalists which are honestly more like cults."
She ended up pulling Louis into a hug.
"You're so sweet..."
@Louis Weasley
"Maybe not, but it might give me some idea about muggle religion,"
He said, brightly.
Then she suddenly hugged him. Placing the book on the shelf behind her head, Louis put his arms around her. He was glad that she wasn't annoyed by the idea.
"I love you,"
He said, kissing the her lightly on the forehead.
@Cherry Darling
"I love you too."
Oh yeah! She should show him the book she was looking at! Cherry backed away slightly to pull up the book.
"It's on ancient wizarding history!"
@Louis Weasley
"Oh, that looks good,"
He said, beaming at her.
The book title wasn't something he'd known to be in Hogwarts. Cherry likely picked up on that too.
"I suppose it will have things about Merlin's time in there, or the BC years."
Actually, Louis didn't know much about those times. Wizards
were
ancient, after all.
@Cherry Darling
Page 1 of 2 • 1, 2
---
Permissions in this forum:

You cannot reply to topics in this forum