current time
Apr. 2021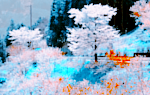 staff
Admin Xaria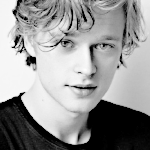 Admin Violet
Who is online?
In total there are
2
users online :: 0 Registered, 0 Hidden and 2 Guests :: 1 Bot
None
Most users ever online was
139
on Wed Jul 03, 2019 9:12 am
Credits
Skin & graphics made by Xaria. The Harry Potter franchise belongs to J.K. Rowling. All original characters belong to the respective user that made them along with their posts. No copyright infringement intended.
Page 1 of 2 • 1, 2
Someone incredibly resourceful had instigated a common room party for the end of term, and so far it was in full swing. It wasn't too late into the evening yet, but the music was playing and the drinks were flowing: disguised as something very similar-looking to pumpkin juice. It was probably only a matter of time until the Professors found out and came to break it up, but Niall was going to enjoy it while it lasted.
Niall didn't really want to drink the alcohol. He'd rather not spend the first six weeks of the new term sat in detention. So, he stuck with elderberry nectar. It was kind of a middle-aged woman's drink, but he liked it.
"So ye homo then, aye?"
He said to James Potter, without bothering to sugar-coat it.
@James Potter
James had been feeling rather alone the past few weeks. Sure, he had Blanche and all of his relatives, but he still felt hurt over Azazel's reaction over what happened on Halloween. Being almost legal, he decided a few drinks wouldn't hurt. It'd swallow the conflicting emotions that ran through his brain.
"Real funny."
Why did he struggle to own it?
"Why don't you find out for yourself?"
@Niall Maguire

"Thanks, I do try ye know."
He took a sip of his drink and almost spat it out completely. He coughed a bit.
"Drunk enough to make a pass at me, are ye?"
Potter
was
attractive. He didn't think that much of his hair, but he liked his eyes and his body.
"Lucky that twinks are me type."
@James Potter
"If you say so..."
James being James, he impulsively decided to pull Niall in for some tongue hockey. This felt good. It definitely felt better than whatever had went on during Halloween.
"Elderberry?"
@Niall Maguire

He wasn't
exactly
expecting to be pulled in so suddenly, so his eyes were wide and bewildered as he looked at James's closed ones. Then he just sort of shrugged, put his arms around his waist and stuck his tongue inside his hot mouth.
"Well done."
He congratulated, before cradling the back of his neck and pulling them together again. Potter had a slight after taste of ethanol, but it was something he could definitely ignore.
There were some who were looking, and commenting, but the majority were just fixed on having their own entertainment.
@James Potter
That wasn't too bad! James wasn't even paying attention to everything happening outside.
He stuck a hand in Niall's back pocket with his other arm around Niall's waist. They were quickly quite cozy.
"This feels good."
@Niall Maguire

He really wanted to see his bare chest. It was likely
adorable
. Smooth. Nice and slim.
"Aye, Potter. Now be quiet, or let me hear ye moan."
He whispered this to his ear, and lapped his tongue over his lobe.
He closed his eyes and moved his lips and tongue over his once more.
@James Potter
James nodded as his heartbeat raced in anticipation. Keep it cool. He kept himself close to the other taking in the
very
public display going on.
Niall smelt nice. What cologne did he use? Was he even wearing cologne?
@Niall Maguire

Niall grabbed a handful of his hair as he made the scene with Potter. It was all very well and good making out at a party, people did it all the time, but there was a point where he wanted a little more intimacy. As he was completely sober, he still had a sense of decency.
"Let's go to ye dorm."
He suggested, hoping there wouldn't be any idiots following them.
@James Potter
"Okay."
There were less prying eyes there. He still didn't like it when too many people were looking at him. James took a hold of one of Niall's hands and began leading him to his dorm.
@Niall Maguire

"Was Medina ye first gay kiss, or had ye sampled anything before that?"
So he was interested. As Niall was extremely forthcoming with his sexuality, and had known rather early on in life that he was gay, he was curious about James.
"Imagine in the future - ye already famous. You'll be one of those wee gay icons, so ye will."
@James Potter
"Nah, I've had my fair share before him. Didn't take long for me to figure out that I didn't like chicks."
James laughed at the second comment. He was quickly feeling relaxed which was unusual for him.
"You think so?"
@Niall Maguire

Interesting.
"Aye, I think ye will."
He smirked, getting to the dormitory and pulling Potter over by his belt loop. He looked him over, then started to kiss him again. He pulled his shirt up and over his head, then had a good look at his chest.
Yep - it was pretty hot. Niall ran his fingertips from the centre of his chest to his stomach, then across his hips.
"Wee bit sexy, aren't ye? Lucky me."
@James Potter
Whew. This was getting steamy quickly. It was definitely a nice change of pace from his weeks of angst and sulking.
"I guess so."
James never really thought of himself as sexy, but it seemed as if he was. He traced his hand up and down Niall's chest. Truly, James hadn't had much experience. He was going with the motions.
"You're very good-looking yourself."
God, he felt awkward right now. He always did in unexpected situations.
@Niall Maguire

"Don't look so nervous. I'm not gonna hurt ye."
He chuckled a little, and took his time in smoothing his hands around James's body: feeling around his waist and up his back, then back down again.
Niall led them to the nearest bed and pulled him to sit beside him. He pressed his lips against his again, moving his fingers feather-like down his shoulder. He took off his own shirt, smirked at him, and carried on making out with him.
@James Potter
It was feeling like a dream; it was all happening so quickly.
"Pinch me."
The only words he was able to say in between their kisses.
@Niall Maguire

Pinch me as in kinky, or pinch me as in 'I'm dreaming'? Niall being Niall, didn't bother to ask which he meant. He just pinched James's nipple between his forefinger and thumb, and awaited the reaction.
@James Potter
"Ah!"
Okay, so he was
not
dreaming. Totally not dreaming.
"Didn't know I was sensitive there."
James never really checked that kind of stuff. He was usually too busy sulking and writing.
@Niall Maguire

Niall smiled very slightly. He got up on all fours on the bed, then pushed James on the chest so that is back was against the mattress. He put his mouth to his nipple, and began to tongue around it lightly, then suck it gently. If he hadn't tried this before, then Niall felt compelled to educate him about it. Although he was younger than James, and only fifteen years old, he seemed to have a good understanding of what to do. This wasn't his first
heavy
make out session.
@James Potter
Although James had some steamy moments with Azazel, he really didn't know too much about what to do. Sure, he was often awkward when he got nervous, but he felt like a pillow prince who had no idea how to make a move.
He began to grip his sheets tightly as he allowed Niall to do his thing; this would come naturally eventually, right?
@Niall Maguire

Occasionally he looked up at James's face from his chest, just to see if he was enjoying it. It didn't look as though he
disliked
it, but there was still a look on his face that suggested he was overthinking everything. Niall stopped playing with his chest, and moved until his eyes were level with James's.
"Lay down on the bed,"
He said quietly, moving himself to do the same. Laying down next to each other would probably be more comfortable for him.
Niall stroked James's hair. It was nice and silky. Maybe he
did
like his hair, after all.
"Y'need to switch off this,"
He said, poking James hard in the temple.
"Tell ye what. Why don't ye just do whatever ye feel like to me. I guarantee I'll like it."
@James Potter
James watched the make out session ease rather quickly as Niall joined him on the bed. He looked over at the other still feeling as if he was in a daze.
"I'm nervous. I've only ever did things with one other guy. I don't really know what I enjoy in bed. I guess that makes me vanilla? Inexperienced?"
He was in his brain a lot; he couldn't help it. James took a hold of Niall's hand.
"Can we cuddle?"
@Niall Maguire

He didn't really mind if he was inexperienced. Cuddling sounded kind of - well -
gay
, but Niall looked at his frightened little eyes and thought, well fuck it. He wasn't usually the cuddling type, but he put his arm around James's waist and wriggled closer to him.
"Ach I haven' done anythin' more than have a lad go down on me,"
He told him, and hopefully that put things into perspective. The difference was, Niall was more than ready to do more than that. James was probably still getting used to the idea that he was gay, so he was nervous.
"Who was this guy?"
He asked, stroking his back.
@James Potter
At least Niall seemed understanding. As much as he'd like something casual, James found the concept so difficult. he liked forming attachments. Even with his few inhibitions, he still had his limits.
"Some Slytherin not named Medina..."
He cringed thinking about that night.
@Niall Maguire

"Oh, aye."
That meant he wasn't going to get a name. There wasn't much point trying to pry it out of him. There were some boys that Niall hooked up with, who didn't want to be known. Niall was strangely respectful of their privacy.
"Medina loved it, ye could tell,"
Niall smirked at him.
@James Potter
Page 1 of 2 • 1, 2
---
Permissions in this forum:

You cannot reply to topics in this forum