current time
Apr. 2021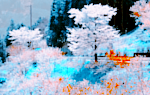 staff
Admin Xaria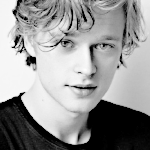 Admin Violet
Who is online?
In total there are
6
users online :: 0 Registered, 0 Hidden and 6 Guests
None
Most users ever online was
139
on Wed Jul 03, 2019 9:12 am
Credits
Skin & graphics made by Xaria. The Harry Potter franchise belongs to J.K. Rowling. All original characters belong to the respective user that made them along with their posts. No copyright infringement intended.
Abeline was trying her best to catch up on her studies since transferring back to Hogwarts. She had a little nook built at a table at the library covered in books, and quills and parchment. She got up to get a new book and was having a bit of trouble reaching it. she stood on her tip toes, her arm high above her trying to reach a high shelf, "Oh come on." She said trying to extend her arm just a little bit more.
Faolan didn't spend much time in the library, it wasn't exactly his scene. But it seemed like the only place that he could actually force himself to focus on a day like today. His assignments had been piling up and he knew that if he didn't get some of them completed that he was going to land himself in detention. And what fun was that? So, he had slung his bag over his shoulder and made his way into the library.
Once there, he looked around for an empty seat, instead seeing a girl struggling to reach a book on the top shelf. He approached her and gave her a bit of a grin.
"Here, let me help."
He said as he grabbed the book it seemed she was reaching for and handed it to her. Being pretty tall was helpful sometimes.
@Abeline Steele
Abeline jumped a bit as she saw another hand appear on the book she was trying to get and quickly turned. She found herself rather close to a taller Gryffindor boy that she hadn't met yet, "Oh. Thank you." She took the book and held it to her chest, "Being short is a bit of a struggle at times." She said with a small laugh, "I'm Abeline. I dont believe we've met."
@Faolan Finnigan
Faolan hadn't had the problem of being too short for some time, he had always been a little tall for his age. So, it wasn't an issue for him to reach the book. A bit of a sheepish grin came to his lips as it seemed that he had startled her. She was very close as she spun around and he ran a hand through his slightly messy hair as he stepped back.
"Aye, being tall can be good for things like that."
He laughed a bit.
"Good to meet you, Abeline. I'm Faolan. I thought I had at least met everyone in this school at least once."
He said with a chuckle.
"Guess I was wrong, huh?"
@Abeline Steele
"You've made yourself useful. I'll keep you around." She said, teasing of course. "Nice to meet you, too, Faolan. I dont think it's possible to meet everyone here. I keep thinking I've successfully done it, and then I turn around and theres more people I dont know."
@Faolan Finnigan
He chuckled at her statement.
"Well, at least I'm useful, ay?"
He responded in a good-natured manner. He shrugged his shoulders.
"I guess you're right there. You don't think there's really that many students here but then you meet someone new and realize there's more than you though."
He responded almost thoughtfully.
@Abeline Steele
"Very useful. You can be my high shelf reacher person." She said with confidence in her voice and a smile on her face. "Well hey, we dont really know each other. How about we change that? Wanna join me at my table?"
@Faolan Finnigan
Faolan laughed at her statement.
"I guess I have found my purpose in life."
He teased. Then she mentioned joining her at her table and he shrugged.
"I don't see why not. Having some company might make it so doing this essay isn't quite so painful."
In honesty, he had far more than one essay to catch up on. But he wasn't looking forward to figuring out just how many assignments he was behind on.
@Abeline Steele
"I'm glad I was able to help you find your true calling." She said giving him a sympathetic look and holding her hand to her chest. She managed to hold a straight face for about 5 seconds before she started giggling. She smiled when he agreed to join her and made her way back to her table, "What essay are you working on?"
@Faolan Finnigan
Faolan laughed when she dissolved into giggles only to have one of the library staff shush them. He rolled his eyes and then moved to sit down at the table across from her.
"You name it, I've probably got one assignment or another that needs done in it. Guess I let myself fall a wee bit behind."
He began pulling out all of the books for the classes he had assignments to do in and it was darn near all of them.
@Abeline Steele
Abeline covered her mouth to try and stifle the giggles, "Sorry, Miss Vega." He whispered to the librarian. Abeline was amazed at how he had managed to stack up so much work to catch up on, "Wow. How arw you even going to be able to do all this."
@Faolan Finnigan
Faolan just ducked his head a bit when they were scolded and then took his seat. He shrugged his shoulders when she asked how he was going to be able to get it all done.
"I don't plan to get it all done, just enough to skate by."
He didn't plan on pulling off top marks or anything. His parents often scolded him for the lack of care he showed towards his grades, especially when he was fully capable of doing well if he just applied himself. There were just so many other things he would rather be doing!
@Abeline Steele
"Enough to skate by? I wish I had your parents. Mine would murder me if I tried to just skate by on stuff." She thought of all the stress she was often put under by her parents. Mostly her father. To be the best you have to do your best and be better than everyone else. That's what she had been taught growing up.
@Faolan Finnigan
Faolan shrugged his shoulders.
"As long as I don't flunk out, they'll probably be alright. I think they're more worried about be blowin' the school to smithereens than whether I pull off all O's in me classes."
He said with a chuckle. Sibby was the smart one of the bunch, she had been sorted into Ravenclaw and all. Faolan was happily average as far as academics went, and that was fine with him.
@Abeline Steele
---
Permissions in this forum:

You cannot reply to topics in this forum