current time
Apr. 2021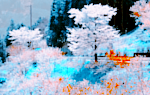 staff
Admin Xaria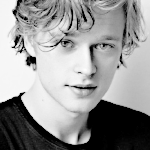 Admin Violet
Who is online?
In total there are
6
users online :: 0 Registered, 0 Hidden and 6 Guests :: 1 Bot
None
Most users ever online was
139
on Wed Jul 03, 2019 9:12 am
Credits
Skin & graphics made by Xaria. The Harry Potter franchise belongs to J.K. Rowling. All original characters belong to the respective user that made them along with their posts. No copyright infringement intended.
Carina stood by the snack table and watched the couples dance. She was kind of bummed she didnt have a date but she wouldnt let that show. She smiled when she spotted Jaromir and walked over to him, "Hey there, Durmstrang."
@Jaromir Krol
If he was at Durmstrang, he probably would have a date. That's what he thought, anyway. He hadn't bothered to get to know anyone in particular while at Hogwarts, except for keeping a look out for anyone who seemed mildly suspicious of creature definition. So far, he was sure that no one of their kind was there. That disappointed him. Truly, he would love to be expelled for ripping the heart of a vampire, posing as a fiften-year-old...
Breaking from his contemplation, he looked up as someone drew near. It was the girl he had met in the duelling room.
His eyes drew the full length of her, then returned to fix onto her gaze.
"Iz that what you are calling me, Karina?"
He even said her name as though it was spelt with a K.
"I see you are on your best behaviour."
@Carina Malfoy
"Yes it is. And I'm always on my best behavior, Jaromir. Are you here alone?" She asked, curious as to if he had a date that would get pissed about her talking to him. She looked him up and down and smiled, "You look good."
@Jaromir Krol
"Yes. I was going to be asking Nicoleta, as we had gone to Durmstrang together, you know? But we are hardly knowing each other."
Even though they were in the same classes together, they had different friendship circles. He didn't think much into the coincidence that they had transferred to Hogwarts at the same time. If he was a little sharper, he would have seen it as suspicious.
"And you look very beautiful,"
He said, completely unembarrassed about saying something like that.
"You have these nice... is it - collar bones?"
He traced his finger, feather-like, over the ridge of one of them.
"Do you want to dance, Karina?"
@Carina Malfoy
"Nicoleta. She seems cool. I dont know her well enough either, I guess." She said with a shrug. She blushed a bright red when he said she looked beautiful. She was going to thank him, but her voice got caught in her throat when she felt his finger on her skin, "Dance?" She asked, now that her brain was numb. She managed to get herself back together and chuckled, "Yes. I'd love to dance."
@Jaromir Krol
"Good."
Pushing himself off the wall, he took her hand and led her to the dance floor. There were other couples dancing, but most of them didn't really know how to dance. They were stepping on toes and looking awkwardly at one another: it was sort of amusing to witness.
"You're better than them, aren't you?"
He teased, smirking a little.
Guiding her hand to his shoulder, he put his hand on her waist and instantly spun them around.
@Carina Malfoy
Carina placed her hand in his and followed him to the dance floor. She nodded when he asked if she was a bettersancer than her peers, "Considerably so. I'm a Malfoy." She placed her hands at the proper positions and let out a soft grasp when he spun them, "So you do have some moves after all. I'm rather impressed." She moved with him to the rhythm of the music.
@Jaromir Krol
Being a Malfoy didn't mean too much to him. He had heard of Voldemort, of course, most people had. The only name he would recognise was probably 'Potter', and even then he wasn't too clued up on the war or anything.
"We are taught how to dance. Here, not so much."
He smiled down at her.
"There iz no vampires here, though. That's a shame, I was hoping to meet one..."
His expression changed into something that wasn't exactly threatening, but it wasn't friendly either. His nostrils flared and he changed course, picking up some speed.
@Carina Malfoy
"I had a pureblood upbringing. My peers may have not been taught to dance, but I certainly was." She smiled back up at him then noticed the change of stature and his tone of voice. But more than anything, she felt the change in him, being an empath. Vampires? What an odd subject change. She managed to keep up with him when he sped up and she tightened her grip on his shoulder a bit, "Jaromir?"
@Jaromir Krol
He thought that, by now, he would have had at least
one
lead on vampires connected with Hogwarts castle. There was the forest, that he had tried exploring before getting caught. He could picture his sister's smug expression, when he told her of his lack of progress.
A voice entered his mind and he was pulled back to reality. Carina was gripping onto his shoulder.
"I apologise,"
He said quietly, then stopped.
"I'm going to go outside and have a zigarette. If you're wanting to, you can join me."
@Carina Malfoy
Carina was confused by what brought on the sudden change in attitude in him. She nodded when he said he was going to go outside, "Of course." She kept her hand on his arm and followed him as he went outside, "Do you want to talk about it? Whatever it is?"
@Jaromir Krol
He had been wanting a cigarette since the beginning of all this, but he knew that the teachers at Hogwarts considered that a punishable offence. So, instead of leading her out onto the grounds where they would likely be patrols, he made it look as though they were merely going back to the Slytherin common room. But he didn't make the turn for the common room: he led them down some steps, and into an unused classroom he'd discovered on his first week there.
"Iz not outside, but we won't be getting caught,"
He explained, throwing some charms under the door to make it smell-proof. Taking a cigarette from his pocket, he lit it with his wand, then offered her the pack.
"I'm, er, what iz it? Sick. Home sick?"
He tried, laughing.
"There iz just some things that I am missing, you know?"
@Carina Malfoy
Carina followed him, a bit confused as to where they were going. But when they reached the abandoned classroom it made more sense. She shrugged as he offered her a cigarette and took it, "I understand getting home sick. It sucks. But eventually this place becomes home. I miss it during the holidays and summer. Its gonna be hard once I graduate." She lit the cigarette with the tip of her wand and took a hit, "What do you miss most about Durmstrang?"
@Jaromir Krol
"Smoking inside my room,"
He said simply, breathing a curtain of smoke from his lips.
He leant back against the wall, crossing one ankle behind the other.
It may have been a rather ominous answer, but he couldn't blurt about craving vampiric blood spill hot over his wrists as he plunged knives to their necks. That sort of thing scared girls away. It was an
unpopular opinion
to want them eradicated.
"... swimming naked in the river."
He added slowly, looking at her in amusement.
"Have you done thiz?"
He asked, playfully.
@Carina Malfoy
Carina laughed a bit at his answer and blushed, "Once or twice. It was pitch black out and I was alone though. But I wouldnt recommend getting to comfortable with our lake. There tends to be creatures down there. I usually stick to the pool room if anything. Maybe next time you could join me." She said feeling a bit brave as she took a few steps towards him and took another hit off the cigarette, exhaling the smoke around them.
@Jaromir Krol
"It iz nothing,"
He said dismissively, meaning the
creatures
that they had at the lake.
Jaromir looked at her approaching him. He knew that she was bold, by the way that she was when they duelled. Being naked and swimming didn't mean too much to him: the human body was something he was very used to seeing. Something told him, however, that this was some sort of pass she was making. That she was flirting with him.
"I will,"
He said, putting the cigarette to his lips and drawing his eyes down the length of her. He knew, really, that he wanted her. There wasn't any guy, in their right mind, who wouldn't, he thought.
"Come closer, Karina."
@Carina Malfoy
"You say it's nothing until the giant squid drags you to the depths of the waters." She said with a teasing tone as she stepped even closer to him. She didnt stop until they were practically touching. She could feel the heat from his body on hers and looked up at him, locking her blue eyes with his dark ones, "I'm closer, Jaromir. Now what?" She was curious as to what he would do with her in such a close proximity.
@Jaromir Krol
He put his hand on her waist.
With his other hand, he gently took the cigarette away from her lips and put it to the calloused part of his palm. The pain was quite unsubstantial to him, apparently, as he twisted it until it was dead. Flicking the remainder away, he took another drag of his own, and dabbed it lightly into an old desk.
His hand moved around her waist, until she was hooked in his grasp. He pulled her towards him. His thumb traced her lower lip, and dragged it down gently. Sweeping his eyes up to meet hers, he moved his head closer, and pressed his lips gently behind her ear, then to the nape of her neck, and her jawline.
"I waz thinking of you."
He murmured, kissing her neck.
@Carina Malfoy
Carina bit her lip as he held her waist and watched as he put out both cigarettes. She immediately grabbed his hand and brought his palm to her lips, gently kissing the spot where he put it out. She gasped softly as he pulled her closer to where they were actually touching. She leaned into the softness of his touch and closed her eyes as he whispered in her ear. She felt a sigh leave her throat as he kissed her neck, "And, pray tell, what were you thinking?" She felt her stomach start to flutter with excitement at the thought of what could happen between them. The soft touches were just adding fuel to the fire.
@Jaromir Krol
"You don't want to know."
He murmured.
Jaromir took hold of her chin between forefinger and thumb, and steered her head to be level with his. His eyes moved over her features slowly: her cheeks, and her sweet nose, her little bow-like lips, and her long eyelashes.
He loosened his grasp, and dragged his fingers down her neck, then moved her hair off from her shoulder, almost tenderly. He wasn't entirely affectionate. There was clearly a more animalistic part of him.
"Us men... we are thinking differently to girls,"
He breathed softly,
"Dirty things, you know."
@Carina Malfoy
"If I didnt want to know I wouldnt have asked." She said as she followed his eyes with her own. She bit her lip as she grazed his touch over her. She went to lean forward a bit before forming a slight pout, "That's pretty bold to assume I havent been thinking the same thing." She reached up and rested her hand on the back of his neck, stroking his hair with her thumb, "I'm not as innocent as you seem to think I am."
@Jaromir Krol
"Tell me what you have been thinking..."
Of course, he knew that girls had their own fantasies as well. Some of his partners had been very forthcoming with their desires, and he usually followed through with them. Carina
did
look quite innocent, but he knew there was something inside of her that was a bit naughty. Otherwise, she wouldn't have bothered duelling with him.
Jaromir stared into her light blue eyes, feeling her thumb caress his neck. He stroked her side in anticipation.
@Carina Malfoy
"I've been thinking alot of things. Most of which is how bad I want you to kiss me." She had been thinking of quite a few other things but she didnt know if she should voice those thoughts to him. She tugged on his hair lightly and licked her bottom lip, "So are you gonna do it or not?" She asked with a challenging tone to her voice, yet it was still playful.
@Jaromir Krol
Jaromir didn't even let her complete her last sentence, he muffled her words with his lips as he brushed them against hers. He lowered his other hand down her shoulder and across her back, then crossed his arms at her waist, holding her securely against him. He picked her up a little, so that she was resting right against his knee, and he kissed her feverishly.
@Carina Malfoy
Carina smirked when he pressed his lips to hers. She wrapped her arms around his neck and kissed him, leaning against him as the kiss deepened. She felt her stomach do back flips and felt like all the air in the room was gone. Wow. She continued to kiss him until the need to breathe became to extreme to ignore. She pulled away with a light blush across her cheeks, "Better than I imagined."
@Jaromir Krol
---
Permissions in this forum:

You cannot reply to topics in this forum