current time
Apr. 2021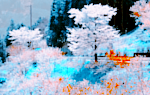 staff
Admin Xaria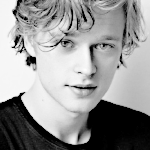 Admin Violet
Who is online?
In total there are
7
users online :: 0 Registered, 0 Hidden and 7 Guests :: 2 Bots
None
Most users ever online was
139
on Wed Jul 03, 2019 9:12 am
Credits
Skin & graphics made by Xaria. The Harry Potter franchise belongs to J.K. Rowling. All original characters belong to the respective user that made them along with their posts. No copyright infringement intended.
James decided to take part in this partner switch as he had nothing better to do. It was impulsive, but not his usual level of impulse. It was better than nothing, wasn't it? He glanced at the number of the person he was supposed to join. He hoped that for the sake of what pride he had, and his safety, that it wouldn't be Jovian. There was no way that he wanted to relive what had happened on Halloween night.
He walked throughout the hall until he found who he was paired with. Wasn't she one of the Riddles? Why did she seem so familiar?
@Gabriella Riddle

Gabby hadn't really thought much of the whole switch thing, but since she had found herself without a date, she had decided that she might as well give it a try and see who she had ended up being paired with. When the time came, she began to follow the thread that would lead her to the person that she would be paired with for this dance. That was when she saw that it was one of the Potter boys. He seemed to look over to her just as she realized he was the one she was searching for as well.
She hadn't ever really spoken to the Potter boy, but there was just something familiar about him. She tamped the feeling down though as she smiled a bit.
"It appears that we are meant to share this dance."
She said a little stiffly. She didn't know him, and she knew that her own name held a lot of prejudice against it, not all of it unfounded. She was working hard to appear like she was a friendly person, like she didn't buy into her family's past when really, she always had. But it just couldn't be that she would cause any shade to fall over her family because of her actions. She only hoped Potter wouldn't cause a scene.
@James Potter
"I guess so,"
James responded with a slight chuckle to try to clear the air.
'I promise I'm not as wild as I seem."
He only really acted out to have an identity.
"How does it feel to only have sisters?"
@Gabriella Riddle

At his insistence that he wasn't as wild as he seemed, she laughed a bit, letting the tension seep out of her.
"That's not what I was worried about."
She said with a little shrug.
"You know, the whole Riddle, Potter thing. You never know who buys into all that stuff."
She didn't want him to think that she did, so she said it as lightly as she could.
"It can be...trying sometimes."
She said with a bit of a laugh.
"Don't get me wrong, I love my sisters but sometimes I think it would be easier with brothers."
Maybe it was because her sisters tended to be kind of competitive. She had always wondered what it would be like to have a brother, though.
@James Potter
He shrugged.
"I never got the whole big deal on how dark magic is bad honestly. It's all about how you use it."
James often didn't share opinions like that with his family as he knew it was likely to cause major disagreements.
"Brothers can be little shits. I'm that kind of brother."
James ended up laughing.
"I've pulled too many tricks on my brother..."
@Gabriella Riddle

"That is very forward-thinking, James."
She said with a smile, still not giving herself or her aptitude towards the dark arts away. Just because he said that he didn't see how it was so wrong didn't mean that she trusted him by any means. She laughed at his statement.
"Sisters can be just as big of a pain!"
She laughed.
"I could see that. But at least it's not boring?"
@James Potter
"I guess so when you think about who my family is."
They were considered to be the epitome of being
good
after all.
"When all your cousins are also like siblings to you, it really isn't."
@Gabriella Riddle

"Very true."
His parents were seen as some of the main heroes of the Wizarding War after all. Their family would forever go down in history as being the good guys. It was probably a lot to live up to, Gabby would imagine. She was lucky that her own father gave her the freedom to be whatever she wanted in life, he encouraged any dream she might have.
"Ah yes, all of you do seem very close. What's that like?"
Gabby wasn't particularly close to any of her cousins or anything, so she was curious.
@James Potter
"There's always somebody to talk to at least. It's fun messing with Fred and giving Louis a hard time."
It felt like everybody was best friends.
@Gabriella Riddle

Gabby smiled, that would be a good thing, she guessed. Unless you didn't want to talk to anyone. Then it would be quite the pain.
"I guess we both enjoy giving our Hufflepuff family members a hard time, it's always fun to rib Mackenzie a bit."
She said with a little laugh.
@James Potter
James smiled.
"Louis doesn't seem to mind it that much when I do it. Fred whispers vulgarities to him in hopes of seeing him blush. He's very private about certain things...""He's an easier target to mess with now since he's Head Boy."
@Gabriella Riddle

Gabby laughed, poor Louis must have it rough when it seemed like many in the family enjoyed riling him up. Gabby just thought it was funny.
Oh yeah? I would think being head boy would make him too busy to be around as much."
Though, what did she know about being head boy? Absolutely nothing. She just assumed that being head boy or head girl would be a lot of work.
@James Potter
"Yeah, he's quite busy, but he always finds time to be with his girlfriend, so naturally, it's pretty easy to find time to make him be the victim of my pranks."
James looked around the hall. Looks like all the other pairs were getting ready to dance.
"Guess we should be dancing soon..."
@Gabriella Riddle

"I guess he could be the victim of pranks whether he is busy or not."
She laughed a bit, also looking around as he did. It was true, the others were pairing up and getting ready to dance.
"I suppose we should be."
She agreed, getting into position to follow him in dancing and hoping that he wouldn't step on her toes or anything in the process. Could he even dance?
@James Potter
James held out his hands. It was going to be awkward dancing with a girl. He already had hard enough of a time dancing with another guy. Hopefully, his skills would be sufficient enough...
@Gabriella Riddle

Gabby took his hands as he held them out, she knew how to dance and how to follow a guy's lead out on the dancefloor. So, as long as James wasn't absolutely atrocious at dancing then it couldn't be too bad! They would just have to see though as the music began to play, signifying that the dance was to begin.
@James Potter
James took her hands and gently pulled her to him. He places his hands on her hips. Was that how you do it? Etiquette was never his strongest suit. He hasn't waltzed since the last time one of his much older extended family members had gotten married.
"Guess it could be worse,"
he stated as he glanced around in the midst of the dance.
@Gabriella Riddle

Gabby placed her hands appropriately as he pulled her closer and put his hands on her hips. He actually wasn't doing too poorly and she was thankful for it.
"Yeah, we could be like those two."
She gestured towards a couple not too far away that seemed to be literally tripping over each other as she tried to hide a laugh at their predicament.
@James Potter
Well, that pair was definitely embarrassing.
"I can't say I'm the most trained, but have they never even learn some of the more basic moves? Or are they just that bad at winging it?"
@Gabriella Riddle

---
Permissions in this forum:

You cannot reply to topics in this forum