current time
Apr. 2021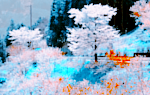 staff
Admin Xaria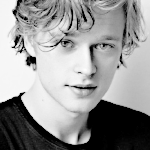 Admin Violet
Who is online?
In total there are
6
users online :: 0 Registered, 0 Hidden and 6 Guests :: 2 Bots
None
Most users ever online was
139
on Wed Jul 03, 2019 9:12 am
Credits
Skin & graphics made by Xaria. The Harry Potter franchise belongs to J.K. Rowling. All original characters belong to the respective user that made them along with their posts. No copyright infringement intended.
Carina couldn't believe who she had gotten matched up with for the partner swap. Faye fucking Phiera. Of all the people it had to be her. She groaned before looking around for her. She wanted to get it over with.
@Faye Phiera
Oh
God
. Someone really had it out for her here. The pairings were supposed to be random, although Faye was certain there was some kind of rigging going on. Carina - really?! Faye tapped her sharply on the back, and was ready to greet her with her signature bitch face.
"Nice to see you're actually wearing a lot of fabric that isn't skin-tight,"
She commented flatly.
@Carina Malfoy
Carina groaned when she felt a poke on her back, knowing it was Faye. She turned with her own bitch face and signature smirk, "No surprise that you are too. Do you ever let loose and shed a few layers. Maybe it would help with the bitchy thing you call your attitude."
@Faye Phiera
"You're the one with the bad attitude,"
She retorted,
"I thought you would have grown up a bit by now, but you're still a silly little girl with a superiority complex..."
She perked her brow at her.
"I think most of the boys in this school see that too, seeing as they didn't ask you to the ball."
@Carina Malfoy
"The only thing bad around here is the fact that I have to deal with you and be stuck staring at your face. I chose to come alone. Why limit myself to just one when I can dance with them all? And once again, it's no surprise you dont have a date. And no, if you came with Narks it doesnt count." She pushed her hair from her face and glared at her
@Faye Phiera
"I didn't come with Narks, actually,"
She snapped, defensively,
"Unlike your lack of limits, I don't need to be around any boys to have a good time."
She said that with some air of satisfaction, although there was something about her voice that didn't sound too convincing.
"Even if I did come with Narks, why does he not count?"
She asked her, sounding and looking quite stroppy.
@Carina Malfoy
"That much is obvious. Maybe if you did have a good time with a boy youd be less of a raging bitch. You need to get laid." She laughed when she asked why Narks wouldnt count, "Because hes not someone youd fuck. Hes your friend. It's not really a date."
@Faye Phiera
"Raging bitch? Don't you think that's a little hypocritical?"
She sighed, feeling as though she wasn't as much as a bitch as Carina. She only seemed like one, because she was actually doing her job as a prefect.
"What's your excuse then? From the way you're throwing yourself at anything, I'd say you're a accusing the wrong person!"
@Carina Malfoy
"And I'd say you obviously dont have your information correct. Yes, I may flirt. But that doesnt mean I open my legs for everyone. The only person I've been with is still Louis. So before you go trying to paint a scarlet letter on my robes, learn the proper information." She was tired of being accused of being a whore just because she was flirtatious as of late, "Besides. Theres only one person I truly have my eye on."
@Faye Phiera
"Yes? And who is that?"
She asked, with an air of satisfaction. Whatever the answer was, this would be good gossip to tell Narks.
@Carina Malfoy
Carina shook her head, "Nope. I'm not stupid enough to tell the walking gossip blog. I know if I told you it would be all over the school by this time tomorrow." Carina said crossing her arms over her chest. She couldn't tell her about her crush on Jaromir. That would be self destruction on her part.
@Faye Phiera
---
Permissions in this forum:

You cannot reply to topics in this forum