current time
Apr. 2021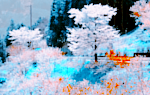 staff
Admin Xaria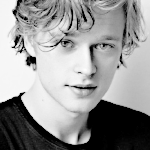 Admin Violet
Who is online?
In total there are
6
users online :: 0 Registered, 0 Hidden and 6 Guests :: 1 Bot
None
Most users ever online was
139
on Wed Jul 03, 2019 9:12 am
Credits
Skin & graphics made by Xaria. The Harry Potter franchise belongs to J.K. Rowling. All original characters belong to the respective user that made them along with their posts. No copyright infringement intended.
Cherry's face had quickly soured when she saw who she was paired with. Carina's brother. Him out of all people? Okay, Cherry, don't get too hostile. Scorpius wasn't his sister. He couldn't help his family. Be civil, Cherry, be civil.
"So, you're my partner?"
@Scorpius Malfoy
Scorpius was lucky that he was standing right near his paired partner... but also unlucky, when he saw who it was.
It was the voluptuous head girl who was going out with Louis. He recalled vividly how she had snapped at him in the hospital wing last month, when he had confronted Louis at his bed side. They hadn't said a word to one another since, but he hadn't the desire to. Now he was face-to-face with her, and he had to fight the compulsion to make an excuse to leave.
"Yeah..."
He replied, at the floor.
@Cherry Darling
"Thank you,"
He said quickly, not knowing what to do with his hands. First they joined, then released, then he sort of swung his arms a little.
He should probably look at her. She looked... nice. At least she dressed to compliment her size, he supposed.
"You look nice,"
He resigned himself to say this, but had gone a little pink. This was so awkward.
"So... are you enjoying yourself?"
His voice squeaked a little then.
@Cherry Darling
This felt like the longest minute or so ever. Was this a setup?
"Yeah..."
Cherry was until this anyway.
@Scorpius Malfoy
Didn't they have to dance or something? Scorpius looked around for Louis - he was with Darcy, a hufflepuff boy in his own year. Carina seemed to be having some kind of tiff with a girl she was paired with, but that didn't concern him. She butted heads with a lot of people.
"I'm sorry about that time in the hospital wing..."
He felt as though he needed to clear the air here, or nothing was going to progress.
@Cherry Darling
"I'm sorry for going off on you too. I was feeling a lot of emotions, and I should've known you weren't as familiar with her antics the way just about all the upperclassmen do."
Yes, stay civil. Stay civil.
@Scorpius Malfoy
Scorpius nodded, running his tongue over his lips. It was going well, until she uttered that last part.
He blinked at her.
"What do you mean...?"
@Cherry Darling
"Why do you think your sister has the reputation she does?"
It was a question. Just how well did he really know his sister?
@Scorpius Malfoy
"Well... she does speak very frankly. She doesn't sugar-coat things, I mean. I could see how that might make people uncomfortable..."
@Cherry Darling
"That isn't why. If it was just that, everyone's feelings wouldn't be as polarized. You do know your sister has referred to me as a whale multiple times?"
@Scorpius Malfoy
"Yeah - I mean no, I didn't - I think it's just--"
He blathered, pressing his glasses down against his nose.
"It's not right of her to say that and to hurt your feelings, but I just think she feels hard done by. Perhaps she won't as much now, because she has gotten over Louis and is moving on."
He was full of excuses when it came to her.
"She hasn't said that to me directly, but I can just tell that it doesn't bother her anymore."
@Cherry Darling
Yep, he seemed clueless. Then again, Cherry herself was an elder sibling. She wouldn't know the point of view of the baby.
"If she was over Louis, why did he tell me about her desperation to get him back after Halloween? Why do you think she only stopped caring when she was finally hit by a truck about how he has no feelings for her of that sort?"
@Scorpius Malfoy
"I don't know, but that doesn't matter now. Now she seems completely fine."
He was only being honest with her.
"I'm sorry that she hurt your feelings, but as long as you stay out of each others' way I don't see what the problem is."
He was getting a little upset now.
@Cherry Darling
"The issue is that she feels as if everyone should kiss her feet. Her way or the highway. She also doesn't know how to respect boundaries."
@Scorpius Malfoy
Scorpius didn't agree with her because he didn't
want
to agree with her. His sister was loving and caring, and she would do anything for him.
Suddenly, from no where, an announcement was made and the song changed. They were supposed to dance now. Scorpius flushed. He didn't want to be rude to her: he wanted to be cordial and gentlemanly, like he was brought up to be.
"Will you dance with me?"
He asked, in a small voice.
@Cherry Darling
Well, she couldn't try to change his mind. This was only going to last a minute then she can return to Louis and their friends.
"I guess."
Cherry stuck out her hand.
@Scorpius Malfoy
Scorpius took her hand and put the other above her waist. He had never danced with someone who was taller than he was, except when he was little and it was with an adult, so it all felt rather awkward. He stepped in time with the music rather well, but appeared to have slightly poor footing. He was over-thinking it too much.
"Do you have any siblings?"
He asked, seeing as they were on the subject.
@Cherry Darling
Cherry wasn't even that tall, yet it felt as if she towered over him. This definitely felt awkward.
"I have 4 younger ones."
@Scorpius Malfoy
"You know what it's like to have them then,"
He said happily,
"You probably care about them all a lot."
@Cherry Darling
"'I raised them quite a bit when I wasn't at school."
She felt more like a mother than she did a sister most of the time.
@Scorpius Malfoy
---
Permissions in this forum:

You cannot reply to topics in this forum