current time
Apr. 2021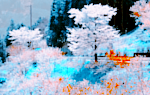 staff
Admin Xaria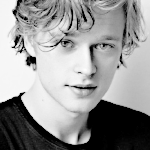 Admin Violet
Who is online?
In total there are
2
users online :: 0 Registered, 0 Hidden and 2 Guests
None
Most users ever online was
139
on Wed Jul 03, 2019 9:12 am
Credits
Skin & graphics made by Xaria. The Harry Potter franchise belongs to J.K. Rowling. All original characters belong to the respective user that made them along with their posts. No copyright infringement intended.
Jaromir had been released from Hogwarts a few days ago, and was eager to get back into hunting some potential targets. He had agreed to meet his sister in Knockturn Alley, which apparently housed a female vampire in some nightclub occupation. They usually opted for that as a profession, if you could call it that, because its night time hours were convenient for them to operate.
Having apparated into the area, he saw at once that it was a lowly sort of place. There was dirt and filth everywhere, although some parts beyond looked as though they had swept up and attuned to a new age of shunned practices. Practices like the dark arts, which, in his opinion, should be spared.
Spotting his sister up ahead, Jaromir made way to her. There was no need to talk to her in English, and his wasn't as good as hers anyway, so he spoke with her in Polish:
"What do you know about it?"
He asked her, meaning the vampire.
@Ksenia Krol
Sena had been in contact with her brother, telling him about a vampire slut who was running a club. It was disgusting she had been observing the club for about an hour and the filth she watched walk in and out was pathetic. Oh she wanted to burn this entire place to the ground and call it a night but it was never as easy as it seemed.
Sena simply waited for her brother as she had her weapons hidden all over her body, wearing a short leather skirt, a black vest that showed some cleavage but mostly her stomach along with her black heeled spiked boots that held some of her weapons inside. Her make-up done to some what perfection as she heard footsteps and looked to see her brother.
Her English was better then her brother's but she was grateful for their language of Polish.
"I know that this place makes me want to barf. But she has a mixture of human and vampire workers inside. She allows them to bed, dance, drink, etc. off the ones with heartbeats. If you ask me brother we need to save this place before it's destroyed by that rule. Anyway, word on the street is her name is Lilith Dane and she has an identical twin who is not like her. So we need to be careful, don't want to accidentally kill the twin when we're going for the vampire"
Sena explained to her brother.
@Jaromir Krol
She knew a lot about it already. He was silently maddened at this: she had all the time in the world to skulk these places, while he was stuck in that castle convinced that none of the students or faculty were dark touched creatures.
"Right..."
He sighed, taking his wand out from his pocket.
"And would it be such a shame to lose the other? Not a vampire, but clearly associated with them. I say kill them both, just in case."
His eyes turned down a narrow alleyway, where he heard music thudding from somewhere. Two women staggered out, drunk, but they weren't twins. They were just drunk twenty-somethings.
"So where is this place?"
He asked, now looking at a man who was trying to light a cigarette but kept missing the end.
@Ksenia Krol
[/i]
When he began to talk about it and the sister, she didn't know. It did sound like an interesting idea for sure but how smart would that be?
"I don't know brother, the twin is apart of the Death Eaters, she is practically screwing a Riddle, it wouldn't be a smart idea to take her out but the filthy vampire she needs to be eliminated"
Sena was all for getting rid of the trash to make this world a better place for her future children.
When she heard something, she had her weapon at the ready until she realized it was two human girls and she put them down. Of course stupid bitches.
"Follow me brother, it's just around the ben"
Sena mentioned as she began to walk the few extra steps to get to their destination.
Sena turned the corner and held her arm out so her brother could stop.
"That's her"
Sena said to him, pointing to the filthy thing.
@Jaromir Krol
Following Ksenia, he stopped very suddenly when she held out her arm.
There was the vampire. She looked to be in her early twenties, although these things could be centuries old. It also could have been the twin, but it was unlikely, seeing as the vampire owned this establishment. At once he felt adrenaline coursing through his veins and igniting his muscles: he wanted to run at her immediately, and plunge one of his knives right into the side of her neck...
"How do we go about this?"
He whispered to Ksenia,
"We could be friendly, ask her about the club, pretend we're interested in her services. That would out her as a creature, and not a human."
It was probably good that both of them were there. The vampire might be attracted more to females and not males.
"Let's approach her as a couple. More believable that way. It helps that we don't look too much alike. Whoever heard of a brother and sister going out together to a club, to get this kinky shit?"
"I'll just put my arm around you, so it looks like we're a couple. We don't have to be weird about it."
@Ksenia Krol
When he asked how do they go about this his idea was good but the only thing that was wrong about it was her people knew.
"We can go over there and ask because for some odd reason she is quite fond of this place as for exposing her everyone who works for her or comes in knows she is a vampire because some of her workers are vampires and most of the customers like when they feed off of them"
Sena explained disgusted. Who would willingly allow that? Horny dumbasses.
Sena nodded liking her brother's plan, she fixed her hair a bit before putting her hand around her brother before she began to walk and pretend to giggle at something her brother would have said. "Hello, is this where the magic happens?" Ksenia asked as she approached the thing.
@Jaromir Krol
"I meant that she definitely won't be the human twin that way,"
He told her, nodding as they proceeded.
It wasn't that much of an effort to carry off. Jaromir could put on a show if he had to. Putting his arm around her shoulder, he put a painted, lively smile on his face and staggered a little to make it seem he was tipsy. It was always easier to trust drunk, bumbling idiots.
"I told you, thiz iz the place where we have a good time together,"
He said conversationally to Ksenia, as they approached the vampire. Drunkenly he eyed up the thing, pretending that she was an attractive woman, and smirked leeringly at her.
"Pleaze tell me you are available too, no? Part of the merchandize?"
Squeezing Ksenia's shoulder, he perked his eyebrows at her as if to say: Lucky us. We found a threesome.
@Ksenia Krol
@Lilith Dane
Sena definitely did like that her brother had the acting to play along with everything that night. She nodded her head as she pretended to support his weight as he pretended to be tipsy as they approached the thing in front of them. Of course she wanted to puke, Sena that was. The thing in front of her was no longer human, nor shall she be.
"Oh yes dear, this is the place. And it looks like we may be able to have a partner tonight. Are you available dear? It would be ashame if I have to have all the fun alone tonight, I mean my love here is fantastic in the sheets" Sena spoke as she ran her hand over her brother's chest. Oh this was not at all what it would seem if someone who knew them saw them.
@Jaromir Krol
Lilith was in the middle of having a conversation when she got interrupted by a young couple. They definitely did look cute that was for sure and she could tell that they weren't from here since their accent was pretty thick that was for sure.

"Well hello you two, you're both gorgeous don't you think Vivian?" Lilith asked as she looked at her company for the night. Walking closer to the two before she began to slowly walk around them before she was face to face with them once more. "I wouldn't mind having the two of you in my bed this evening. How long have the two of you been together?" Lilith asked.
---
Permissions in this forum:

You cannot reply to topics in this forum