current time
Apr. 2021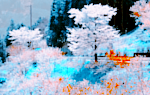 staff
Admin Xaria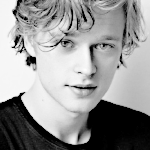 Admin Violet
Who is online?
In total there are
2
users online :: 0 Registered, 0 Hidden and 2 Guests :: 2 Bots
None
Most users ever online was
139
on Wed Jul 03, 2019 9:12 am
Credits
Skin & graphics made by Xaria. The Harry Potter franchise belongs to J.K. Rowling. All original characters belong to the respective user that made them along with their posts. No copyright infringement intended.
Poppy had owled her darling twin sister to meet her for some ice cream. For some reason she was in the mood for something sweet, like her! Poppy couldn't help it one bit, she just had the aura around her that screamed innocence and it was quite bothering. Maybe one day she would break free of it but she highly doubted it. Poppy had been this way for a very long time, remembers being teased in her final year for being different and kind of soft. But the once thing about her is that she comes off as such but mess with her in the wrong way and she will come for everyone involved.

Arriving at the ice cream parlor and taking an empty seat, she waited for her lovely twin, waiting to see if she would actually show since she worked for the Ministry.

"Amaryllis Macmillan"
Amaryllis had spent the day rushing to get all of the work done that she needed done for the day. Lately, she had been working late nearly every night. It was what she thought was required in order to work her way up the ladder. She hated being at the bottom. And maybe she wasn't at the bottom any more, she was probably somewhere near the middle. But she was someone who would always reach for the top. Though, when she had gotten the owl from her twin, she knew that she would be taking the afternoon off.
It was so rare lately that she got to spend time with her twin, or any of her family, really. She was always working and when she wasn't working she tended to just hang out in her apartment or on the rare occasion go out for a drink to unwind. But she never really knew whether she was going to have to work late, so she just usually didn't make plans. She had been looking forward to meeting with Poppy all day, though.
She changed clothes before she even left work, changing into something more casual before apparating outside the ice cream shop. She pushed the door open and saw that Poppy was already there waiting for her. A smile came to her full lips as she walked to where her sister sat, leaning in to hug her and place a kiss on each of her cheeks.
"I was so happy to get your owl! How have you been?"
She asked with a smile.
@Poppy Macmillan
Poppy was sitting there awaiting for her sister to arrive, kind of nervous and wasn't understanding why exactly. She was not scary nor was she frightening and here she was kind of nervous. But those nerves went away when she saw her darling sister who had her face walk in with a bright smile. It was contagious considering she had too smiled and hugged her sister back and kissed the cheeks as well.
"I am so happy to have written you! Glad you could meet with me on such short notice. I want to know everything!" Poppy said happily. "Also I've been good, busy but good" not telling her sister of her experiments.
@Amaryllis Macmillan
Amaryllis always loved any time that she got to spend with her twin. They had been practically inseparable when they were growing up but it seemed like since they had become adults that they very rarely ever saw each other. It saddened Amaryllis. She wished that they would be able to spend more time together.
"I'm so glad you wrote as well! We really need to set up meetings at least once every couple of weeks, it's been far too long!"
She truly meant it, they needed to plan something, even if it was just a dinner or grabbing a drink or something after work.
"Do you work tonight?"
She asked curiously.
"If not, you should come stay at my apartment! We can have a slumber party like when we were little! Except with wine."
She said with a big smile. She wanted to hear everything about her sister.
"I wish I had more to tell you but I fear my life has become very boring."
@Poppy Macmillan
She would be happy to see her sister more often, it was absolutely insane really when it came to the two of them and not seeing each other in a long time.. Well for them being twins it was a long time. "Yes we do dear sister, I cannot stand how long we go without talking since we both get busy but I definitely want to try harder since you're my favorite sibling" she winked at Amy. Loving her twin the most, they shared a womb.
When asking if she worked that night she shook her head. "Nope! I am off" she said happily. When asked to sleep over she got excited. "Of course! I will love to sleep over and we can get a little tipsy, would be fun" she said happily.
@Amaryllis Macmillan
Amaryllis smiled at her sister, glad that she seemed to feel the exact same way that she did.
"I know, we go far too long without speaking! We will do better."
Amaryllis was practically beaming as Poppy said that she was her favorite sibling. Of course, they would have a very close bond since they were twins and all.
"You have to say that I'm your favorite, I'm your twin! It's like in the twin code."
She told her sister jokingly.
Like a child, Amaryllis felt the urge to clap her hands when Poppy agreed to her little sleepover idea. She resisted the urge, just smiling brightly instead.
"It will be so much fun! And we can talk about the hot guys that come into that bar you work at. I'm sure they are all over my gorgeous sister."
She said a little slyly. She knew that Poppy was much like her, a little lacking in the love life department. Or at least, as far as she knew Poppy didn't have a boyfriend or anything. Amaryllis sure didn't have one. She probably wouldn't even have time for one...
@Poppy Macmillan
Oh they had to do better, it was the most sacred law when it comes to this, Poppy smiled at her twin and nodded her head. "We will do better, I can feel it in my bones dear sister" okay so maybe she wasn't 100% feeling it in her bones but she knew that one day she would. "Well yes it is but then again our siblings have no idea what's in the twin code, they're not on our level of codeness" Poppy teased.
Oh now it was time to blush, she couldn't believe her sister said something like that, she was so silly! "Well I don't know really, I honestly can be oblivious when it comes to people flirting with me" she said embarrassed.
@Amaryllis Macmillan
Amaryllis believed her sister, she believed that they would both be able to take time out of their busy schedules to be able to spend time together. Amaryllis was just so focused when she put her mind to something and she had put her mind to climbing the ladder within the ministry. At first, none of them had taken her seriously. She was just the pretty blond with a ready smile. But she had finally shown them and made it into being an unspeakable. And she had done it in a relatively short amount of time as well. But now that she was there, she realized that she had missed out on a lot of time with her family because of it. At least she had time now to make it right. She laughed at her twin's silliness about the twin code.
"Yeah, so best not to hurt their feelings."
She said with a smile.
Amaryllis shook her head at her sister with a small laugh.
"Oh, I can tell you that they do! They would have to be blind not to find you attractive."
She said with a smile, the fact that they were identical not even crossing her mind in the moment. If anything, she was much like her twin in this. She barely ever noticed if anyone was flirting with her.
@Poppy Macmillan
Poppy couldn't help but blush when it came to her sister complimenting her, she was not used to being complimented often, hell she always believed her sister being the prettier twin and her being the not so pretty twin even though they were identical. "You have to say that Mary, I wish that one day I could actually get a compliment from someone who was not my twin" they were carbon copies.
@Amaryllis Macmillan
Amaryllis sighed softly as her sister obviously didn't believe her compliment. While she was always the type to hype her twin up if she could, she was being completely honest as well.
"You're just far too modest, darling."
She said, though it was also true that they were much the same. By that time, the waitress came to take their orders and Amaryllis ordered her normal caramel, chocolate, pecan sundae. It was her favorite, after all.
@Poppy Macmillan
Poppy couldn't help but roll her eyes and shake her head. "No you think I am being modest but I do love that you think of us as equal Mary, it means a lot" Poppy responded with a smile. Then when it came to her order she got a hot cookie with vanilla ice cream on top. That way she had hot/cold goodness.
@Amaryllis Macmillan
Amaryllis was a little confused by her sister's thanks.
"Why wouldn't I think of us as equal?"
If anything, she held her twin in the highest regard. She always had. Then again, Poppy had always been one who didn't think nearly highly enough of herself. Mary thought that it was high time she got a little bit of a confidence boost!
@Poppy Macmillan
She shrugged, not really knowing how her sister was going to even remotely act. "I don't know, I just feel like either you're too busy for me or vice versa and you think of us as separate and not equal but I know I'm being paranoid" Poppy explained.
@Amaryllis Macmillan
"Oh, Poppy, that's just silly!"
She told her sister with a frown. She never wanted her twin to think that she didn't think of her as an equal. It actually made her a little bit sad that she would even think that.
"You know I'll always think highly of you."
She said with a sigh.
"As for being busy... You know how horribly one tracked I can be when I set my mind on achieving a goal."
So, maybe this was her fault. She had been busting her back to try to make it to where she was today and hadn't been as diligent with making time for her family as she should have been.
@Poppy Macmillan
She knew she was being silly! It was just hard being the twin sister of someone so successful, hell she was a bartender! Obviously something skipped the genes. "I know Mary and I'm sorry, its just those insecurities are coming at me a mile a minute and I don't know why" Poppy frowned a bit, not knowing what or why she was feeling this way. She knew her sister's determination. "Believe me I know and I'm so proud" she responded.

@"Amaryills Macmillan"
Amaryllis gave her sister a small smile. She knew that her twin often battled with insecurities that Mary didn't, and while it didn't make much sense to her, she just always tried to reassure her sister.
"You don't need to apologize! I'm just so sorry if I made you feel like you were less in any way because I think you are amazing."
She hoped to make her sister feel better but she wasn't sure how well she was really doing. She smiled a little bit when Poppy said she was proud of her.
"It is nice not to be on the bottom anymore."
She said, speaking of why she had worked so hard at work.
@Poppy Macmillan
Poppy didn't want Mary to feel guilty, it was not what she meant to do, she just wanted to tell her sister something. "I'm sorry I even put that thought in my head, look I know we're equal in a lot of ways, it just I miss you a lot and there are times when I run into people and they think that I am you and I do all these good things but honestly I'm just a bartender. I feel like my life is being wasted away somewhere" Poppy sighed.

"I'm glad you're rising to the top, even if it is taking forever, I'm just so happy and proud of you" Poppy said happily.

@"Amaryills Macmillan"
Amaryllis smiled softly over at her sister.
"I miss you a lot too."
She told her sister, she knew that they needed to start hanging out more again. It was something that Mary was determined that they were going to do.
"It doesn't matter what you do in life, Poppy, as long as you're happy then that's all that matters."
Amaryllis really meant it.
"Thanks, it means a lot to me that you're proud of me."
She always just wanted to make her family proud of her and to make a difference somehow. She was just glad that her sister knew how hard she was working and was proud of her for it.
@Poppy Macmillan
Poppy nodded, wanting nothing more then to tell her exactly where she was a bartender at but didn't want to hear the mouth of her family about how unprofessional and unsanitary it was. "I am happy, but there is just that nagging feeling like I am meant for something more but not sure what it is" she said to her sister.

"I'm always proud of you sissy" she said with a smile on her face.

@"Amaryills Macmillan"
Amaryllis smiled warmly at her sister when she said that she had the feeling that she was meant for more.
"When you find your calling, you'll know it. And you'll be amazing at whatever it is."
She said, pausing for a moment.
"Not that you aren't already amazing! Just some of us figure out what we're meant to do in life a little later."
She smiled, hoping that she was helping her sister feel better and not worse.
"Thanks, Poppy."
It warmed her heart knowing that her twin was proud of her.
@Poppy Macmillan
Poppy knew her calling but she also didn't want to push or rush it at all. She wanted to wait until she found the right person for it. "I know I want to be a mom and maybe a writer? But I don't think I'm good enough to be a writer, but the mom part, I know I will be good at it" Poppy said to her sister. Always loving kids and having the mentality for it as well.
"I know what you meant and thank you Mary" she said to her lovely sister, loving her with all her heart.
@Amaryllis Macmillan
Amaryllis smiled as her sister told her of her dreams. She could definitely see Poppy being an amazing mother. And she saw nothing wrong with the idea of dreaming to be a mother. After all, she looked up to their own mother who had always raised them so well.
"i'm sure you would do amazing as a writer! Why do you think I always had you proofread my essays before turning them in?"
She said with a smile.
"And I love the idea of having little nieces and nephews to spoil!"
Amaryllis had never thought of having children herself but she knew that she would love any children her siblings had.
@Poppy Macmillan
---
Permissions in this forum:

You cannot reply to topics in this forum