current time
Apr. 2021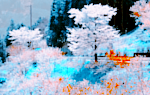 staff
Admin Xaria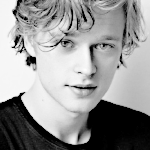 Admin Violet
Who is online?
In total there are
4
users online :: 0 Registered, 0 Hidden and 4 Guests
None
Most users ever online was
139
on Wed Jul 03, 2019 9:12 am
Credits
Skin & graphics made by Xaria. The Harry Potter franchise belongs to J.K. Rowling. All original characters belong to the respective user that made them along with their posts. No copyright infringement intended.
Page 1 of 3 • 1, 2, 3
Christmas time, mistletoe and wine. But preferably beer.
Fred loved coming home to The Burrow for Christmas. For their celebrations, all the extended family and friends were invited for an evening of food, drink and games. But, usually, those games went awry and usually ended up becoming general tomfoolery that the Weasley-Potter family were renowned for.
Grandma Molly had gone full out on the decorations that year: the Burrow was decorated to the last inch of available space, and even when there wasn't anymore, there were decorations on decorations. The table was laden with a feast, and drinks were flowing. Fred grabbed another beer as he turned up the stereo he had bought from Soho.
It was supposed to be Christmas carols and light music playing in the background, but Fred had opted for a different kind of vibe.
"Change my pitch up! Smack my bitch up!"
He danced, beer in hand, wondering how long he would get away with it until the grandparents told him off.
@James Potter
@Albus Potter
@Louis Weasley
@Rose Granger-Weasley
@Hugo Granger-Weasley
@Hermione Granger
@Roxanne Weasley
@Victoire Weasley
@Dominique Weasley
@Teddy Lupin
@Rosemary Dursley

A few of his family knew about a certain thing so far, but James still felt anxious about the Christmas holidays. He decided that he was going to dodge any questions related to his love life. Nobody was going to believe that he was focusing on school, but it was a good enough deflection.
James was amused by Fred's music choice.
"How long until you get told that Hugo can't listen to this?"
@Fred Weasley II

Louis was delighted that Cherry was joining him this year for his family's festivities. Last year, he had taken Carina. It seemed almost a lifetime ago, and he felt so much different now. Stronger, perhaps.

Hoping that Cherry was going to arrive soon, Louis made way to the main room where Fred was playing some strange music. It was practically blaring the house down. Feeling as though he may have to shout for a while, he stood near James with a glass of eggnog in his hands.

"What did you say?" He asked James, smiling.
"I was asking Freddy when he thinks he'll get yelled at as Hugo's a baby. When are we going to see that girlfriend of yours?"
@Louis Weasley

"Oh, what squirrels?"
He had completely misheard him.
@James Potter
Molly wasn't sure what to think of this year's celebration really. She loved her family for sure but they could be a bit too crazy for her sometimes. Anyways the girl still decided to show up there as always alone no friend with her. She just didn't have anyone to bring here.

She sighed at the music choice. This was something she would never listen. She just leaned against the wall and crossed her arms. She decided to not scream over this music. She wasn't here for this. So she just watched his cousins. She just waited until grandma says this isn't suitable music for little ones.

"I don't think we should do that right now,"
He said, beaming. Seeing Molly, he gave her a wave from across the room.
@Molly Weasley II
"Here Mols, grab a beer!"
Sneaking up behind his cousin Molly, he thrust a bottle of beer into her hand and clapped her on the shoulder.
"Dance?"
He offered ominously, before doing a sort of crazed version of the can-can next to her.
@Molly Weasley II

Hermione arrived at the Burrow with Hugo through the Floo; she figured to get a headstart so her son can spend some time with his older cousins. Hearing the loud music, she pulled out her wand and pointed at the source to turn it off.

"That was entirely too loud!"
Molly sent a wave back to Louis. And she looked at the beer bottle in her hand and sighed. She just glared at Fred. "I'm not allowed to drink yet," she said and put the bottle to a nearby table. when Hermione arrived with Hugo then she smiled at her. "Thank you aunt Hermione for turning this down. Didn't want to be one to ruin boys fun," she said with a chuckle. "Hey, Hugo," she said and sent a wave towards the boy.
@Louis Weasley
@"Fred Weasley"
@Hermione Granger
@Hugo Granger-Weasley
"Sure ya are! Awh..."
His gesture was completely denied. That only made him laugh, though.
When the music suddenly stopped, Fred made a roar of protest at first. Then, seeing that it was his Aunt with Hugo, he made sure to look nonchalant.
"Season's greetin' Aunt. Hugo, you grown?"
He asked him, putting his trapper hat on him.
@Molly Weasley II
@Hermione Granger
@Hugo Granger-Weasley

Rosemary walked into the Burrow and smiled at those who were there so far.

"I say we all do some volunteering this Christmas!"
"Hello Rosemary," He was glad the music was turned off for the time being. As much as it seemed Fred was having fun, he couldn't hear anything James was saying. "What should we volunteer in? He asked, interested. He smiled at his Aunt and Hugo.
Victoire arrived via floo with boxes of gifts and mushroom chips with Bill to her side; he usually gave his employees Christmas day off to spend with his families, and he had nothing to do, so he might as well see Victoire's family.
She immediately noticed Louis and ran up to him after placing the boxes on the floor.
"Baby brotherrrrrrrrrrrrr, hiiiiiiiiiii!"
Victoire gave him a big hug until she noticed Rosemary. She ended up including Rosemary into the hug.
So many relatives to greet!
@Louis Weasley
@Rosemary Dursley

So I'm a little left of center
I'm a little out of tune
Some say I'm paranormal
So I just bend their spoon
He didn't realize just how cramped the Burrow was nor did he realize the dedication to Christmas Victoire's extended family had. Bill was often unable to see his own family for the holidays, so he was glad to be able to have an actual Christmas for the first time in years. He wasn't expecting to receive anything, but he hoped the food was good.

After Victoire dropped her boxes on the floor, he stood by the boxes awkwardly unsure of what to do with them.
Hugo jumped around when he arrived at the Burrow. "Hiiiiiiiii! Where are the candy canes?!" He had his priorities.

"When are we going to open gifts?"
Domonique stumbled through the front door of the Burrow with her arms loaded with gifts, "Can I get a little help here?" She said as she felt herself start to lose her grip on the many boxes. She had gotten everyone gifts on her many travels around the world throught out the year and she was excited for everyone to see what she had gotten them.

Somehow managing to get out of the family's usual traditions early, Cherry headed to the Burrow with the Floo address Louis had given her. She had to take an Uber in order to get to a spot that would let her enter the wizarding world; lots of travel for one day.

Finally, she made it to the Burrow. There was already a lot of people there. Where was Louis?
At once Louis rushed forward to aid his sister in carrying her many boxes of gifts. She had really outdone herself this year!
"Salut, Dominique!"
He greeted, taking some of the mass as he carried it through to the corner of the room. Just as he placed them carefully in a pile beside the abundantly decorated christmas tree, a flare of green light caught his attention.
He was anticipating that it was Cherry, although it could be a number of different relatives arriving. Sure enough, however, it was her. She seemed a little flushed, and was looking around for him.
"Cherry! Dominique, mon petite amie,"
Louis took Dominique's hand once she was free of boxes, and practically dragged her to meet Cherry.
"Bonsoir mon chérie."
He had completely forgotten to switch to English, but kissed Cherry lightly on the lips all the same.
"Comment allez v-- how are you?"
@Cherry Darling
@Dominique Weasley
Sniggering at Louis, Fred turned to Victoire, took her hand, and raised his left.
"Common alley voo, monty sherry!"
He cried, and mimicked air kissing her cheeks in the most ridiculous way ever.
@Victoire Weasley

Victoire chuckled at Fred's jokes.
"Freddyyyyyyyyyy, want some mushroom chips?! My flavors for this year are egg nog, cinnamon, fruitcake, and peppermint!"
@Fred Weasley II

So I'm a little left of center
I'm a little out of tune
Some say I'm paranormal
So I just bend their spoon
James had drifted away from the growing crowd to grab some chocolate egg nog. He ended up returning to see some public display of affection.
"Ew, lovebirds."
He walked by Louis and flicked his shoulder teasingly.
@Louis Weasley

"Sure. Wait."
He put a finger up, stepped backward a few paces, bent down and opened his mouth. Then made a sound like a trained seal.
"Chuck 'em for me, silly voo plate!"
@Victoire Weasley

Grabbing one of the fruitcake ones, she threw it towards Fred's mouth.
"The train is coming. Choo choooooooo!"
@Fred Weasley II

So I'm a little left of center
I'm a little out of tune
Some say I'm paranormal
So I just bend their spoon
Page 1 of 3 • 1, 2, 3
---
Permissions in this forum:

You cannot reply to topics in this forum