current time
Apr. 2021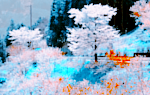 staff
Admin Xaria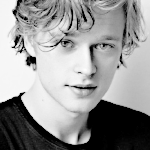 Admin Violet
Who is online?
In total there are
4
users online :: 0 Registered, 0 Hidden and 4 Guests :: 1 Bot
None
Most users ever online was
139
on Wed Jul 03, 2019 9:12 am
Credits
Skin & graphics made by Xaria. The Harry Potter franchise belongs to J.K. Rowling. All original characters belong to the respective user that made them along with their posts. No copyright infringement intended.
Aquila had been waiting for her date to arrive; where was he? Her date was that hunk of a transfer student most of her fellow classmates were obsessed with. She felt so lucky that he had picked her to be his Yule Ball date. If only she knew...

She stood by the concessions table drinking some punch. When was he going to get here? She wasn't going to spend all night in heels if she didn't have to.

Gabriella was growing bored with the ball already. In her first few years, they had been exciting, a chance to dress up and enjoy the experience but this year she had found herself without a date and just stuck more or less there by herself. It was far less fun that way. She was looking around, trying to find someone she might talk to when she spotted Aquila over by the punch bowl. She smiled a bit as she moved towards her friend.
"Waiting for someone, Quil?"
She said in a friendly enough manner as she took a cup of punch for herself.
@Aquila Malfoy
"Yes! How did you know, Gabs?"
Aquila asked playfully poking her friend in the arm.
"You know Alessandro? He's my date! Have you seen him anywhere by chance?"
@Gabriella Riddle

"You just have that look."
She said with a bit of a smile. She then laughed when Aquila playfully poked her arm.
"The new exchange student in your house? I've seen him but not yet tonight. I had no idea that you and him had a thing going!"
In honesty, she hadn't been as connected with her friends as she probably should have been, but there was always time to change that, right.
@Aquila Malfoy
Well, that was probably true. Aquila did look quite anxious for him to show up.
"It's not really a thing! He, for some reason, decided I was attractive enough to be his date!"
@Gabriella Riddle

[b]"Of course you're attractive enough! Don't be silly."
[b] She said to her friend, bumping her with her elbow as if in retaliation for her pinning her worth on whether a guy wanted to date her or not. But she was only having fun, she was happy enough for Aquila to have found a date even when she herself hadn't put forth the effort. Then again, she was a bit old fashioned and wanted to be asked out, not have to seek a date on her own.
@Aquila Malfoy
"I just don't know where he could be. What if I got stood up?! We'd have to hex him..."
@Gabriella Riddle

"You know I've got your back! We'll come up with something really good if he dares to stand you up!"
The thing was, she wasn't joking either. She truly would. She didn't have very many that she truly considered a friend, but Aquila was one of them.
@Aquila Malfoy
Aquila laughed. She was so glad to have Gabby in her life as a best friend.
"Like what? Using a charm to get rid of all his hair?"
@Gabriella Riddle

Gabby thought for a moment.
"Hmm, that just doesn't seem severe enough to me."
She tapped on her chin, thinking.
"Maybe slip him a potion to make him puke slugs for a week or something... Along with the hair thing."
Sounded like a good plan to Gabby. And one fitting it he would stand Aquila up on a night such as tonight.
@Aquila Malfoy
"I like the way you think! We'll show him what happens when you mess with a Malfoy!"
Who would stand up on their date anyway? Especially being the one who asked?
@Gabriella Riddle

"Especially one who's best friend is a Riddle!"
She said with a bit of a grin. She would always have her friend's back and if this boy was so stupid as to stand her up then he would regret it.
@Aquila Malfoy
She shook her head excitedly.
"You know what? Screw him! We can have fun ourselves! Let's rule this hall!"
@Gabriella Riddle

"Look around, Aquila, we already rule this hall."
She said with confidence. Because of course, the two of them could rule over those within the hall if they so wished it.
"But you're right. Forget him. It's his loss."
Gabby assured her friend with a smile.
@Aquila Malfoy
She observed the hall. Yep, they were totally the best-looking ones of the entire ball. Aquila put her chin up to try and put off an air of superiority.
"Let's go cause some chaos."
@Gabriella Riddle

Gabriella's smile was absolutely brilliant as she realized now that this was going to be much more fun than being stuck with some boring date after all.
"Chaos is my middle name."
She said jokingly.
@Aquila Malfoy
"If it already hasn't been, we should totally figure out how to spike the punch. That'll make the dancefloor fun."
Aquila's mood had drastically improved since the start of the ball.
@Gabriella Riddle

Gabby nodded her head.
"Good idea. And only one way to find out if it has been!"
She said, moving over to grab a cup of punch and taking a test sip. She frowned.
"Someone apparently tried... But it's so weak that it's not going to do much good!"
A sigh. If you were going to take a risk and spike the punch at the Yule Ball, you had better do it right! She handed the cup to Aquila as well to get her opinion.
@Aquila Malfoy
She frowned as she looked around to see if anybody might have alcohol on them. Aquila, in the meantime, took a sip of the punch and shook her head. It was definitely not spiked enough.
"We should see if Amara has some alcohol on her. She's usually good about that."
@Gabriella Riddle

---
Permissions in this forum:

You cannot reply to topics in this forum