current time
Apr. 2021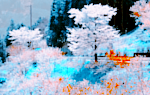 staff
Admin Xaria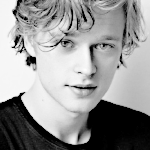 Admin Violet
Who is online?
In total there are
4
users online :: 0 Registered, 0 Hidden and 4 Guests
None
Most users ever online was
139
on Wed Jul 03, 2019 9:12 am
Credits
Skin & graphics made by Xaria. The Harry Potter franchise belongs to J.K. Rowling. All original characters belong to the respective user that made them along with their posts. No copyright infringement intended.
Alyn had been giving himself pep talks all afternoon. He hadn't been able to do anything productive all day, except stare at a blank piece of paper. Perhaps it wasn't too late to make an excuse: he could send an owl to the Gryffindor quarters, telling Alayna that something came up and he was sorry. But what would be a worthy excuse? Illness? That would mean he would have to
act
unwell for the entire evening.
No, that wasn't right. He wanted to see Alayna and go to the dance, and
not going
was taking a step backwards. He didn't want to upset her.
So, feeling rather sweaty and uncomfortable in his suit with red tie; he dithered about the great hall and frantically looked about for Alayna. What should he say first? Should he be formal, or just normal? This sort of setting put him on edge, let alone having to impress a girl...
@Alayna Nott
Alayna smiled when she saw Alyn arrive and walked over to him, "Hey. You look great. I like your tie." She said as she reached out and fixed it since it was a little crooked, "There. All better." She smoothed out her dress and smiled up at him
@Alyn Jordan
He held his breath in. Alayna was walking towards him. She had seen the red of her dress distinctly amongst the black and deeper colours of others' attire. She looked so beautiful, that he was instantly inspired to draw something from scratch. The painting he had made for her wasn't at all right after all.
She touched him, and he turned as scarlet as his tie.
"Mnthanks,"
He muttered, in a very small voice.
"You look... really."
Gulp.
"Nice..."
He couldn't look at her in the eyes again.
@Alayna Nott
Alayna giggled and cupped his cheek in her hand guiding his eyes to hers, "Hi. You dont have to be nervous. If it helps I'm a bit nervous too." She rubbed the back of her neck and laughed, "Let's just have fun."
@Alyn Jordan
Alyn looked at her, feeling the skin under her fingers burn.
"Yeah..."
He breathed,
"Let's get some drinks..."
Smiling at her, he thought about offering his hand. Maybe his arm? Going with that, he put out his arm for her to latch onto. This wasn't so hard, really. He just had to remember that this was a night he was supposed to be enjoying.
"Why are you even nervous?"
He asked, laughing a little,
"You don't seem like someone who ever is."
@Alayna Nott
Alayna nodded in agreement and took his arm when he offered it, "Such a gentleman." She walked with him to the drink table and poured herself a cup of punch, "Of course I get nervous. I'm a human, not a robot. And this is my first date since the break up with Dagger. So it's kind of... you know...." she said biting at her lip, unsure of what to say.
@Alyn Jordan
It was nice to be seen as a gentleman. He didn't really think himself as one. This sort of setting wasn't something he was used to, so he was just following along with everyone else. And what he'd depicted from books and stories. He poured himself a cup as well.
"A robot,"
Alyn chuckled a bit. He'd immediately imagined her as some kind of human-robot crossbreed. He liked drawing robots sometimes.
"Sorry. I wasn't laughin' at what you said,"
He assured her, annoyed with himself at the poor timing.
"Just the robot thing. Er... anyway. Yeah, I get it. Must be a bit weird."
In truth, he didn't
really
get it. He'd never had a girlfriend before, so he couldn't comprehend a break up. He just thought of it like a business transaction: when it was over, it was over. Then again, maybe she wanted to talk about it or something?
"Did you go out with him for long?"
@Alayna Nott
Alayna smiled when he laughed. He had a cute laugh, "I'm not upset. I like your laugh." She said with a smirk. She then bit at her lower lip and sighed, "We went out for about a year. He asked me to marry him. He met my family. Then one day my dad decided he wasnt good enough and sent me away. I never got to tell him where I went or why I left. So he thought I just left him."
@Alyn Jordan
Alyn smiled shyly. He could live with being cute.
He listened to what she said, and at first didn't think he was hearing correctly. Her Dad sent her away because he disapproved of their engagement? It was a little strange for two reasons: the first being that they were
that
serious about one another, and the second that her Dad was that strict. He knew she came from a pureblood family, but damn.
"Your Dad sent you away?"
He asked, perplexed.
"I mean, I remember you not being here for a bit but I didn't know it was that..."
@Alayna Nott
"Durmstrang. He felt maybe they could straighten me out. When that failed he sent me to Beauxbatons, in Hope's of me becoming a proper lady. When he was pleased enough with my progress he let me come back here. But only at the fear of having to hear my mother nag and mourn over missing me." She then realized she was rambling on and blushed, "Sorry. that was alot to dump all at once." She then went for the first subject change she could, "Do you want to dance? Let's see if you got any moves."
@Alyn jordan
---
Permissions in this forum:

You cannot reply to topics in this forum