current time
Apr. 2021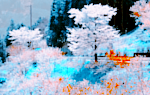 staff
Admin Xaria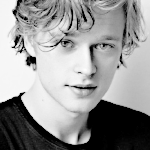 Admin Violet
Who is online?
In total there are
2
users online :: 0 Registered, 0 Hidden and 2 Guests :: 1 Bot
None
Most users ever online was
139
on Wed Jul 03, 2019 9:12 am
Credits
Skin & graphics made by Xaria. The Harry Potter franchise belongs to J.K. Rowling. All original characters belong to the respective user that made them along with their posts. No copyright infringement intended.
Having spent quite enough time with Wizards recently, Drogros decided he would venture out and see the country. His first place in mind was Loch Lomond: a vast, beautiful stretch of lake in the south of the country, usually surrounded by muggle tourists and their flashing cameras. Today, however, they were absent. There had been a forest fire not far from there, which Drogros was guilty of.
He felt nostalgic of the old times: times when you would cause chaos by a simple arson, and its knock-on effect would devastate livelihoods and villages. Gone were those times, though. They had the situation controlled within mere hours.
Drogros sighed. He threw a penny into the loch, and looked at his reflection. He saw, although no one else saw, his
true
reflection. The demon. It was horned and scaled and dark in complexion, and was grinning back at him. He wondered if there was anything, besides demons, that could see this beast.
@Nimue
Nimue had been venturing about the islands wanting to see all that was new since the last she roamed; she figured out quite quickly that her aura was prominent, so she decided to try and keep a lower profile.
She found herself in a beautiful area surrounded by trees and a nice source of water; this was going to feel rejuvenating. However, Nimue didn't expect to see a certain demon.
He didn't look remotely human to her. She could see the vile that reeked from within.
"What are you doing here?"
@Drogros

There was a strange aura about this place, and he wondered whether there were any creatures that resided inside there. He knew that Scotland loved their myth of the Loch Ness Monster, but he hadn't bothered to find out if it were true or not. Just as he felt the air change, his question was answered.

Well, it had certainly been a while since he'd heard that voice. But he knew it, none the less. He turned with a broad grin.

"Aha - so it's you," The demon grunted, cackling, "And I thought you'd gone to sleep forever. But I suppose I won't try to stop your meddling, this time." His taloned feet dragged as he approached her. "I'm here to stay, so you ought to get used to it."


"I thought you would've been exterminated by now. How have you managed to slip by for so long?"
How much did she miss in her centuries-long hibernation?
@Drogros

"Well, y'know,"
He began modestly,
"That human weakness of kindness and infallible trust. And the angels? Sometimes I think they're all sat up there, just letting us do as we please. They're not interested. They have their 'bigger plan'..."
He stood at full height. His long, emaciated form crookedly examining her gentle features. His long, bony hand grasped her chin; his claws lightly pressed at her flesh.
"I've missed you, my dear,"
He murmured mockingly,
"Such beauty is almost a sin. Are you sure you weren't born in my neck of the woods?"
@Nimue
She rose an eyebrow as she listened to the demon.
"Pacifists..."
Nimue flinched after Drogros touched her chin; she didn't want such filth on her.
"I reign from an enchanted forest, unlike your kind."
@Drogros

He laughed darkly.
"An enchanted forest."
He stood at full height, and still his long, skeletal arms almost grazed against the ground.
"And I wonder what happened to that one. Probably cut down by humans. Wood went to their wands. Fiendfyre put it to cinders."
He turned to face the lake, and several
parts
of him clicked excruciatingly.
"So what are you plans now? The land's so peaceful. You'll just get bored. Want me to plant a thought in some human's head so they go mad?"
He offered, almost kindly.
@Nimue
"Would they harm such a sacred place..? You and I both know how much it means to history..."
Has worldkind become more careless and selfish since her times? Nimue hoped that wasn't the case. Were there any other prevalent figures since she last walked on Earth?
"You're sick, sick."
@Drogros

He turned to her, the sockets of where his eyes would have been were dark, bottomless pits.
"I think humans are merely resourceful,"
He countered, innocently.
"But we might've had something to do with it. Oops."
He snickered.
"Oh dear. Feeling blue?"
@Nimue
"How much of the environment got destroyed..?"
@Drogros

"Well... let's think."
He turned his head skyward, and the strips of dark flesh covering his trachea threatened to snap.
"The industrial revolution was a bit of a snag. A lot more humans being made - disgusting - I know. Populace just went kaboom. Had to make more space, so a lot of it had to go. They burnt a lot of it to make new technologies... now that was definitely my doing."
He put a hand on his chest, looking impressed with himself.
"I just hated seeing them walking everywhere. Now they've all got fat, and lazy."
He laughed maniacally.
"Forget it. This isn't your place anymore."
He said, poking the centre of her chest with his sharp finger.
@Nimue
The industrial revolution? Just how much did she miss..?
"Is there anything that can be done to circumvent it?"
Nimue did notice that outside of Blackrock, the air quality was absolutely horrible in some places.
@Drogros

"Look,"
He began,
"You're determined, I get that. It worked great all those years ago. But you can't expect to pop back and unwind centuries' worth of damage. I'll get a bit cross with you if you got in my way, Nimue."
Demons didn't usually know how to make things better. It wasn't in their nature.
"Things are going great. People on this earth are relying on machines and magic to do everything for them. Pretty soon, there won't be any need for them to talk to one another or to go outside their homes and houses. And who would want to? It's not going to get nicer out here."
@Nimue
Well, he just gave her a little idea. Nimue just needed to look into all of her options and all of the new literature that had been written since she last walked the Earth.
"You think that's good? People are losing touch with each other and nature! They're social creatures."
@Drogros

Drogros cackled. It was the sort of laugh that sounded unnatural.
"My dear, I am a demon,"
He declared in amusement,
"Of course I think it's good. If goodness is something I can discern. We could say that it gives me intense pleasure seeing the world like this."
He pointed at the sun, that was beginning to set on the horizon.
"One day that sun won't rise again, you know. And on that day, we'll have more in hell than they have up there. There's no way they can win."
@Nimue
Nimue was feeling a wave of anger deep down that she didn't want to express; where were heroes like Merlin when the world needed them?
"You'll be stopped!"
More like she hoped he would be.
@Drogros

"I don't think I will,"
He said, tenderly curling a piece of her hair around his skeletal finger.
"There's nothing you can do about it."
@Nimue
She shivered as she felt his skeletal finger twirl her hair; he felt tainted. Very tainted.
"We'll see about that!"
@Drogros

Drogros suddenly grabbed a handful of her hair, and tugged it backwards harshly, bearing her neck.
"Gor'om haguul!"
He snarled, in his raw, demonic voice.
Then his bony shoulders started to shake - up and down - as he laughed menacingly. Bearing his long, forked tongue, he lapped it right across her neck.
"Meddling dog. Meddling. Dog."
@Nimue
Nimue began hyperventilating when Drogros started violating her boundaries. In an attempt to get him off before resorting to magic, she pulled out her leg to try and throw off his balance.
@Drogros

He grabbed her leg, and left a scratch with his claws as he swept away from her, lurking beside a tree.
"Well. As long as you know how I feel."
He smiled at her. Well - he was
constantly
smiling, anyway.
"Ta-ta for now."
Waving, he disappeared into the shadows.
@Nimue
She took deep breathes as she watched the demon suddenly disappear. Nimue needed to find a safehouse for her to plan from.

---
Permissions in this forum:

You cannot reply to topics in this forum