current time
Apr. 2021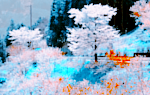 staff
Admin Xaria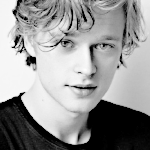 Admin Violet
Who is online?
In total there are
2
users online :: 0 Registered, 0 Hidden and 2 Guests
None
Most users ever online was
139
on Wed Jul 03, 2019 9:12 am
Credits
Skin & graphics made by Xaria. The Harry Potter franchise belongs to J.K. Rowling. All original characters belong to the respective user that made them along with their posts. No copyright infringement intended.
Hermione had a lot of worries as of late, but she needed to keep strong due to her position; she hoped that the upcoming Yule Ball would get Hogwarts in a more stable state once again. She figured it would be good for everyone to have a nice of safe, monitored fun. She sat in the staff room sipping on some tea to let herself be somewhere else other than her office, especially as it was one of the last Hogsmeade weekends before Christmas break would commence.
@Fred Weasley II
Occasionally, Fred went in the staff room to gather biscuits for the cabin. They seemed to have the best in there: all the thick choccie ones that they only gave the students as a treat near Christmas. So, equipped with a big plastic bag, he entered the room.
His Aunt was in there.
"Hey there,"
He chirped, tipping his hat.
"Got a lot more work after that Halloween thing?"
He asked her, looking through the cupboards to get his supplies.
@Hermione Granger

"Oh, hi, Freddy!"
Hermione greeted with her famously warm smile.
"How have you been?"
She chuckled as she gave a small nod.
"I've been making sure to be there for my nephews. They've been dealing with their own things, you know?"
@Fred Weasley II
"Hungry."
He said, gathering the biscuits and stuffing them in his bag. Once he had gathered as many as he could, he collapsed into the seat next to his Aunt. He may as well stay a while to chin wag with her.
"Oh, yeah, sure,"
He said, realising that James wasn't the only person affected by the event. Louis was as well. Sounded like he had an absolute
ball
though, so Fred wasn't too concerned about his mental well-being.
"I reckon they'll spring back quick. An', y'know, Pott-- James should realise that if he can get through this, he can prob'ly get through anythin'."
@Hermione Granger

Since she wasn't going to break Louis' trust, Hermione simply replied,
"School relationships are a funny thing. Do you know anything about Louis' new girlfriend?"
She
hoped
James would really get through it swiftly, but she knew how stubborn he got.
@Fred Weasley II
"Cherry? Sure, a bit."
He stretched his arms and his legs until they were completely splayed apart, and gave a long yawn.
"Ravenclaw. Head Girl..."
He tried to think of a nice way of putting it:
"... cuddly-lookin'."
He shook his head.
"Not what I thought Lou would go for, after that Malfoy girl."
@Hermione Granger

"What's her personality like? Is she anything like Carina?"
She figured any one of her nieces and nephews would know something due to being in school.
@Fred Weasley II
"Nah, don't think so. Unless she's one of these unsuspectin' types. Girls who seem sweet n' nice but then they're a devil once they've got ya in a relationship..."
He sighed, and scratched the side of his nose.
"But what I get from her - nice girl, really smart, easy-goin'. Likes books."
@Hermione Granger

That reminded her a bit of herself, except that she was more abrasive in her school days.
"How nice. Do you know what your cousins think of them?"
@Fred Weasley II
"Ah, yeah, I mean, I ain't heard any of them say anythin' bad about her..."
He didn't know all of his cousins' opinions at the end of the day.
Fred smirked at her.
"Why ya so interested?"
@Hermione Granger

"I don't want any of my relatives to get hurt. It's fortunate that Louis didn't get taken advantage of with how trusting he is."
@Fred Weasley II
"If ya want someone to worry about, worry about me,"
He said, laughing,
"I ain't been on a date since... I dunno. Feels like it's been years, though. Louis needs to give one of his girlfriends to me. He has too many of 'em."
He laughed.
"How's Hugo n' Rose gettin' on?"
@Hermione Granger

She chuckled. Oh, Fred was so funny!
"They're doing well. Hugo's adjusting nicely to the whole Hogwarts thing."
@Fred Weasley II
"Yeah?"
He decided NOT to tell her about all the snacks he was giving Hugo. She probably wouldn't approve.
"Rose hangs around that Scorpius a lot. Can't get away from these flippin' Malfoys, can we?"
He took out a pack of chocolate biscuits from his stash and opened them.
"I'm surprised I didn't get affected by that vine thing. Turns out it was right near m' clay shooter."
@Hermione Granger

"Scorpius seems to be a sweet boy; he can't help his family."
She rose an eyebrow.
"How did you find that out?"
@Fred Weasley II
"I walked into the bleedin' barrier."



"When I was out in the forest, with--"
Not with James. He didn't want to let Hermione know that he was with him, she may have thought him irresponsible.
"-- my 20 gauge. Wanted to do some clay pigeon shootin', walked towards it, slapstick moment of walking into an invisible wall."
He laughed and ate a biscuit.
"They still 'aven't figured out what that thing is, then?"
He asked her, meaning the vine.
@Hermione Granger

She shook her head.
"They haven't. I don't even know if they've gotten the aurors to pack a sample for testing... How did you manage to get out?"
@Fred Weasley II
"Didn't get in,"
He said, rubbing the side of his nose from crumbs. He appeared to be trying to eat the biscuits as a whole, and not going in half first.
"It's that Riddle git, ain't it?"
He tossed a bit of biscuit that had landed on his stomach, at the general direction of the coffee table.
"What if some weirdo planted it there?"
He suggested vaguely.
@Hermione Granger

"I must've misheard,"
Hermione responded with a small chuckle.
"My hearing isn't like it used to be."
All of the loud noises from the war had an effect.
"I think he did it. He made himself in charge of investigations. Hardly any of us has seen him in weeks."
@Fred Weasley II
"Don't get me started on that smarmy bastard,"
He muttered in detest,
"Why should we trust him? He's a bloody Riddle. He's probably stuck up there, knowin' he did it, with his balls all shiny and laughin' at us."
Sometimes he forgot that Hermione was his
Aunt
, and he shouldn't really talk that way in front of her.
"How's Camille now? She calmed down?"
@Hermione Granger

Hermione didn't know how to respond, but she knew her nephew was entitled to his own opinions.
"She's still shook up about it, but she's looking forward to the Yule Ball."
@Fred Weasley II
"So am I, but I ain't dressin' up. Bollocks to that."
He looked up at her like a guilty son.
"Er, sorry."
He needed to control his potty-mouth.
"Bet there's been a few of the teens goin' to you after that whole thing though."
@Hermione Granger

Well, that didn't surprise Hermione one bit. Formal and Fred didn't belong in the same sentence.
"Yes, they have. Louis dropped by one day. We had a nice chat."
@Fred Weasley II
---
Permissions in this forum:

You cannot reply to topics in this forum