current time
Apr. 2021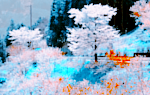 staff
Admin Xaria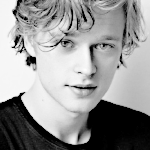 Admin Violet
Who is online?
In total there are
4
users online :: 0 Registered, 0 Hidden and 4 Guests
None
Most users ever online was
139
on Wed Jul 03, 2019 9:12 am
Credits
Skin & graphics made by Xaria. The Harry Potter franchise belongs to J.K. Rowling. All original characters belong to the respective user that made them along with their posts. No copyright infringement intended.
Page 1 of 2 • 1, 2
Fred woke up, and went outside his cabin. It was early - the sun had barely risen - and there was a sharp coldness to the air. He wrapped his gown tighter around his body, shuddering slightly, his novelty bear-feet slippers squelching against the dewy ground. Realising he should probably put on more clothes than just his pants, he went to go inside again.
But then he stopped.
The door of his hut, and the windows either side of it, were covered in a generous lashing of pigeon poo.
"Fuckers!"
He cursed to the air, slipping inside to grab his 20 gauge. Once he had it, he started loading in some shells and muttering to himself.
"Come out then, ya bastard pigeons!"
@James Potter

Needing an escape from all of the words he heard about himself, James decided there was no better place to go than his cousin's cabin. Who else would want to go there other than relatives and the occasional co-worker?
His sleep schedule had been very off as of late, but he needed to take some advantage of the fact he was actually getting up early for once.
"Mornin', Freddy,"
James greeted still dressed in his pajamas. He didn't feel like getting dressed when he wasn't fully awake. His brain wasn't remotely processing what Fred was yelling.
@Fred Weasley II

Fred snapped his head in James's direction so harshly, his neck cracked.
"Argh..."
He lowered the weapon. Better not have it going off in surprise.
"Potter don't - fuckin' - sneak up on me like that when I got a shotgun..."
He breathed, steadied, and smirked at him.
"Didn't know you existed at this time in the mornin'. Set an alarm for me?"
@James Potter

He wasn't even fazed; there was more important things for him to worry about since Halloween night.
James shook his head and yawned.
"No, my sleep's been out of wack."
@Fred Weasley II

"Ah, right, yeah, 'cause ya still want everyone feelin' sorry for ya."
He stuck the gun to the air, and looked down the sight. There weren't any pigeons flying about that morning. He was convinced that they were playing games with him, and pigeons were supposed to be dumb. The fact that they had outsmarted Fred was saying something.
Making a sound of annoyance, he lowered it again.
"Want some tea or somethin'?"
He asked, scratching his arse.
@James Potter

What the hell did that mean?
"Do you have no idea what I've been going through?!"
Was he really in this mostly alone?
"I guess."
@Fred Weasley II

"Yeah, yeah. C'mon in, then. Before our balls freeze off."
Sniffing, he opened the front door and stood the shotgun against the wall. The cabin wasn't
un
tidy. It was a sort of organised chaos. There were a lot of odd bits and pieces around, much like a man's shed. Things that he said would be handy to keep, but would never be used.
He grabbed a kettle, sniffed the interior of it, then filled it with water. Throwing it onto the stove, he lit a match and got the gas going.
"So go on then, tell me what'cha 'been through'..."
@James Potter

James entered the cabin and leaned against the barest spot on the walls he could find.
"Since Halloween, everyone's been calling me gay and saying that I'm a fa-"
@Fred Weasley II

"So, you're not then or...?"
He started picking the dirt out of his nails with a screwdriver.
@James Potter

"Well."
He widened his eyes at him, made some crazy hand gesture, then sort of shrugged.
"What's the complaint, then?"
The kettle had boiled and Fred turned to make the tea. He chucked a couple of bags in half-decent mugs and topped it with milk, then dashed the used bags in the bin. He handed James the tea.
"I'll be honest with ya, chump. I'm surprised that ya are, but, on the other hand, I really couldn't give a toss. You're still my idiot cousin."
He ruffled his hair.
@James Potter

Wasn't it obvious?
"it wasn't on my own terms. I hadn't even told Blanche when it happened. Now all of Hogwarts knows."
James held onto the mug waiting for it to cool down some before he drank it.
"Thanks..."
@Fred Weasley II

"Ah, well. Might've been easier this way, mate."
He got out some biscuits from the cupboard and put some into a bowl for them to share.
"At least ya don't have to pluck the courage each time to tell someone new,"
He reasoned,
"Now it's all out in the open, people'll know who you're about. Think people appreciate that."
He ate two biscuits at once, dipping them first in his tea.
@James Potter

"I wish it was that simple. I'm one of the few things everyone talks about now. I hate it. I just want to hide."
@Fred Weasley II

"So fuckin' what?"
Fred lowered his eyes at him, in almost distaste.
"Since when 'ave people not talked about ya?"
He sighed, digging his finger inside of his ear and rotating it somewhat.
"Fuck 'em."
@James Potter

James looked down. When wasn't he a hot topic?
"I wasn't ready to tell anyone, and now I'm forced to."
@Fred Weasley II

"Yeah but when would you've been ready, though?"
Fred lent one palm against his dining table, crossing one bear-foot- slipper behind the other.
@James Potter


Fred rolled up a newspaper silently while James was pondering, and mercilessly went
whack
at the back of his head.
"Stop bein' a dingbat, Potter,"
He tossed the newspaper onto a pile of other, older, yellowing papers.
"Just flippin' own it. You might be gay, but are ya a pansy? No."
He knocked back the rest of his tea.
"Wanna do somethin' manly?"
@James Potter

In retaliation after being whacked with the newspaper, he splashed his tea onto Fred. Good thing it got cold quite quickly.
"What were you thinking?"
@Fred Weasley II

"Grab that gun. Let's do some shootin'."
He nodded at a shotgun in the corner, and grabbed his own.
"Ah wait, lemme put a jumper on a sec..."
He put on a jumper, but was still just in his underpants.
"Right. Good to go?"
@James Potter

"What are we gonna shoot? My aim isn't the best despite being on the quidditch team in the past."
@Fred Weasley II

"Ah, don't matter,"
He waved his hand dismissively.
"We'll shoot a few clays. Then if those bastard pigeons get startled, I'll get 'em."
He marched out of the cabin with his gun slung over his right shoulder.
@James Potter


"Why would we get in trouble? I'm staff. And I say it's flippin' okay."
Pff - getting in trouble.
He made way towards the forest.
"I gotta place here I built a clay shooter. It's kinda near that place where the vine grew though."
Hopefully he could get back to it...
@James Potter

Page 1 of 2 • 1, 2
Similar topics
---
Permissions in this forum:

You cannot reply to topics in this forum