current time
Dec. 2020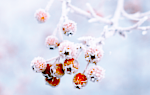 staff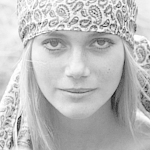 Admin Xaria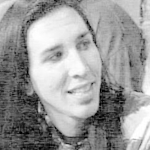 Admin Jules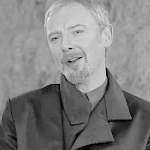 Admin Violet
Who is online?
In total there are
7
users online :: 0 Registered, 0 Hidden and 7 Guests
None
Most users ever online was
139
on Wed Jul 03, 2019 9:12 am
Credits
Skin & graphics made by Xaria. The Harry Potter franchise belongs to J.K. Rowling. All original characters belong to the respective user that made them along with their posts. No copyright infringement intended.
Having only transferred to Hogwarts in September, Jaromir was still getting to grips with the castle and its layout. One of the first places he had stumbled across was the duelling room: a vast, and usually empty space with spectator stands surrounding its floor. These sorts of places were encouraged to be used at Durmstrang, but it seemed as though Hogwarts priorities resided elsewhere. With the exception of his own sister, he hadn't managed to acquire an opponent.

He didn't necessarily consider duelling to be his strong suit. He had good, quick reactions and could keep up the pace; but he felt as though his speciality resided in combative transfiguration.

The duelling room was empty, as it normally was, and he walked to the centre of the room. If anything, he could always let out a bit of steam at target dummies.
Carina had been walking up to the astronomy tower when she passed by the open door of the dueling room. That was odd. It wasnt usually used except for lessons. She stepped inside and saw one of her housemates, "Are you lost or something? No one ever comes in here." She stepped out of the shadows into the light so he could see who it was and see she wasnt a threat.
@Jaromir Krol
"Bombarda maxima!"
The target dummy burst into smithereens. Satisfied, although not outwardly so, he moved forward to repair the target back to its original form. Just as he did, however, he heard footsteps echo dully across the floor. Thinking first that it could be a teacher saying that he couldn't be in there, Jaromir stood straight and held his wand between two hands.
But it wasn't. It was a girl. A blonde.
"You look azthough you're the one lost,"
He said, not looking at her but the splinters on the floor, to which he said:
"Reparo."
@Carina Malfoy
"And why would you think that?" She walked across the floor to the other wall before leaning against it, "Are you new here? I dont think I've seen you before. I'm Carina Malfoy." She said pushing a strand of hair behind her ear
@Jaromir Krol
"I am,"
He replied,
"Transferred from Durmstrang thees September gone."
His accent, although it didn't roll the Rs, sounded vaguely Russian. It was a Polish accent, but Polish people often commented on it, saying that it sounded more western European. To a British or American person, they would probably say 'Slavic'.
Jaromir eyed her over.
"And what are you doing here, Carina Malfoy?"
@Carina Malfoy
Carina smirked as he spoke, "I was going to the astronomy tower and noticed the open door. I was curious. As I said earlier, no one ever really comes in here. Outside of dueling club. What are you doing here?" She asked with a raised eyebrow as she pushed off of the wall and walked over to him, "Did the dummy steal your lunch money?" She asked in a teasing but playful tone
@Jaromir Krol
He smiled at her. She was quite funny.
"You duel, yes?"
He looked about her person to see if she had her wand. It was surprising the amount of Hogwarts students who walked around without it: at Durmstrang, that was a bad idea. You would instantly become a target, and the teachers wouldn't have a problem with that. Lesson learnt.
"You are more than just... blonde hair and pretty lips, aren't you?"
He smirked.
@Carina Malfoy
"Yes, I duel. I'm known to be quite gifted with a wand." She smirked and looked him up and down slowly, "Does Durmstrang live up to its hype? They say they take dueling seriously there." She blushed a bit at his statement about her lips and chewed on her bottom one, "I'm alot of things. Just full of surprises."
@Jaromir Krol
"Show me."
He nodded pointedly at the spot several paces in front of him. Then he raised his wand, and stood with his feet slightly apart.
"Duelling... it always iz serious, Carina."
Shooting at the count down on the wall, it began to descend from ten.
@Carina Malfoy
"You sure you wanna do this, Newbie?" She said with a laugh in her voice. She went to the spot and raised her own wand, "Dont say I didnt warn you." She watched the count down and as soon as it hit zero she cast her first spell, "Confringo!"
@Jaromir Krol
Slightly surprised that she opened with that particular spell, Jaromir only had a short time to react. He had a feeling that Hogwarts students would rely primarily on hexes to distract and disfigure a target: not leap into a destructive spell with potentially devastating effects.
"Accio manekin!"
He called hastily, and the target dummy flew in the way of the spell. It reduced it to splinters that showered down on top of them.
He grinned at her.
"You're not... do you say... 'playing nice',"
But he seemed delighted at that.
"Incarcerous!"
He called, shooting the spell at her.
@Carina Malfoy
Carina shielded herself from the flying debris and laughed, "I'm not known for playing nice with others." She jumped to the side just barely dodging the spell. She looked around and quickly pointed her wand at a dummy, "Oppugno." She then watched as the dummy launched itself at Jaromir and got to her feet
@Jaromir Krol
"Reducio,"
He muttered, sounding bored.
The target dummy reduced to the size of a pebble, and fell at his feet. He needed a distraction spell.
"Baubillious maxima! Calvorio!"
He quickly spun off several spells at once: the first a flash of white sparks, and together with the curse.
@Carina Malfoy
Carina turned to the flash of light before she felt herself get hit. She reached for her head and felt her jaw drop. Her hair. "Oh now its personal. Anteoculatia!" She said pointing her wand at his forehead then immediately following, "Alarte Ascendare."
@Jaromir Krol
---
Permissions in this forum:

You cannot reply to topics in this forum