current time
Apr. 2021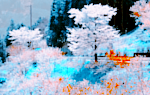 staff
Admin Xaria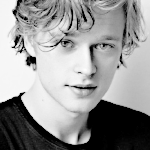 Admin Violet
Who is online?
In total there are
5
users online :: 0 Registered, 0 Hidden and 5 Guests
None
Most users ever online was
139
on Wed Jul 03, 2019 9:12 am
Credits
Skin & graphics made by Xaria. The Harry Potter franchise belongs to J.K. Rowling. All original characters belong to the respective user that made them along with their posts. No copyright infringement intended.
Page 4 of 4 •
1, 2, 3, 4
First topic message reminder :

She felt the waves crash by her as her toes dug deeper into the warm, golden sand. Never had she thought there'd be new magical islands in the area; Nimue was unaware of all of the changes made on Earth since she faded into obscurity all those years ago.

Merlin would enjoy this...

It felt foreign yet so familiar. The cooing of the seagulls. The bright, blue skies. The sun's rays. It felt pure. It felt natural.

Nimue didn't realize she was blocking the view. She was basking in the moment.

---
When she opened the curtain, Indigo smiled slightly.
"Yes, I like that."
He moved forward and unbuttoned the coat, then tucked the blouse into her skirt a little more.
"I wanted to get you someone versatile, so when you go home from Blackrock you won't get cold. You can take off the coat, shoes and gloves while you're walking around here."
He pulled her hair forward, and re-arranged it.
"You look completely gorgeous."
He was proud of his deed today.
@Nimue
Oh, so those things
did
have a purpose!
"How cold is it outside of Blackrock?"
Nimue didn't know what month it currently was. She smiled at Indigo. Lots of helpful humans around here!
@Indigo Macmillan

When Fred eventually burst through the door of the clothing shop, he saw Indigo looking inside of a changing room cubicle. The expression on his face showed that Nimue might have said something peculiar, and apparently he didn't know how to respond.
To break the tension, Fred tapped on his shoulder.
"Got the coins. Lucky I brought a bit with me,"
He explained breathlessly, and pushed some into Indigo's hands.
"Think again."
Indigo replied, holding out his hands for more coins.
"What the- how much does girls' clothes cost?! Bloody 'ell, here ya are!"
He stuffed them into his hands, and saw beyond the curtain. Nimue was looking very pretty with a flowy sort of skirt and a silky lace top... thing. Fred blushed.
"Y'look really... nice..."
Fred didn't see Indigo roll his eyes from behind him, as he paid the shop clerk for the clothes.
@Nimue

She smiled not understanding why Indigo found her question a bit odd. Surely not everyone was from England.
"Thanks! It's a bit itchy, but I think I'll get used to it."
Ah, the joys of synthetic material.
@Fred Weasley II

"Yeah. Well it suits ya."
He probably would have bought her jeans and a t-shirt or something. Indigo said that he was leaving, and nodded at Nimue. Good - at least he wasn't sticking around.
"So,"
He said, leading her out of the shop,
"Now we got ya lookin' modern, we probably need t'just get ya out in places."
@Nimue

"What places are you thinking? I see tall boulders with carved faces in the distance! What are those for?"
Was it a shrine for worship?
@Fred Weasley II

"Decoration, I guess,"
He said, not really knowing.
"This... probably ain't the best place to get a load of wizard culture. This place is all designed around Hawaiian stuff, I think. It's more of a holiday place, y'know for people who wanna get away for a bit."
He pondered.
"We could take the floo to Diagon. Or to Hogsmeade."
@Nimue

More of a holiday destination? That made sense she supposed, especially if it was apparently much colder outside of here.
"Where do you think would be better for me to learn?"
@Fred Weasley II

"Hmm... well. Hogsmeade is nearer t'the castle..."
Oh. Shit.
"'Ang on. D'ya think your magic will get through wizard enchantments?"
He asked, thinking of the ones surrounding the castle.
@Nimue


"Ah, ace. Well. That's that sorted then. Let's floo there, shall we?"
He went towards the Wiki Wiki shack, then paused.
"Er... d'you know how to floo?"
Did they have that a medieval times?!
@Nimue


Hmm. What if she got it wrong, and ended up somewhere entirely different? He couldn't afford that. Seeing that twat's blond head again, he called out:
"Oi, Macmillan! Apparate Naomi to Hogsmeade, would ya?"
Indigo glowered at him, and sighed dramatically.
"I am not a mule. I'm busy, Weasley"
"Oh fuck off you are,"
He said impatiently, grabbing him and dragging him over.
"Just do this other favour, and I'll owe ya one.
Begrudgingly, he seemed to agree.
"Right. Macmillan'll sort ya out. Just stay where ya are, and I'll find ya."
He told Nimue, then to Indigo:
"Three Broomsticks, alright?"
Rolling his eyes, Indigo grabbed Nimue's hand and disappeared at once.
@Nimue

Page 4 of 4 •
1, 2, 3, 4
---
Permissions in this forum:

You cannot reply to topics in this forum