current time
Apr. 2021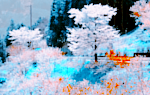 staff
Admin Xaria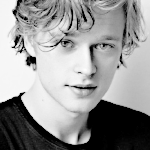 Admin Violet
Who is online?
In total there are
3
users online :: 0 Registered, 0 Hidden and 3 Guests :: 1 Bot
None
Most users ever online was
139
on Wed Jul 03, 2019 9:12 am
Credits
Skin & graphics made by Xaria. The Harry Potter franchise belongs to J.K. Rowling. All original characters belong to the respective user that made them along with their posts. No copyright infringement intended.
Page 3 of 4 •
1, 2, 3, 4
First topic message reminder :

She felt the waves crash by her as her toes dug deeper into the warm, golden sand. Never had she thought there'd be new magical islands in the area; Nimue was unaware of all of the changes made on Earth since she faded into obscurity all those years ago.

Merlin would enjoy this...

It felt foreign yet so familiar. The cooing of the seagulls. The bright, blue skies. The sun's rays. It felt pure. It felt natural.

Nimue didn't realize she was blocking the view. She was basking in the moment.

---
That was a whole lot of them!
"Have there been any inventions?"
That was such a trick question.
@Fred Weasley II

"Huh? Inventions? You mean... since Merlin's time?"
Quite a few.
@Nimue


He had the power to tell her absolutely anything. Opportunity weighed out consequence.
"There's this one invention,"
He said, unable to keep a straight face.
"Where ya kiss a chubby, half-naked guy, and ya get about fifty year's good luck."
Well, it was worth a try.
@Nimue

Anything was possible in the future, was it?
"Is it like kissing a frog and it turning into a prince?"
@Fred Weasley II

"Yeah, exactly like that!"
Hang on a minute...
"Are ya callin' me a frog?"
Or a prince.
"Yep. Turn right into a prince."
Risky business.
@Nimue

"Hmm, okay!"
Fred was quite nice. She had forgotten what humans felt like too. Nimue leaned forward to give him a small kiss.
@Fred Weasley II

Okay. Okay?! Okay...
She approached him, and immediately his expression switched from glee to apprehension - and stunned excitement. Her lips were like small cushions on his, and when she drew away he had that dreary-eyed, half-conscious look about him.
The lady of the lake just kissed me.
Although he wanted to kiss her again, there was a part of him that felt like a complete bastard. He'd tricked her. Bit of a
Lestrange
move, really.
"Yeah... y'got all the good luck now,"
He said, blushing,
"I'm a Prince now. Wahoo."
She was so bloody gorgeous, and sweetly ignorant. Anyone could take advantage of her, really.
"So. The first thing I gotta do as a prince is to protect ya. That just comes with the role."
@Nimue

"Ooooh, I see! Is your family like royalty?"
Nimue really just went with anything.
@Fred Weasley II

"Err..."
It was so tempting to just say 'yes'. But, he felt as though he'd already gone too far with this. The guilty part of him needed to confess, even if he could say anything to have her kiss him again.
"Not really,"
He said gingerly,
"I ain't no prince, really, Nimue. I'm just a guy."
He put his arms up in defeat.
"A guy who just wanted t'kiss ya."
Pretty shitty of him, really.
"But I meant what I said about protectin' ya!"
He went on, earnestly, and in desperation to earn some redemption,
"There's gonna be all kinda of scum out there, worse than me, wantin' to, er, take advantage of ya. I won't let that happen, though. Promise. Come live in the forest, and I'll protect ya."
@Nimue

Was that the case? Why didn't he just say so to begin with?
"Have the people gotten more evil over the centuries..?"
Safety
would
be important due to her status.
"If they don't know I exist, I could blend in!"
@Fred Weasley II

"I dunno about that, but there's plenty of scum about, yeah."
He nodded to her.
"The only way ya gonna blend in is if ya get up to scratch with modern life,"
He mused,
"Well - at least ya know what ice cream is now."
One less thing to worry about.
"Maybe we should get ya some modern clothes, have you go about Diagon for a bit. Wizard places."
@Nimue

"Modern clothes? I hope they're comfortable!"
Well, she had some decent priorities at least.
"Have they changed since I last roamed?"
Duh! Modern was the descriptor.
@Fred Weasley II

"Clothes or wizard places? Well, yeah, both 'ave changed. Probably quite a bit."
He thought he was probably the
worst
sort of bloke to style a woman. His Mum's clothes would probably make her look older, and his sister's clothes might make her look younger. Maybe Dominique or Victoire would have better ideas. Then again, he didn't want them asking him questions.
"Need to get someone to style ya and do all that... fashion stuff."
@Nimue

"Are there any around here? I don't know how much traveling has changed. Are there more efficient methods?"
@Fred Weasley II

"Blackrock is a wizard area,"
He explained,
"We got brooms, we got floo and some can apparate. There's also portkeys, but they're only usually used for specific events where ya need a load of people in one location at once.

"We could head up to the shops and bars, see if there's any clothes shops around. I got a few galleons on me, back at the lockers."
@Nimue

There were no Muggles around here. That made this not too bad. There wasn't that risk of being hunted down.
"Okay! I want to see all that there is!"
@Fred Weasley II

"Yeah! C'mon then girl!"
Laughing, he made way to the shore and started climbing back up the beach. At this time, there were a few more people around. He saw Leonides Belvedere smoking a cigarette outside the Wiki Wiki Shack, and another boy he knew was looking at Leo in disgust while he browsed for records. Hmm.
Yeah, he had no idea where clothes shops were.
Ah - wait a tick. Fred went up to Indigo, and bonked him on the back of the head.
"Oi. You'd know if there's any women's clothes shops 'round 'ere, wouldn't ya?"
"Why?"
Indigo snapped, furiously re-arranging his hair.
"Do you think you'll get a glimpse of a girl in her underwear?"
Fred clopped him again.
"No, you twat. My friend here hasn't got a change of clothes. We need to get her some."
@Nimue
[/b]

Nimue followed after him as she saw a whole array of buildings that were erected off the shore. So many places to explore! They looked so different from the brick and wooden buildings she was accustomed to.
She waved and smiled at the blonde man Fred was talking to.
"Hello!"
@Fred Weasley II

Indigo didn't do favours for Fred Weasley. But, looking at this woman and her peculiar choice in beach clothing, he could tell that she needed some help. Passing Fred without another word, Indigo approached her.
"Hello."
He replied, eyeing her over.
"Come on, I'll take it from here."
He offered her his arm.
"Right... yeah, go with him, Ni-- Naomi. I'll meet ya in a bit, just need to sort out some money out for it."
Said Fred, but looked as though he didn't want to leave her. Typical. He was so pathetic.
@Nimue
Was she to call herself Naomi now? This was so confusing! Nimue held out her arm for the other man.
"Where are we going?"
@Indigo Macmillan

"This shop just up here,"
He said,
"They're not the most refined of places, but there are a few pieces in there that are acceptable."
Entering the small shop, it seemed to be just them and a girl sat behind the counter eating chocolate and reading a magazine. She didn't look up when they entered. Indigo guided her to the changing rooms, and opened the curtain for her to step inside.
"Okay. Take off those wet clothes, and I'll pass you some things to try on. Do you have any particular preferences?"
He asked, raising a brow at her.
@Nimue
What kind of clothing did she prefer?
"I like pretty ones that are comfortable."
Was that a good start? She didn't know of any trends or styles that were popular.
Nimue walked into the changing room. Hm, this was small yet oddly sizeable.
@Indigo Macmillan

"Okay. Wait here."
That gave him lots of leeway, so he was glad of that. He returned with a pair of boots, a skirt, a blouse and a coat as well as some accessories she could pair with it. Passing the items through the curtain, he said:
"Here. Try those."
In his opinion, she was going to look very cute.
@Nimue
She grabbed the items he had gotten for her. Was he sure they'd be good in a beach setting? Nimue was afraid she could overheat in the coat, especially with the gloves. She put on the boots, blouse, skirt, and the jewelry before stepping out of the changing room.
"How do I look?"
@Indigo Macmillan

Page 3 of 4 •
1, 2, 3, 4
---
Permissions in this forum:

You cannot reply to topics in this forum