current time
Apr. 2021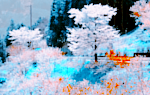 staff
Admin Xaria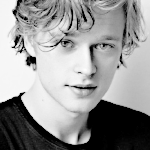 Admin Violet
Who is online?
In total there are
7
users online :: 0 Registered, 0 Hidden and 7 Guests
None
Most users ever online was
139
on Wed Jul 03, 2019 9:12 am
Credits
Skin & graphics made by Xaria. The Harry Potter franchise belongs to J.K. Rowling. All original characters belong to the respective user that made them along with their posts. No copyright infringement intended.
Page 2 of 4 •
1, 2, 3, 4
First topic message reminder :

She felt the waves crash by her as her toes dug deeper into the warm, golden sand. Never had she thought there'd be new magical islands in the area; Nimue was unaware of all of the changes made on Earth since she faded into obscurity all those years ago.

Merlin would enjoy this...

It felt foreign yet so familiar. The cooing of the seagulls. The bright, blue skies. The sun's rays. It felt pure. It felt natural.

Nimue didn't realize she was blocking the view. She was basking in the moment.

---
She was one of those girls who probably
bathed
in milk.
"Yeah..."
... and washed her hair in a stream...
"Just."
... and sang to robins in winter.
"Wondering. Where... are you from?"
@Nimue


"A forest. Nimue. From a forest."
Hmm.
"Well... I kinda live near a forest as well..."
@Nimue


"Hogwarts castle grounds. I work there, at the school."
@Nimue


"Who are you?"
He asked, finally.
@Nimue


"The lady of the lake?!"
This was supposed to mean something, he knew it was. Come on - school, learning, access those memories.
Nimue
and
Lady of the Lake
meant something to him, and finally he had pulled it together. He pointed at her in alarm, as though he had just seen her standing there.
"Oh my god! You're that woman?! What! Ya kiddin' me, right? This is a joke?"
Somehow, he knew it wasn't.
@Nimue


"Yeah... I didn't think ya were."

This wasn't a joke: she was convinced, one way or another, that she was this Lady of the Lake. He was set to believe her, really. He had felt that there was something not quite human about her.

"Bloody hell... what are ya doin' 'ere? Of all places? Weren't you around when Hogwarts was first formed?" He asked, astounded.


"I was. It was getting boring being on the other side of the veil..."
@Fred Weasley II

Fred didn't really know what that meant, but this was very exciting.
"So you knew Merlin? And Arthur? And those weird painted-faced court jester blokes? Merlin's beard... this is amazin'. Imagine, Fred Weasley, first to see the Lady of the Lake!"
He wished he had a camera.
"Still wanna assist us wizards, do ya?"
He asked cheekily.
@Nimue

"Merlin was as wonderful as you've heard. I miss him so much..."
She was unable to find him on the other side otherwise she may as well have stayed there.
"If there is anything that needs my assistance, yes. They don't do legendary tasks like they used to."
@Fred Weasley II

This was such a weird conversation. It wasn't as if she missed her parents from being away from home for a little bit. She was missing
Merlin
, as in the one from yonks ago. The guy who had revolutionised wizards like him. Well, not like him, but others.
"Er..."
He said blankly.
"I'll think of somethin', hang on,"
He told her, thinking very hard.
"Why don't we go for a swim or somethin'? Then I'll have time to think of some legendary tasks for ya. Bet there's loads of those... legendary tasks. I bet."
@Nimue

"Like what?"
she asked smiling. There was so much history to catch up on.
@Fred Weasley II

Fred was already hot-sand-hopping his way towards the sea, where his feet were instantly relieved by the cooled part. He splashed his way through to waist height, then waved out to her.
"I found a legendary task!"
He called, chuckling.
@Nimue

Nimue followed after him in the water with no hesitation.
"What is it?"
@Fred Weasley II

"Look."
He pointed through the crystal clear water, to the sand at their feet.
Then, he scooped up some water in his hands, and splashed her, laughing.
@Nimue

Nimue gave a puzzled look before laughing.
"What are some things that have happened since Merlin passed?"
@Fred Weasley II

She was ridiculously cute. He wondered what her skin felt like. It was probably like silk.
"Oh y'know, just er..."
If only she knew that he was the
last
person to ask such a thing.
"Only been knockin' around myself for twenty years, and my history knowledge ain't great..."
What could he tell her?
"Few battles n' stuff last century. Big, bad wizards like Grindelwald and Voldy. Er - Voldemort. He was the most recent,"
He explained, feeling it strange to be explaining this.
"You knew Slytherin, right? Had the same ideas as him, brought everythin' to a point where it was all anti-muggleborn and stuff. Then this one guy turned it around. My uncle, actually."
Hmm.
"Lots of people reckoned Dumbledore was a descendant of Merlin, he's another great wizard of the twentieth century. But no one actually knows if he is. Decent bloke, though."
What a historian he was.
@Nimue


"Harry Potter. Yeah, big time. Ended the war and he was only seventeen. Bonkers ain't it?"
He wished he was a bloody... whatever she was. Then he might sound proper, look majestic, have long curly hair and a torso carved by gods. Then she might look at him differently.
"Still dark wizards about though. They pretend they're not, but they are."
@Nimue
"That's so young! Are there any books on it?"
She had no clue how many books existed nowadays.
@Fred Weasley II

"Yeah, quite a few."
He went in deeper, and began to tread water. His long dreads spanned out behind him like bobbing ropes.
"Let's think... there was this one this one bloke wrote. Is Potter The Real Hero? or somethin' - you don't wanna read that, load of crap. Er, I mean, rubbish. The best is probably The Boy Who Lived, I like The Chosen Few as well, 'cause it brings in the Weasleys and that. They helped a lot. I dunno, just about everyone and their bleedin' uncle writes a book about those days..."
He looked at her.
"Don't tell me you're into readin' a load."
@Nimue

Page 2 of 4 •
1, 2, 3, 4
---
Permissions in this forum:

You cannot reply to topics in this forum