current time
Apr. 2021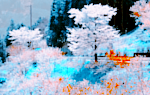 staff
Admin Xaria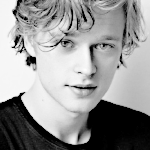 Admin Violet
Who is online?
In total there are
5
users online :: 0 Registered, 0 Hidden and 5 Guests
None
Most users ever online was
139
on Wed Jul 03, 2019 9:12 am
Credits
Skin & graphics made by Xaria. The Harry Potter franchise belongs to J.K. Rowling. All original characters belong to the respective user that made them along with their posts. No copyright infringement intended.
Page 1 of 4 • 1, 2, 3, 4
She felt the waves crash by her as her toes dug deeper into the warm, golden sand. Never had she thought there'd be new magical islands in the area; Nimue was unaware of all of the changes made on Earth since she faded into obscurity all those years ago.

Merlin would enjoy this...

It felt foreign yet so familiar. The cooing of the seagulls. The bright, blue skies. The sun's rays. It felt pure. It felt natural.

Nimue didn't realize she was blocking the view. She was basking in the moment.

Weekend! Beach! Ice cream!
Gone were the days where you had to wait for summer to roll around: Blackrock was twenty-something degrees in late November. Feeling as though he wanted to strip down for a bit and swim in the sea, Fred got the floo from Hogsmeade and then immediately changed into shorts. He couldn't decide what ice cream he wanted, so he had two.
Now he was trying to simultaneously eat them as he patted down through the sand towards the sea.
But then there was this like
light
. Except it wasn't a light, but he felt momentarily blinded. He thought what he was looking at was a woman, but the woman was carved by angels and appeared something not of this world. His mouth turned agape as he stared.
@Nimue

Nimue bent down upon seeing a seashell; it was the little things. How could something simple be so beautiful? She was totally unaware of just how more populated the wizarding world was nor was she aware of any possible aura she could be emitting. It was probably just the sun being
very
bright however for late November.
Holding onto the seashell, she turned around to see a young man who appeared to be in awe.
"Hello."
@Fred Weasley II

Fred laughed weirdly. It wasn't like any other he'd uttered before.
"Hi..."
He breathed, dreamily.
A lot of the ice cream on his right-hand cone slopped onto the sand. He hadn't noticed.
"What're..."
What are you? How are you? What are you doing? Who are you? What did he want to say?
"What have you doing?"
He managed, stupidly.
@Nimue

'Are you okay?"
she asked as she got closer to this young man. Was this a normal occurrence?
@Nimue

"Er... yeah?"
He looked around, as though he was just waking up from a dream. That's right: Blackrock, weekend, ice cream. That thing.
"Yeah, I'm fine,"
He laughed nervously, and felt himself going red.
"So you, er... come here often?"
This was either a comedy or a tragedy, but he couldn't decide which.
"I mean - forget that - bad line, hah. I mean, what ya doin' here? On the beach? Today."
He went to lick an ice cream, but he found it depleted.
"Argh, shit."
@Nimue

Her eyes widened listening to the other. How much has this planet changed since her abscence?
"I'm Nimue."
That would totally get a normal reaction.
"I was exploring."
@Fred Weasley II

"You're Nimue?"
Weird name, he thought. It was ringing a bell. Wasn't there a dirty magazine he had in his youth, where a girl was called
Nimue
? Hmm, no, maybe not.
"I'm Fred."
He pointed out at the sea.
"Nice, ain't it? I think, deep down, we Brits know our beaches are shit. This one pretty much confirms that."
He looked at her again. She was ridiculously beautiful. It was like he was looking at an oil painting.
"Er... yeah, so. Nimue... you ain't been here before?"
@Nimue

"I haven't been here before. There's many places I haven't been to."
@Fred Weasley II

"Ah, right, nor me!"
He really wasn't getting the extent of what she was saying.
"You want this one?"
He asked, showing her a slightly melted, but untouched ice cream in his left hand.
@Nimue


"Think this one is strawberry?"
He looked at it, not remembering what he had ordered now.
...
What he had interpreted as a flavour question, was actually - literally - what
is
it.
"Eh? You dunno what ice cream is?"
@Nimue


Fred grinned.
"Try it, then."
He held the cone out for her to take.
@Nimue


"Err..."
He scratched his head, thinking.
"Cream,"
He began slowly, ticking the ingredients off his fingers,
"... ice."
He blinked.
"Trust me, it's good."
@Nimue


"Ah, right, yeah. Hang on."
He gestured the other ice cream out to her. It was pretty much just the cone now, but there was still some ice cream at the bottom.
"Get ya tongue. Kinda..."
He lapped across the ice cream.
"Then like..."
He demonstrated a cone-biting procedure.
"Than ya dip your nose in it..."
He ventured, feeling playful.
@Nimue

"What does ice cream usually look like? Is that thing ice cream?"
She pointed at the cone.
@Fred Weasley II

"Nah, that's the cone. This is the ice cream bit."
He pointed at the stuff gradually melting over his hand. He practically pushed it into her hand, the one he hadn't licked, and cleaned the residue off his fingers.
This girl was strange. There must have been something more to it: she can't have been a witch. Unless she grew up in the confines of a basement that her awful, barbaric parents locked her in. Feeling as though his mind was whirring too much, he felt as though he just had to ask the straight question:
"How come you don't know this stuff?"
@Nimue

Is ice cream supposed to be all watery? Nimue felt the cone that was being shoved into her hand. It felt a bit sticky.
"I've never seen them."
@Fred Weasley II

"But that's pretty much like - I dunno - not knowing what a fork is."
He smiled at her encouragingly.
"Go on, girl, just take a lick. Go onnnn."
@Nimue

"I think I know what a fork is."
Take a lick? Okay...
Nimue stuck her tongue out into the cone allowing the tip of it to touch the melted liquid.
"Is it supposed to be like water?"
@Fred Weasley II

Damn. She looked so beautiful, and sweet, and his heart was positively aflutter. He felt like watching her was something he
shouldn't
be doing, or allowed to do.
"Er... yeah..."
He murmured distantly, basking in her beauty.
"No... like milk, more, I... think."
He really badly wanted to sniff his armpits, just to ensure that he had used deodorant that morning. More often than not, he did. He felt like an ugly, deformed sea creature next to her.
@Nimue

"Oh, okay."
She never really had milk, or at least haven't had it in centuries, but it made sense.
"Are you okay?"
Nimue asked with a small smile. He seemed to zone out a lot.
@Fred Weasley II

Page 1 of 4 • 1, 2, 3, 4
---
Permissions in this forum:

You cannot reply to topics in this forum