current time
Apr. 2021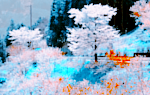 staff
Admin Xaria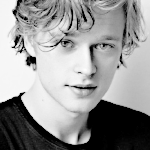 Admin Violet
Who is online?
In total there are
3
users online :: 0 Registered, 0 Hidden and 3 Guests
None
Most users ever online was
139
on Wed Jul 03, 2019 9:12 am
Credits
Skin & graphics made by Xaria. The Harry Potter franchise belongs to J.K. Rowling. All original characters belong to the respective user that made them along with their posts. No copyright infringement intended.
Page 1 of 2 • 1, 2
It was Camille's favorite time of year; what wasn't there to enjoy? The holidays drew closer and closer along with the snowy days and warm cups of hot cocoa. Winter was such a beautiful, tranquil time. Naturally, to mark the occasion, it was time for the annual Yule Ball. Even though it had begun as a part of the Triwizard Tournaments, it had become a tradition over the past few years to give students and a staff a chance to unwind and have fun before leaving or staying for the winter holidays.
She twirled around in her
ballgown
excited for everything to commence. Camille was hoping everything would go well and that everyone would enjoy themselves. She did
not
want a repeat of that chaotic Halloween night that kept her up in fear.
"Hello, students and staff!"
greeted Camille from a makeshift podium in a heavily modified Great Hall for the occasion.
"It is time for our annual Yule Ball! Remember our ground rules to stay safe and have fun. I shouldn't have to repeat them as they're all over the building and floor. Don't instigate anything, be kind!"
With that, the music commenced setting the tone for the night.

Wow! His first ball! This was going to be exciting! As his style wasn't exactly formal, his mother had to help him pick out a suit; it looked like something you'd wear to show your Sunday best. Hugo was amazed at just how different the Great Hall looked. On instinct, he went to the concessions table to see what snacks were being offered.
Penelope didn't have a date, but that was okay as she was just so happy to be able to spend time with her friends before they went their own way for Christmas break. The hall looked so beautiful! She admired how much work Headmistress Voclain always put in to make school functions enjoyable.

"Want to dance?" she asked somebody random.
Most, if not all, of the faculty were assigned to keep an eye on the students and make sure that they didn't end up going out into the heavily shielded Forbidden Forest; they didn't want a repeat of Halloween night, especially so close to the holidays.

He paced around near the doors to the Great Hall. He seriously didn't want Nicoleta nor Alessandro doing anything stupid that it would jeopardize their safety.
Faye wasn't too worried about there being another incident in the Great Hall like Halloween. The Professors seemed to have it under control, and they could all look forward to an evening of festivities. She couldn't believe that it was already nearly Christmas, and soon she would be going home for the holidays. Hopefully she would see Narks during that time.
Wearing a
flowy dress
she stepped into the hall and immediately saw Professor Samuels. He looked very handsome. Feeling suddenly giddy and caught up in the spectacle of it all, she went to him and said:
"Good Evening, Professor."
@Diethelm Samuels
This may be the last formal occasion he attended at Hogwarts, so Louis was keen to make it one to remember. The Great Hall was unrecognisable: like an ice palace. He felt very proud to have Cherry at his side, in their matching attire. He quite liked wearing suits, and
this one
was one he had chosen himself.
"It looks like it all might melt,"
He commented to Cherry, smiling at her.
@Cherry Darling
Blanche, with her hair in high pigtails and a
lolita style outfit
, practically ran into the Great Hall and clapped excitedly.
"Eee, Professor! I love it!"
She called up at Voclain.
Feeling she wanted to find James and get a drink, she made way across the dance floor. She really hoped he would turn up tonight, despite his want to hide away recently.
Just as she was, however, she heard a voice. Turning, and hair flowing, she smiled at Penelope Skeeter.
"Sure!"
She said, and took her hand to a nice dancing spot.
@Penelope Skeeter
Scorpius wished that he'd arranged to meet one of his friends
before
entering the great hall, because now he was feeling rather shy and self-conscious in his
shimmery jacket.
He kept tugging down the sleeves, and straightening the tie, and looking at everyone else's feet. Going to the edge of the room, he decided that he'd only move until he saw Rose or Albus, or one of his sisters.
"What you lookin' at?!"
She shouted down someone's throat.
Yeah - she'd turned up there wearing a
velour tracksuit
- but this one was her best, and it was
well lush
. Just let the Proffies say something, She'd much rather get detention than give this a miss.
Fred hadn't dressed up, but he'd put on some cologne at least. Now his leather jacket didn't smell so much of its usual concoction: bonfire, fertiliser and talc. He'd even washed his gloves! That was good enough, wasn't it?

Having been in the great hall from the start, he was now helping himself to snacks and refreshments. This was probably why he couldn't live alone: he'd been spoiled too much by Hogwarts and Granma Molly's food. Note: must find a girl who can cook.


This was the first time Cherry had an actual date to a formal. It was such a nice, yet so alien feeling. The Great Hall looked quite nice not being in its usual form.
"If it does, it'll be more authentic."
This was going to be a good night.
@Louis Weasley
Carina entered the ballroom and was impressed with the aesthetic. She saw her little brother and walked over to him, "Hey there, Scorp." She smiled down at him and tugged his sleeve down a bit," You look great"
@Scorpius Malfoy
Alayna was a bit nervous about the Yule Ball, but she didnt know why. She stood by the snack table as she searched for her date. She blushed a bit as she thought of Alyn which made her even more nervous.
Ashton stood against the wall as he watched the crowd slowly start to file into the Ball. His eyes scanned over some of the girls and he even smirked and winked at a few of them. But he was looking for one girl In particular, Amara, his date.


Domonique had volunteered to help with the dance. She saw it as an opportunity to see both her brother and Javier, and she figured she could properly introduce the two. She recognized the blonde head of her brother a d walked over to him, "Louis! Tu m'as manqué, cher frère." She then noticed the girl he was with, "Oh. Hello, I'm Dominique."
@Louis Weasley
@Cherry Darling
Jaromir didn't really like how bright it was in the hall that evening. The floor was practically glowing white. At one point he tried to strike up a cigarillo, but was told that he couldn't do it there. What was a formal without smoking? He was accustomed to a blanket of smoke hazing around the ceiling as the night wore on. He was quite sure there wasn't any vodka or krupnik either.
He wore
all black
for the night, and was lingering around the edges of the hall - watching people dancing in vague interest.
"Hi Carina,"
He said in a croaky voice.
"You look really lovely."
She always did for formal occasions. He felt a little more comfortable seeing her, but wondered whether she was going to leave him shortly.
"Who is your date?"
He asked, believing that she probably had one.
@Carina Malfoy
Narkissos wore a simple hand-me-down of his father's that was a bit dated; he cared more about looking professionally than anything else. He immediately went to look for Faye upon entering the Great Hall. Ah, there she was with one of the new professors.
"Hello, Faye, professor."
@Faye Phiera
@Diethelm Samuels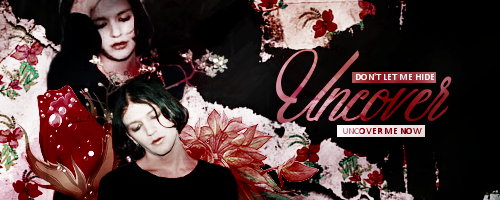 Andy was sporting a suit that channeled her inner k.d. lang; she never looked to good in dresses, and she found them to not be her style. It wasn't hard to find Kayleigh with her extremely tacky style.
"I'm gonna laugh if ya get away with wearin' that."
@Kayleigh Owens
Kayleigh puckered her lips in a duck face, and looked at Andrea.
"You look well weird,"
She said, snorting in laughter.
"Everyone in 'ere looks like a ponce. Wanna throw some shapes?"
@Andrea Ross
"Yeah, sure, I'm bored. Do ya know if anyone's spiked the punch yet?"
It'd be nice to feel a little buzz, especially on a night like this.
@Kayleigh Owens
Elaisa had no date for this event so she was here all alone. She just wished she could have found someone before this. The girl walked into the room was in her
Yellow Dress
and saw here many dresses been worn and even some other things by girls. She hoped that she won't have to spend way too much all alone here. She looked around the room and tried to find people she could spend time with but everyone who she saw seemed to have a date or friends here. She sighed at that.
For once Molly actually had the date for Yule Ball. She had never expected this to happen. She just wasn't sure what to think of this. But here she was in the
red dress
and hoping her date will show up. They had agreed to meet here at the ball and not before it. She wasn't even sure why he had asked her to be his date. It's not like they talked much before this. Anyways she was waiting for him.
@Alessandro Jilani
It was her time to shine; Aeris wanted to stun and impress at the ball. She didn't have a date, but it meant she could act like a strong, independent woman. That was always a good idea.

She spun around letting her dress twirl the perimeter of where she stood. "Hey, everyone!"

Andrew didn't really even bother to get himself a date for this ball. He came here just because it seemed to be a fun enough event or he just could make it be more fun. The boy walked into the room and he was even wearing a black suit. Yes, he did own one.

The boy looked around people. He barely knew anyone to be honest. He never bothered to learn names. He wondered who could be his first victim.
Page 1 of 2 • 1, 2
---
Permissions in this forum:

You cannot reply to topics in this forum