current time
Apr. 2021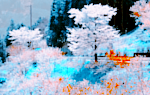 staff
Admin Xaria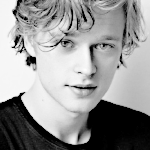 Admin Violet
Who is online?
In total there are
3
users online :: 0 Registered, 0 Hidden and 3 Guests
None
Most users ever online was
139
on Wed Jul 03, 2019 9:12 am
Credits
Skin & graphics made by Xaria. The Harry Potter franchise belongs to J.K. Rowling. All original characters belong to the respective user that made them along with their posts. No copyright infringement intended.
Carina made her way to the Black Lake in Hope's of finding Louis there. When she saw a familiar blonde head she smiled and picked up the pace, "Louis?" She stopped when she rea hed him and chewed at her bottom lip nervously, "Can we talk?"
@Louis Weasley
Louis had seen Carina walking across the grounds, and had frozen. He was just about to head back to the castle anyway, and it was just his luck that she happened to be there - alone. There were very few options he had. He wasn't really the type to hide from someone, as much as he was trying to avoid an interaction. So, hoping that she wouldn't notice him, he decided to walk in the direction of the quidditch pitch instead.
Louis?
She'd seen him. Louis stopped walking. He turned to face her, but wasn't smiling. His eyes dropped to the ground.
"Hello, Carina. I've just got to give Lakelyn something. Can this wait?"
@Carina Malfoy
Carina shook her head when he asked if she could wait, "No. Not really. I really need to talk to you." She rubbed her arm nervously before she began to play with the locket around her neck. A tell tale sign that she was nervous about something, "Do you remember what happened? While we were under the influence of whatever that was when everyone went temporarily insane?"
@Louis Weasley
He should've known that wouldn't work. He ceased trying to get away from her. There was no point in being rude now. That was something he couldn't really manage to do.
It didn't surprise him that this was the nature of the discussion.
"No, I don't remember,"
He said honestly, and really he didn't. He had only gone by what Cherry had told him in the hospital wing when he'd woken up.
"But Cherry and a few others have told me since then what had happened."
Louis's voice wasn't necessarily cold, but it didn't hold the same warmth that it usually did.
@Carina Malfoy
"What's with you? Why are you acting like I'm the problem? I remember clearly. You made moves on me Louis. You kissed me. You told me I was yours." She could feel tears starting to well up behind her eyes. She always got emotional when it came to Louis. And she hated it. "I just wanna know why? We were told that thing enhanced our emotions. Not create ones that weren't already there. So why?"
@Louis Weasley
He internally cringed. Hearing what he had said and done always had this effect.
"No, Carina,"
He said, in a would-be stern voice. As much as he didn't like to see girls cry, he felt as though being curt with her was the only way to deal with it. The thing was, he wasn't very good at sounding stern.
"That's not what it was. It didn't enhance our emotions, it poisoned our perception of morals. The reason I did those things was because I had no concept of right or wrong."
That wasn't entirely accurate either. At the moment, it was only speculation as to what actually happened to them. Theories had been said by the Professors, but they were struggling with it.
@Carina Malfoy
"Right and wrong? You've never been good with that you thought it was the right thing to break up with me and completely break my heart. But how could that be the right thing? I dont even recognize you anymore, Louis. I thought we could still be friends. But I honestly want nothing to do with you anymore. I'm over this. And I'm definitely over you." Sure, she sounded like a bit h. But she wouldnt let him have any power over her anymore.
@Louis Weasley
"Okay."
He said this rather simply, and turned away from her. If that was what it took to keep her off his back, then he supposed it had to be. A large part of him felt terrible for being so stern with her, and again for playing with her feelings. It didn't matter that he hadn't meant to do those things, evidently he had hurt someone here. Hurting people wasn't in his best interests.
But, he did wonder, whether her hating him was for the best.
"See you."
He walked back towards the castle.
@Carina Malfoy
---
Permissions in this forum:

You cannot reply to topics in this forum