current time
Apr. 2021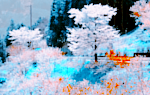 staff
Admin Xaria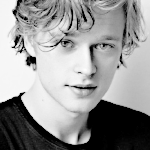 Admin Violet
Who is online?
In total there are
4
users online :: 0 Registered, 0 Hidden and 4 Guests :: 2 Bots
None
Most users ever online was
139
on Wed Jul 03, 2019 9:12 am
Credits
Skin & graphics made by Xaria. The Harry Potter franchise belongs to J.K. Rowling. All original characters belong to the respective user that made them along with their posts. No copyright infringement intended.
In the abandoned art classroom...
Alyn was just putting some finishing touches onto a piece that he'd started a little while ago. It was a scene of Hogsmeade streets, which he eventually wanted to charm so that the little paintings of people moved around. At the moment he wasn't at the level to do that sort of magic, but part of the excitement of learning was finding out. He had a vision, and knew he would see it through to the end.
He thought about what happened last month with Alayna Nott. She had told him to 'find her' if he wanted 'help'. Alyn had been too nervous to do that, so he kept his head down in any classes they shared together since then. She had probably forgotten what happened by now anyway.
@Alayna Nott
Alayna was walking down the hall when she saw a light on in the abandoned art classroom. She raised an eyebrow and poked her head inside. She was surprised to see Alyn in there, "Whatcha doing?" She asked as she stepped inside closing the door behind her. She walked up behind him to see what he had been working on, the smell of her perfume prominent in the otherwise dusty and musty classroom, "That's really good."
@Alyn Jordan
Alyn's hand jerked a bit on the painting. He had taken his eyes off from it in alarm, and saw Alayna walk into the classroom. Cursing under his breath, he hurriedly took out his wand and corrected the mistake he'd made. Then his paintbrush went
clatter
on the floor, and she was rounding behind him quite confidently.
Where did she get that confidence from?
"Oh - um - thanks. It's just - y-yeah, not much. Thanks."
All he could do was stammer. He must have sounded like a complete twit. His face turned red, and he refused point-blank to turn around and look at her in the eyes.
@Alayna Nott
Alayna smiled and reached out and brushed a stray curl from his face, "Red looks good on you. You're pretty cute when you're all flustered. Do I make you nervous, Alyn?" She bit at her bottom lip as she looked him up and down. She liked playing these little games. It was fun. Maybe she could have more fun with him.
@Alyn Jordan
Pretty cute
, was he, really? His throat was quivering. He felt suddenly very conscious about everything: the way he was sitting, the sort of expression he had, whether he'd worn the right shoes, did he brush his teeth properly that morning...
"N-no... you're fine. I mean you're okay. Well - not like that..."
He was extremely flustered.
"Am - am I in your way, or...? Did you, er, want to use anything?"
He couldn't think straight at all.
@Alayna Nott
Alayna shook her head, "Calm down. Take a deep breath. Just relax." She noticed his frustrations getting worse as he began to stutter, "I was actually looking for you. I was wondering if you already had a date for the Yule Ball. And if not, if you would possibly want to go with me?" Alayna wasnt normally one to ask people out, she preferred to be asked. But she knew he would be too shy to do that sort of thing.
@Alyn Jordan
He didn't know whether her words were helping or not. Once he got into a state of social anxiety, it was very difficult to pull himself out of it. He wanted the ground to swallow him up, if truth be told. That would probably solve everything at once.
"Er... the ball?"
He questioned stupidly, now looking at her. This wasn't just a cruel joke, was it? She was older than him, and was extremely pretty. He didn't really feel up to her standards.
"Are you serious?"
He asked quietly.
"I - I mean. I didn't know if I was goin' to go. But... yeah. I mean, I'd like that."
He blushed up to his ears. This was the first time he'd been asked
anywhere
by a girl.
@Alayna Nott
Alayna smiled when alyn said yes to attending the ball with her, "Great. we can go to Hogsmeade together so we can find you something to wear that will match my dress. I hope you look good in red." She looked back at the painting and smiled, "You're really talented, you know. Maybe you could do me one day." She then realized how that sounded and laughed, "I meant paint me, of course."
@Alyn Jordan
Alyn didn't even realise that was a thing. When it came to formals and balls and things, he had absolutely no idea. This would be the first one he had ever attended with a date, and the only other ones he had been to were hosted by Hogwarts. So, he was quite lucky that Alayna knew what to do.
His face was still very red and he was hyper aware of her being close, but at least she went to his paintings. That was something he could talk about quite comfortably... usually.
"Thanks,"
He said quietly, realising that his hand was shaking a bit. He let out a nervous laugh.
"Yeah, I- er, knew what ya meant."
He was quite sure that he would be drawing her as soon as possible. Whenever he interacted with someone new, he usually wanted to draw or paint them.
"Usually when I do people, or portraits, they're not necessarily accurate. More like a caricature or how I imagine them in some kinda space age, time-twisty, alien elf world."
He looked at her.
"Your features are great to work with,"
It seemed more natural now that he was talking from an art perspective.
"They're nice and round, feminine."
He closed one eye and levelled her up.
@Alayna Nott
Alayna was interested to see how he would see her in some weird alternate universe. She grabbed a chair and sat down and crossed one leg over the other, "Alright. Let's do it. Draw me." She put her hair up in a messy bun and licked her bottom lip, "I wanna see how you see me."
@Alyn Jordan
"Er... I- erm. Okay, I'll try..."
He didn't want to make her expectations too high.
He grabbed a pencil at first, moved away from the canvas he was working on and took up a pad. Due to the pressure of getting this right, he thought pencil was probably the safest place to start. He didn't want to keep ripping off pages of ink because it wasn't quite right.
"So... yeah..."
He chewed the chord of his hoodie string and squinted at her.
"Hmm. So... the dress is red, right?"
Finally, he began to draw something.
@Alayna Nott
Alayna watched as he sketched across the pad. the way he chewed on the hoodie string was actually quite adorable. she smiled and nodded, "Yeah. Its red." She watched him as he studied her features and continued to work on the paper. It was fascinating to watch his features change as the drawing got more intense.
@Alyn Jordan
"Okay... I'm gonna work with that. Kinda just. Amp this up a bit..."
He probably wasn't making a lot of sense, but he didn't think about it. He was in the zone. At one point he paused, stretched his head back and held the pad at arm's length, then laughed nervously and started erasing something. He'd given her a little too much
volume
in the brassiere area.
Kind of a habit of his.
"So. What do you like?"
He asked, out of no where.
@Alayna Nott
Alayna tried to sneak a peek at the drawing but couldn't really see due to the angle he had the pad at. When he asked what she liked she shrugged, "Well, I like shopping, fashion, i like to swim. I enjoy going to the beach. As for classes, I'm rather gifted at charms. What about you?"
@Alyn Jordan
"Hm. Should've drawn you as a mermaid, then,"
He laughed, and actually winked at her. Alyn did, the majority of the time, have confidence. Drawing someone was a comfortable nest for him where he could be himself, and not the stuttering idiot she had endured before.
"Charms? Yeah, I like charms too. But my favourite is transfiguration. At some point I'm going to teach myself how to animate my paintings, and bring them to life. For now though, they're just the muggle kind. Hope you don't mind."
He looked at his drawing.
"Hmm. Think I wanna paint this, actually. It would work well with watercolours."
He put the pad to his chest.
"I'm not showin' it to you until it's done, though. I don't like to show anything half-finished."
@Alayna Nott
Similar topics
---
Permissions in this forum:

You cannot reply to topics in this forum