current time
Apr. 2021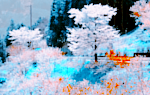 staff
Admin Xaria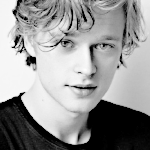 Admin Violet
Who is online?
In total there are
3
users online :: 0 Registered, 0 Hidden and 3 Guests :: 1 Bot
None
Most users ever online was
139
on Wed Jul 03, 2019 9:12 am
Credits
Skin & graphics made by Xaria. The Harry Potter franchise belongs to J.K. Rowling. All original characters belong to the respective user that made them along with their posts. No copyright infringement intended.
Page 1 of 2 • 1, 2
Marco couldn't believe that he managed to punch someone on Halloween. It just didn't seem natural of him in the slightest, he was better than that. The Hufflepuff ran right to Bathroom, and wanted to be as far away as possible, and he was trying to forget that night.
Why did he have to get bit?
It wasn't him, and what was he teaching Bianca? It wasn't right, and he knew that all to well. The sound of footsteps, and he cried, and shouted.
"It's taken, please turn around."
god he was guilty.
@Andrea Ross
Andy went to the haunted bathroom to cut some class time; it was a lecture day, and she absolutely couldn't stand potions.
"Ya think I'm a snitch? I don't snitch!"
she replied as she hung out at the sink to try and smoke. She wanted to be cool, but all it did was make her cough.
@Marco Valenti
The boy moved away from the stall, and he said.
"I just wanted to be left alone."
Wiping the tears away from his eyes. It was horrible.
@Andrea Ross
"If ya wanted that, ya could've just gone to one of those hidden corridors. This is for skippin' class and breakin' rules."
@Marco Valenti
"Doesn't Myrtle cry? How isn't it for people like me?"
It was where the ghost constantly moaned and cried.
@Andrea Ross
"Myrtle cries 'cause she wants to snog any boy that catches her fancy, but she can't 'cause she's a ghost. Boohoo."
She heard too many whispers of Myrtle having a crush on Macmillan.
@Marco Valenti
He felt bad for Myrtle and could sense this girl didn't like her.
"You don't like her do you?"
@Andrea Ross
She shook her head.
"Most of the school find her a nuisance. She's annoyin' to be around whenever she decides to say hi. If she pops up in ya sink, ya leave immediately."
@Marco Valenti
"It wasn't her choice to die, ya know. Maybe she just wants a friend."

Wipeing away his tears and then looking at the older girl.
"What house are you in?"
@Andrea Ross
"Pervin' on people in the bathroom just 'cause ya a ghost isn't how ya make friends."
She heard too many stories in the corridors.
'Gryffindah."
@Marco Valenti
"She's had a rough life. Try having your life stolen."
The ghost didn't do any harm to him, so he didn't have a problem.
"I figured. Hufflepuff."
@Andrea Ross
Andy didn't care about Myrtle's story. Yeah, it's tragic, but it didn't excuse her ghostly antics.
"Was the tie not obvious to ya?"
@Marco Valenti
"It was just a question!"
This was why he was crying people were cruel.
@Andrea Ross
Marco knew Myrtle could be annoying, but it took getting used to her.
"I know, but at one point she was just like us."
Wasn't everyone annoying at this part in their life? Myrtle didn't have chance to grow out of it.
@Andrea Ross
"We all die, ya know?"
It was important to Andy that he knew that.
"Most of us don't come back as annoyin' ghosts."
@Marco Valenti
Of course he knew that they add died, but he really didn't need to be reminded.
"I'm well aware that we all die. Not all of us die young though!"
He didn't think Myrtle knew any better to begin with.
@Andrea Ross
"Isn't it like seven billion?"
asked Marco confused.
@Andrea Ross
Andy slapped him up the head.
"Yeah, there is. And how many do ya reckon die young?"
@Marco Valenti
"A lot. You know suicide rates are high!"
This Puff was
not
comprehending what she was trying to get at. That was frustrating.
"Ya, and I was speakin' in general outta billions."
@Marco Valenti
"Is caring apart of those billons?"
Because he liked to think she didn't care.
@Andrea Ross
"Are ya one of 'em morality watchdogs?"
She really didn't get what point he was trying to get at.
@Marco Valenti
"Morals aren't important. You shouldn't be mean."
@Andrea Ross
Page 1 of 2 • 1, 2
---
Permissions in this forum:

You cannot reply to topics in this forum