current time
Apr. 2021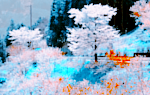 staff
Admin Xaria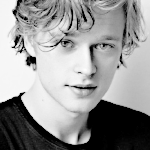 Admin Violet
Who is online?
In total there are
4
users online :: 0 Registered, 0 Hidden and 4 Guests
None
Most users ever online was
139
on Wed Jul 03, 2019 9:12 am
Credits
Skin & graphics made by Xaria. The Harry Potter franchise belongs to J.K. Rowling. All original characters belong to the respective user that made them along with their posts. No copyright infringement intended.
There were only a few people that James wanted to see at the moment, and Blanche was one of them. He needed some sort of sanity while being stuck in this predicament. Plus, it appeared they had a lot to talk about from all the whispers he had been hearing.
James hated not being able to have much privacy, but he had to make do with the situation.
@Blanche Labelle

There wasn't many flowers growing on the grounds other than daisies and dandelions, so Blanche picked the grass clean yesterday and managed to gather quite a lot of them. There was a lot of roots and dirt still attached to the ends, but the sentiment was there. She wanted to do anything she could to put a smile on James's face, after he woke up and realised what had happened.
She went into the hospital wing and asked for James's bed. It was a little too near to the door, she thought. He could probably hear murmurs from outside.
Parting back the curtains, she smiled brightly at him.
"It's meee!"
She cried, passing over the weeds she had collected. James looked pale.
"This better be the last time I have to visit you in here, they're going to have a permanent bed for you soon."
Despite her cheeriness, she was worried.
@James Potter
A slight smile appeared on his face when Blanche arrived. Not too long after, it drifted away and he began to cry. James managed to quickly put on a sound-proofing spell to prevent eavesdroppers.
"Why is this happening to me? I'm not ready. I'm not ready."
@Blanche Labelle

Oh no...
She expected him to be a little upset about it all. At least he remembered everything, and he didn't find out a nastier way - like with vicious name-calling. Blanche immediately jumped onto his bed and pulled him into a tight hug.
"Oh Jamesy! It's okay, it's okay..."
She ran her hand up and down his back comfortingly.
"Don't be scared. It's all going to be okay!"
@James Potter
"I don't even know what happened. I haven't told anyone, yet I've been hurled faggot multiple times within the past two hours! I don't understand..."
He hadn't come out to Blanche yet, but it was obvious at this point.
@Blanche Labelle

Oh shit. So he
had
found out that way. Blanche silently cursed the faculty for allowing that to happen, given that this was something fairly sensitive.
"Don't listen to them,"
She said, still hugging him,
"Listen to me. The majority of people will accept you for who you are, and there will always be a few that will try and put you down. But that's the way it always has been. About you being Harry's son, about you being attracted to who you're attracted to... it's not something you can change."
She gave him a great big kiss on his cheek.
"I'll be ready with the live maggots to dunk over anybody's head who gives you a hard time..."
@James Potter
His cheeks were covered in wet and dry tears. It was a wonder how he wasn't feeling sick yet.
"Can I tell you something?"
@Blanche Labelle

"Of course, Jamesy!"
She took his hand, and smiled at him.
@James Potter

"Ooooooh, is it Jovian Medina?!"
She asked, excited.
@James Potter
Upon hearing that name, he got immense flashbacks of that night. Shit.
"Oh my god. I cheated."
James started sobbing even heavier than before.
"I'm not a cheater. Why would I have done that?!"
@Blanche Labelle

Argh! Her and her big mouth!
"No wait, James. Nuh-nuh-nuh-nuh-nuh-no. Stop thinking that. You were out of your mind, you were infected by the vine thingy."
She carefully consoled him.
"It's not cheating!"
@James Potter

"Mhm. You all got scratched by a nasty vine in the forest, when you were in Herbology class? I think? Anyway, good part of the forest and grounds are sectioned off."
Blanche shuffled a little.
"So who is the lucky boy?"
@James Potter

"Oh... he's a graduate?"
This was... intriguing. But why did she get the idea that James didn't want to tell her exactly who it was? Perhaps he was still under the impression that she was judging him?
@James Potter
"He isn't. He started attending this year. No, he isn't one of the transfers."
@Blanche Labelle

---
Permissions in this forum:

You cannot reply to topics in this forum