current time
Apr. 2021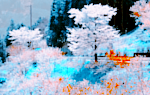 staff
Admin Xaria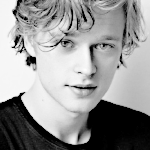 Admin Violet
Who is online?
In total there are
3
users online :: 0 Registered, 0 Hidden and 3 Guests
None
Most users ever online was
139
on Wed Jul 03, 2019 9:12 am
Credits
Skin & graphics made by Xaria. The Harry Potter franchise belongs to J.K. Rowling. All original characters belong to the respective user that made them along with their posts. No copyright infringement intended.
It was the day after Halloween, and the students in the Hospital Wing hadn't woken up yet. He and Rose were told that they couldn't even go down that corridor until they
did
wake up. At this point, that news had spread around and everyone was aware. It was evening time now, and Scorpius was trying to eat dinner in the great hall.
The only sister he hadn't seen yesterday was Cassie, so he was glad to see her sitting at the Gryffindor table. Walking up to her, he took a seat.
"I'm glad you're all right,"
He said to her, smiling nervously.
@Cassiopeia Malfoy
Cassiopeia had avoided the big group gatherings after all this and stayed mostly by herself. She was worried about some students but it wasn't anything as serious worry. She had heard about not being able to see them.
Also, she needed some time alone since that night was too crazy for her. Not just because of the affected but she met one crazy girl that day.
Cassie smiled when she heard his brother's voice. She looked at him. "Hey there. I'm glad you're alright too, " she said back to him. She really was.
@Scorpius Malfoy

He felt a sudden impulse to hug her, but refrained from it. As much as he loved his sister, he didn't want to...
openly
express it in front of everyone else. That wasn't very
cool
. Instead, he merely kept smiling at her, and helped himself to some meat and potatoes from the table.
"Did you see Carina during the feast?"
He asked quietly, not wanting to stir the attention of anyone else. He wanted to preserve Carina's dignity as much as possible.
@Cassiopeia Malfoy
Cassiopeia smiled at her brother and just nodded her head. She looked at her food and was just playing with it. She wasn't sure what to say here now. She took deep breaths.

"I did see her yes. I don't think she really acted as herself but who knows this point. I barely can keep up with her, " she said with a shrug. She was very interested in Louis that night and had some food fight or something with someone.

"She is in the hospital wing with all the others who acted out,"
He told her, having heard the rumours already.
"So there must have been something not quite right about her."
It was good to talk to someone about Carina without them dismissing her. Because Carina liked to draw attention to herself, she had a lot of negative reactions from the students. Scorpius didn't think that was really fair.
"I'm a little bit angry with Louis Weasley, even if he wasn't in his right mind... I don't know."
He frowned, and ate some potatoes.
"Are you going to see her when we can?"
He knew they weren't particularly close as sisters, so he had to ask.
@Cassiopeia Malfoy
Cassiopeia nodded her head. "Oh, I thought that she might be there." When it came to Carina then Cassie never understood her at all. "Well, all I can tell she most of the time was stuck like glue towards Louis. She is so desperate about him," she said with a sigh.

Cassie thought carefully what to say next since she had no clue even why she and Louis broke up. She hasn't followed all of the gossips here.

"To be honest Louis just needs to be honest with her and stop playing with her. But then again Carina is just someone who doesn't give up easily when she wants something," she said. "Probably I will yes. But she might not want me there tho." She wasn't close to her at all. They barely even talked.

Scorpius didn't really know what happened between them either, but he didn't see it as desperation. He just thought that Carina was madly in love with him, and that made people a little crazy sometimes.
"Yeah, that's right,"
He agreed,
"Perhaps I'll say something to him..."
He said that, but sort of knew he wasn't brave enough to.
"I think she will appreciate it that you were thinking about her..."
@Cassiopeia Malfoy
To be honest Cassie didn't know much about Carina and Louis. She just couldn't keep up with her these days at all. She chuckled when Scorp said that he will maybe talk to Louis.
"Are you sure you can do it? Or you wanna me do it instead?" She was sure this brother of hers will chicken out.
@Scorpius Malfoy
"Maybe. We will see how it goes," she said with  shrug.

"N-no!"
The thought of having his sister do anything for him was humiliating...
"I'll do it. I promise. I'll be fine... I'll just--"
He thought about it.
"Just go up to him, point my finger and say 'hey you'..."
And after that, he drew a blank, apparently.
@Cassiopeia Malfoy
Cassie looked at Scorp and had forgotten about her food by now. She wondered if she should say something or let him figure it out.
"Okay good. This is a start for sure yes. Keep figuring it out," she said to him with a smile. She tried to encourage him to do it. "You can do it if you don't chicken out," she added.
@Scorpius Malfoy

"I won't!"
He stuffed a lot of food into his mouth at once then, and regretted it. He almost choked. Recovering from that slight embarrassment, he turned to her again:
"What do you think happened to them anyway? The students acting weird? It sounds like a really weird spell. Maybe we should ask Father about it. He might know. The Professors aren't saying much."
@Cassiopeia Malfoy
Cassie just smiled and nodded her head.
She just rolled her eyes when Scorp did choke on his food. It was just so him at the time. She was just amazed at how he manages to do it so often.
"I have no clue really. They don't yes tell us much what happened then but it was something serious since so many acted so differently. I do wanna know what happened too but no clue how to do it."
@Scorpius Malfoy

Scorpius nodded.
"They're not telling us anything. Perhaps the Professors don't even know yet."
That seemed unlikely. Surely, if anyone knew what had happened, it would be the Professors. They had worked with magic for years and years, and knew some of the most complicated spells.
"Perhaps we could have a look on the grounds and see. There is a spot cornered off,"
He explained, and realised that he now had to tell her.
"Last night I... got out of the castle. Albus was out there, so I had to see if he was okay!"
Hopefully she wouldn't be too cross with him for breaking rules.
@Cassiopeia Malfoy
Cassiopeia shrugged at that.
"I think they do know more than they say. I think they just keep it to themselves so there won't be any panic or so."
She knew that professors for sure knew more than they show out. She could tell this by looking at them. Even yeah Cassie never did much with it, she just figured it's not her business to ask.
"Well, we can for sure look and see what is going on. I'm curious for sure too," she said with a small smile. She just rolled her eyes. "Well, that's okay. I knew you would go see how your best friend does," she said with chuchkle.
@Scorpius Malfoy

---
Permissions in this forum:

You cannot reply to topics in this forum