current time
Apr. 2021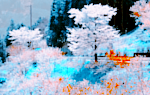 staff
Admin Xaria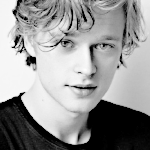 Admin Violet
Who is online?
In total there are
3
users online :: 0 Registered, 0 Hidden and 3 Guests
None
Most users ever online was
139
on Wed Jul 03, 2019 9:12 am
Credits
Skin & graphics made by Xaria. The Harry Potter franchise belongs to J.K. Rowling. All original characters belong to the respective user that made them along with their posts. No copyright infringement intended.
Page 1 of 2 • 1, 2
Having been awake for a while now, Louis felt in relatively high spirits. He realised that everybody in the Hospital Wing, including him, had acted a little out-of-character; but he didn't know the full extent of it. There was only one thing that he recalled clearly, and that was his time spent in the broom closet with Cherry...
It was a fond memory, but he realised that their first time together may have been a little too rushed. Also, a lot of the things that he had done with her were things that he wouldn't immediately think of. He wondered where the ideas had came from, or whether he was just acting out of impulse. Something that he rarely did.
He glanced at his bed side. Someone had left a present for him. That was thoughtful of them. He didn't know who it was from, though: the label merely read:
Get better soon!
Hopefully he hadn't hurt anybody. Hopefully everything was still the same between he and Cherry.
@Cherry Darling
While Louis was recovering in the hospital wing, Cherry had gotten him a gift thinking that he would probably like the surprise when he had his mind back; she made sure it was something practical for years to come as they had discussed career options not too long ago.
Finally, she had gotten the okay to visit Louis. Cherry sincerely hoped he was all right as she had never seen him act like that before. Of course, she had to make sure
somebody
got the hint as whatever transpired that night with her wouldn't have happened otherwise.
She made it to his bed and took the seat by it.
"Hi, Louis,"
Cherry greeted with a smile.
"How are you feeling?"
@Louis Weasley
When Cherry appeared through the hangings, Louis lifted his attention from the gift and beamed brightly at her. It sort of hurt to do it, as though those muscles had relaxed for too long. It was a relief to see her, and that she was treating him quite normally. A reassuring sign.
She took a seat by his bed, and Louis momentarily looked uncomfortable. His head prickled a little bit, and he was struck by a sort of flashback. It wasn't extremely vivid, but he saw an image of Cherry...
not
sitting down. She was up against a wall, and Louis was... very hands on.
He actually blushed.
"I'm just fine,"
He managed to say, gently, clearing his throat.
"I'm very glad to see you..."
He held out his hand for her to take.
@Cherry Darling
She took his hand and linked it to hers allowing their fingers to intertwine.
"Don't worry, I thought it was a bit rushed too."
It did just happen after all.
"I'm happy to see you too. I had to tell Carina off earlier so she wouldn't get the wrong idea. I know you wouldn't act like that normally."
At least from what she observed, most of the girls didn't take it so seriously.
@Louis Weasley
He strained a smile. Although he squeezed her hand affectionately, he
was
slightly worried about the whole ordeal. She seemed perfectly fine with him, though, so he wasn't going to look too much into it.
Opening his mouth to say something, he closed it again. Fortunately, Cherry took the conversation in a different direction, and hadn't noticed.
But what she was saying didn't make any sense. He looked at her, troubled, and began to feel a little sweaty.
"Carina?"
He asked, meekly.
@Cherry Darling
"You tried to get your hands on most of the girls in the school. Most of them won't think much of it, but Carina would. Her not-right-mind seemed pretty similar to her normal self..."
Communication is important, right? She did want him to be aware of what happened.
"I was the only one you even wanted to go all the way with."
Had to add
some
reassurance.
@Louis Weasley
Cherry was being perfectly serious, and that was what got to him. This was
real
... these things had happened, and will probably always stay with him, despite her saying that it was all okay.
She was right: the main thing was Carina. If he had tried to
get his hands
on her, he was sure that she would take that as it was. It didn't even cross his mind that she may have told him to
get lost
or something, because deep down he knew that she still had feelings for him.
It
was
reassuring to know that he only went the full way with Cherry, but he couldn't help saying:
"I'm so sorry,"
And looking rather ashamed.
"I know that I wasn't fully in my right mind, but I feel like some part of me would've recognised the wrongness of it all..."
Oh dear. This was turning out to be a lot more than he'd first anticipated.
@Cherry Darling
I'm so sorry...
Scorpius, who had just entered the hospital wing, had overheard Louis Weasley talking to the Head Girl. He'd stopped in his tracks, and glanced between a small gap in the hangings. As much as he wanted to say something, he couldn't quite do it. He just stood there, furrowing his brow slightly at them, urging his voice to snap:
It's not her you should be apologising to!
But he couldn't do it. He just couldn't.
@Cherry Darling
She reached over and gave him a hug; the best she could do was reassure him and let him know everything was going to be okay.
"From what I heard, she tried to go all the way with you, but you didn't want to."
Boy was it deepening.
"Think she also tried to get in the pants of the one transfer student, so we just have to hope that she'll respect that you have moved on and that you weren't acting like yourself that night."
Feeling as if they were being watched, Cherry noticed a small opening.
"Who's out there?"
@Louis Weasley
@Scorpius Malfoy
Louis smiled at her.

At the end of the day, it could have gone differently. But what happened had happened, and he would simply have to pick up the pieces and redeem himself. So long as no one was actually hurt by his actions, he saw it as something that would repair through time.

"I'm glad that I didn't do that to you--"

Cherry turned her head, and was looking at an opening in the curtains. There was clearly a pair of pale, blue eyes behind spectacles, staring at the pair of them...
Shoot - that head girl was sharp. Eyes rounding slightly, he wondered whether he should just duck away and forget anything happened. However, that was a little silly. Louis had already made eye contact with him.
He brushed back the curtains fractionally with his finger tips, and looked at the pair of them.
"I... I just think that..."
He was steadily turning redder,
"You should maybe consider-- just... apologising to my sister."
It sounded rather lame, but at least he had said something.
@Cherry Darling
"What does he have to apologize for?"
Cherry asked as she looked at the younger boy.
"If anything, she should be the one apologizing for trying to fuck him when he didn't want it."
How blunt.
@Louis Weasley
@Scorpius Malfoy
Scorpius blushed profusely. He didn't want to think about his sister doing that sort of stuff.

This was completely wrong. He shouldn't have paused there. He should have just bolted away, like he considered doing first of all. This was why he never did things like this, it always brought unwanted attention on himself.

"W-well... perhaps just because it was..." He found his voice getting quieter and quieter. "Leading her on. A bit."
Louis didn't really know what to say to him. He was still trying to digest what Cherry was saying. It was regrettable that
anything
happened between them, given the fact that Louis was trying to keep his distance for the sake of peace. Now it had all gone up in the air.
While he was certain it would pass, eventually, he should probably say something to her brother. The boy looked distressed about talking to two older students, and Louis didn't want to feel intimidating. This was the reason why he liked being Head Boy so much, that the younger students of the school were comfortable in talking to him.
"I'll talk with her, Scorpius,"
He told him gently, smiling.
@Cherry Darling
It seemed like Scorpius was close to Carina - and quite innocent at that. Of course, he'd think the best regarding her.
She kept her mouth shut as unlike Louis, she had a harder time keeping her cool when needed.
It was feeling awkward now since Scorpius decided to make his presence known.
At least she felt as if she could trust Louis.
@Louis Weasley
@Scorpius Malfoy
He looked at Louis. He had a kind face. The girl wasn't that mean either, he thought, she was just trying to defend her boyfriend.

Scorpius felt as though he had said and heard enough.

"All right." He said quietly, smiling a little. "Sorry for disturbing you."

And on that note, he left them alone.
Once Scorpius had disappeared and Louis was quite sure he was out of ear shot (he heard his voice at the other end of the wing), Louis turned to Cherry.
"I'm not sure that I will talk to Carina,"
He confessed to her, in a quietened tone,
"Every time that I have done in the past, it doesn't improve anything. I understand why Scorpius would be worried about his sister, but I have to do what I think is best for everyone."
Louis seemed to be in a bit of an ethical pickle. On the one hand, it was very much like him to apologise anyone he had wronged. On the other hand, Carina seemed to read things differently from how he meant them.
"Are you all right?"
He asked, seeking her assurance again.
@Cherry Darling
She held his hands and listened.
"I understand. I just hope she gets the hint from me as she is in her own world..."
Cherry was especially worried about what Carina might pull for her own selfish reasons.
"I am. I know I can trust you. I'm just afraid of the tricks she might pull to try and get you back."
Speaking of that...
"Is there anything y'all use to detect love potions? They are the wizarding date rape drugs..."
@Louis Weasley
Surely, Carina wouldn't go
that
far. He understood Cherry's concern, but Louis felt quite confident that Carina wouldn't do anything like that.
"Detect a love potion? I'm not sure. There are ways of doing it, though."
Louis's concern grew. Not only about Carina, but about Cherry. He didn't want her worrying about things like this. But, he supposed, it got thrown upon them unexpectedly. He watched her in silence.
@Cherry Darling
She hugged him and placed her head on his shoulder.
"Maybe we can do something once you're out of the hospital wing. See a movie or something?"
@Louis Weasley
Pleasantly surprised, Louis put his arm around her and kissed her forehead gently.
"Yes, I'd like that,"
He murmured gently, his lips pressed against the top of her hair.
He was glad that she couldn't see him right now. Louis was worried. Technically, he had betrayed her. It felt strange to him to get let it go, and not feel bad about it. He did. Particularly as he had unintentionally stirred something up between Cherry and Carina.
Switching his eyes to his bedside table, he looked at the gift again.
"Oh yes - I got given a gift,"
He told her, reaching for it.
@Cherry Darling
Oh, yes, the gift!
"I got you it. I probably should've signed it as you probably aren't familiar with my handwriting."
@Louis Weasley
"That's very kind of you,"
He said, beaming.
Sitting upright again for a moment, he took the gift and started to unwrap it.
@Cherry Darling
The gift was a fairly simple first aid kit that would allow him to examine and heal injuries and wounds firsthand. It included some Muggle devices as well for additional practicality, especially in the event that he may have to help a muggle.
"I figured it'd be something to boost your mood while also helping you and your career goals."
It was rare when Cherry gave gifts, but she wanted to be thoughtful.
@Louis Weasley
Having only dated for just over a month, Louis was delighted by how thoughtful and considerate the gift was. It was something he expected from someone who had known him a long time, so he felt very warm inside knowing that Cherry listened to him, and was supportive of his future ambitions. He came over a little emotional, actually. He was very touched.
So, instead of saying anything at first, he took her shoulder and pulled her against him. Lifting her head gently with his fingers, he put his lips against hers passionately. It wasn't like the heated kissed they'd shared in the broom closet, and had more feeling than raw desire.
"Thank you,"
He murmured, curling his finger around a lock of her hair.
@Cherry Darling
Page 1 of 2 • 1, 2
---
Permissions in this forum:

You cannot reply to topics in this forum