current time
Apr. 2021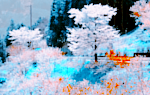 staff
Admin Xaria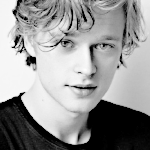 Admin Violet
Who is online?
In total there are
3
users online :: 0 Registered, 0 Hidden and 3 Guests
None
Most users ever online was
139
on Wed Jul 03, 2019 9:12 am
Credits
Skin & graphics made by Xaria. The Harry Potter franchise belongs to J.K. Rowling. All original characters belong to the respective user that made them along with their posts. No copyright infringement intended.
That morning was
the morning after the night before
. It was the 1st of November, and everybody walking around the castle looked and seemed very tired. Scorpius hadn't had much sleep last night, having worried profusely about Albus and Carina in particular, so he wanted to check on what was happening. There were already whispers saying that all the affected students were in the Hospital Wing, so he made way towards there.
But as he approached the corridor, he found a crowd of other students with the same idea. The entire corridor had been blocked off.
"The students are all sleeping at the moment. The healers say they won't wake until tomorrow, at the earliest. Please head back to your common rooms."
Scorpius caught what the prefect had said. As he stood there, bobbing his head over the crowd, he recognised the back of Rose's head. Squeezing his way through the older, taller students, Scorpius tapped her on the shoulder gently.
"Sounds like we will have to come back tomorrow..."
@Rose Granger-Weasley
Luckily, Rose had been able to make it out of the Great Hall the night before relatively unscathed. Though, she knew that not everyone had been so lucky. She had heard that James had been a victim of whatever had happened and that he had been taken to the infirmary. So, she had woken up that morning a little groggy from the excitement the night before but still determined to check in on her cousin. It seemed like she wasn't the only one who had decided to do the same thing because as she made it to the corridor near the infirmary, it was already rather full of students.
Being small as she was, she was able to sneak her way up through the crowd to stand at the front while she tried to figure out just what was going on. Already, she worried that maybe something worse had happened. Though, the prefect was quick to calm her fears by announcing that they were sleeping and that everyone should return to their common rooms. In a way, she was relieved that they were sleeping but she also still worried.
Some turned to begin to filter out as she felt the tap on her shoulder. She turned her head to see the familiar blond boy. She smiled towards him, she was happy to see him, they had been friends for some time. Though, she couldn't completely hide her worry still. She sighed.
"I guess we will. I just hope they really are alright."
She tucked her hair behind her ears.
"Who are you checking on? I'm checking in on James."
She asked, curiously.
@Scorpius Malfoy
Scorpius smiled at her. He was relieved to see that she was well, and hadn't suffered any injuries from last night's event. As always with Rose, he was drawn to the freckles that speckled across her nose. Sometimes he would talk to her while looking at them, and not her eyes. It wasn't something he was aware of doing, but he knew that he liked them. They gave her face lots of character.
"Oh, James, yes, I'd heard something about him... I hope he is all right."
The rumours had spread fast about him kissing boys. Scorpius was very shocked, but then again that wasn't him in his right mind.
"I'm seeing Albus and Carina. Albus didn't really come to much harm. I..."
Realising they were in a crowd of people, he said to her quickly:
"Let's go over here away from everyone else..."
Leading her to a quieter area of the floor, he resumed what he was saying.
"I managed to get out of the castle last night. I found Albus, but he was just competing with the Hufflepuff captain, Lakelyn."
@Rose Granger-Weasley
Rose smiled back at Scorpius. Maybe she was a little distracted, her smile not holding the normal brightness that it might. But that was nothing that had anything to do with Scorpius and everything to do with the fact that she couldn't make it into the infirmary to check on her family members. She sighed.
"I hope so too... I heard he was acting really out of the ordinary."
She hadn't heard exactly what he had done but she had heard that he had definitely done some things that weren't normal for him. She also knew about Albus being in the infirmary, but from what she had heard, he was in much better condition. Or at least, he had been the night before.
Of course, he would be there to see his sister and Albus. She knew that the two were very close friends, and then of course, Carina was his sister. She followed him when he moved away from the group, it would be much easier to talk without being so close to everyone who was still shouting questions about their friends' wellbeing.
She smiled a bit as they got to a quieter area.
"That sounds like something Albus would do."
At least a game of quidditch wasn't too out of the ordinary for Albus. They all often played quidditch when they were at the burrow on vacations and such. She was glad to hear that he hadn't been hurt or anything, though.
"What about Carina? Is she alright?"
She knew that he was probably concerned about his sister and even if she wasn't too sure about the older girl, Scorpius was her friend and she could at least be concerned for his sake.
@Scorpius Malfoy
---
Permissions in this forum:

You cannot reply to topics in this forum