current time
Apr. 2021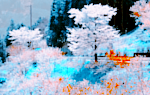 staff
Admin Xaria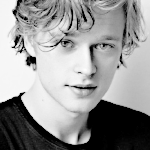 Admin Violet
Who is online?
In total there are
6
users online :: 0 Registered, 0 Hidden and 6 Guests
None
Most users ever online was
139
on Wed Jul 03, 2019 9:12 am
Credits
Skin & graphics made by Xaria. The Harry Potter franchise belongs to J.K. Rowling. All original characters belong to the respective user that made them along with their posts. No copyright infringement intended.
At long last, Scorpius was able to visit the Hospital Wing. Albus was still sleeping, so he went to Carina first.
There were several occupied beds there, and the majority of them had the hangings drawn over so that the patients had some privacy. He supposed it was to be expected. There were a lot of students buzzing around the doors of the wing itself, eager to get a look at the students now they had recovered.
Asking where Carina's bed was, Scorpius approached there warily, peeling back the hangings a fraction to allow himself entry. Pushing his glasses back up his nose, he smiled at her:
"How are you feeling?"
He asked, taking the seat next to her bedside.
@Carina Malfoy
Carina smiled when she saw her little brother, "Hey, Scorp. I'm doing better, just a minor head ache right now. It was so weird. I cant even begin to explain."
@Scorpius Malfoy
Scorpius smiled at her, relieved.
"Do you remember what happened?"
He asked, intrigued.
But, then, he thought; a lot of it he didn't want to think about. According to whispers, there was a lot of things his sister had got up to.
@Carina Malfoy
Carina shook her head, "well not all of it. I remember bits and pieces. Other parts are just... not there. Why? How bad was I, Scorp. Tell me the truth."
@Scorpius Malfoy
Immediately he glanced at the floor beneath his feet. He didn't really want to be the one to tell her, but he couldn't lie about it. The guilt of lying over weighed the burden of telling the truth. Perhaps he could just... narrow it down a little bit.
"Well, you got into a few heated conversations,"
He said, feeling that was a good place to start.
"There were a few threats being made, and things of that nature. And, well, you perhaps were a little more... uh."
This wasn't the type of thing a brother should be saying.
"... Friendlier towards certain boys."
@Carina Malfoy
Carina blushed before going pale, "Oh Merlin. It was that bad? Do you happen to know which guys? I dont wanna make it awkward for you. But... was it Louis?" She knew neither her nor Louis had been in their right mind. But she had to know if something had happened between them.
@Scorpius Malfoy
"Erm - I don't, well..."
He pushed his glasses hurriedly back up his nose again. They kept slipping. He must have been sweating a little more. He had to tell her.
"Yes - Louis... was one of them. I mean, I saw you kissing him. But he was kissing you. Yeah..."
He couldn't elaborate any further.
@Carina Malfoy
Carina bit at her lower lip and nodded, "I need to find him. we obviously need to talk about what happened. What are the chances you could cause a little distraction for your big sis so I can sneak out of here? Please, Scorp. I'll owe you major."
@Scorpius Malfoy
"A distraction? Hm - Carina - I don't know..."
But he looked at her. She was using those pleading eyes. He realised that he couldn't say 'no' to her, particularly as she seemed well enough to be out of the hospital wing. It wouldn't hurt, would it?
"Okay. Erm. I tell you what,"
He said, standing up,
"I'll go talk to the healers about Albus. You wear my robes, and then you'll just look like a visitor."
Taking off his robes, he put them on the bed beside her. They would probably fit. Scorpius was still rather small.
"Please be careful..."
He crawled under her hangings to another student's beside. They blinked at him, but didn't say anything. He simply walked out from there, making it look like he was visiting
them
. Then he went to the healers.
"Excuse me? My friend Albus in here looks like he's still unwell. He keeps passing out. I'm really worried!"
They seemed to be taking it seriously, and Scorpius led them far away from Carina's bed to the other side of the wing.
@Carina Malfoy
"And this is why you're my favorite little brother." She said ruffling his hair and putting on the robes. When she heard Scoripus talking to the healers she slid out of her section and quickly made her way out of the hospital wing. She would definitely owe Scorp later on down the line
---
Permissions in this forum:

You cannot reply to topics in this forum