current time
Apr. 2021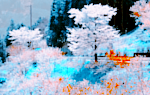 staff
Admin Xaria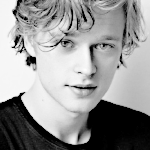 Admin Violet
Who is online?
In total there are
3
users online :: 0 Registered, 0 Hidden and 3 Guests
None
Most users ever online was
139
on Wed Jul 03, 2019 9:12 am
Credits
Skin & graphics made by Xaria. The Harry Potter franchise belongs to J.K. Rowling. All original characters belong to the respective user that made them along with their posts. No copyright infringement intended.
Page 1 of 2 • 1, 2
Carina was snogging Louis Weasley. That meant they were definitely back together, then. At least she was safe.
Now for his other sisters... perhaps he should find them. Things were getting a little unsettling, to say the least, and he had no idea where Albus had ran off to. Perhaps he should just go back to the dormitory, and hope that he turned up? No - that would be a cowardly thing to do, wouldn't it? As much as he wanted to get
out
of the hall, he wanted to know that he was okay.
By coincidence, he spotted Aquila. Running up to her, he touched her arm gently.
"Are you all right?"
He asked, breathlessly.
@Aquila Malfoy
Aquila had just witnessed the hall erupt into chaos, and she had literally no clue what to do. It felt as if she was the only sane one in the castle at times.
"Well, I narrowly avoided Louis trying to snog me. I'm just glad you're okay, Scorp."
@Scorpius Malfoy

"Oh... I thought he was with Carina..."
This was all terribly confusing. Scorpius looked up at his sister. He ran his tongue over his lips, and warily eyed the doors of the great hall.
"Have you seen Albus at all?"
He asked her, nervously.
@Aquila Malfoy
She shook her head.
"He's been trying it with half of the school since everyone got their switch flipped. Plus, he's been dating Cherry.""I haven't. Last I heard, he went to challenge Lakelyn."
@Scorpius Malfoy

"..."
This was all too much to keep up with. He felt a little disappointed in Louis that he could be playing around with his sister's feelings.
"Challenge Lakelyn..."
He repeated quietly, then his eyes rounded a little.
"Quidditch? So he could be outside!"
Without warning, Scorpius took his sister's hand and dragged her out of the hall.
"Sorry... I just don't really feel like leaving you behind."
He explained, over his shoulder.
@Aquila Malfoy
Aquila found herself being pulled out into the halls.
"Lots of students are saying that they locked us in..."
@Scorpius Malfoy

"They locked us in?"
He stopped in his tracks. They were looking at the front doors of the castle, alright. Except there were two, very intimidating-looking suits of armour stood there. When he approached them, they drew their swords very quickly.
Scorpius stood back.
"They locked us in."
He confirmed to her.
@Aquila Malfoy
"I think we need to tell somebody that there may be students out there... Harry would kill them if his son died to the elements I think!"
@Scorpius Malfoy

Scorpius nodded firmly.
"You're right. I think we should tell a Professor."
He turned to the suits of armour again.
"Unless you know how to get around them..."
@Aquila Malfoy
Aquila looked over at her brother.
"I don't know, but we could see if any of the athletes can figure it out..."
@Scorpius Malfoy

"The athletes?"
He repeated, a little taken aback.
"You think that they could help us?"
@Aquila Malfoy

"Er..."
He dithered uncertainly, looking between the armour suits and Aquila.
"Well - all right then. Where is he, do you think?"
He asked, thinking that 'Andy' was short for 'Andrew' and not 'Andrea'.
@Aquila Malfoy
"I think she's participating in the food fight."
Aquila began leading her brother back to the Great Hall to find Andy.
@Scorpius Malfoy

"Oh - she..."
He blushed in embarrassment of getting that wrong.
Upon reentering the Great Hall, he thought he was seeing one, big food fight. How on earth would they find one girl amongst all the tomfoolery? Still, if Aquila knew what she looked like, hopefully she had a keener eye than he. He was just looking for a girl who looked like she could punch a hole through the wall...
@Aquila Malfoy

Andy was having
so
much fun throwing food at other students when a housemate pulled her out of the debacle.
"Ya need help? What am I gettin' from it?"
@Scorpius Malfoy
@Aquila Malfoy
Scorpius stared up at this intimidating girl. She certainly looked as though she could punch, but he had a very good idea that she would punch
them
instead, if they didn't give her something.
He hastily rummaged about his pockets, and found nothing of worth.
"Er..."
He murmured meekly,
"I-I'll owe you..."
He couldn't look at her directly in the eyes.
@Andrea Ross
"C'mon, bud, I don't bite hard. Aight, I sorta do, but I don't prey on the weak."
@Scorpius Malfoy
Scorpius flushed.
Weak?
he thought angrily, wanting very much to dispute that. But no matter how much he wanted to, he couldn't. She was staring at him, and he couldn't.
"Do you think you could try and move a suit of armour? There are two blocking the exit to the castle, and we think someone may be trapped outside..."
@Andrea Ross
Move two suits of armor? Hmm...
"Gonna have to find out how much magic they got. Might take them out in one punch."
@Scorpius Malfoy
Scorpius nodded, looked at his sister, then back to her again. Well - still not directly in the eyes. He managed shoulder-level at least.
"A-anything you can try... but just be careful. I have a feeling Professor Riddle is behind those things."
Seeing as they had a lesson with suits of armour last month... he put two-and-two together.
@Andrea Ross
"Ya think? I bet he didn't charm too strongly."
Pulling out her wand, Andy sent a freezing spell at the suits of armors and attempted to knock them down by kicking them.
@Scorpius Malfoy
Scorpius made may into the entrance hall once more, checking that his sister was still following. He wanted her to stay with him, but he realised that she didn't have to. The need to get to Albus was something he was personally concerned with, and he felt slightly bad for dragging her into it.
Stepping well back and checking over his shoulder to make sure no one was paying attention, he watched the girl intently.
She managed to freeze the armour, but they were still very rigid. She
was
making an impact, though. They wobbled from their frozen state.
@Andrea Ross
Some progress was being made, but what could she do now?
"Bombarda!"
@Scorpius Malfoy
Page 1 of 2 • 1, 2
---
Permissions in this forum:

You cannot reply to topics in this forum